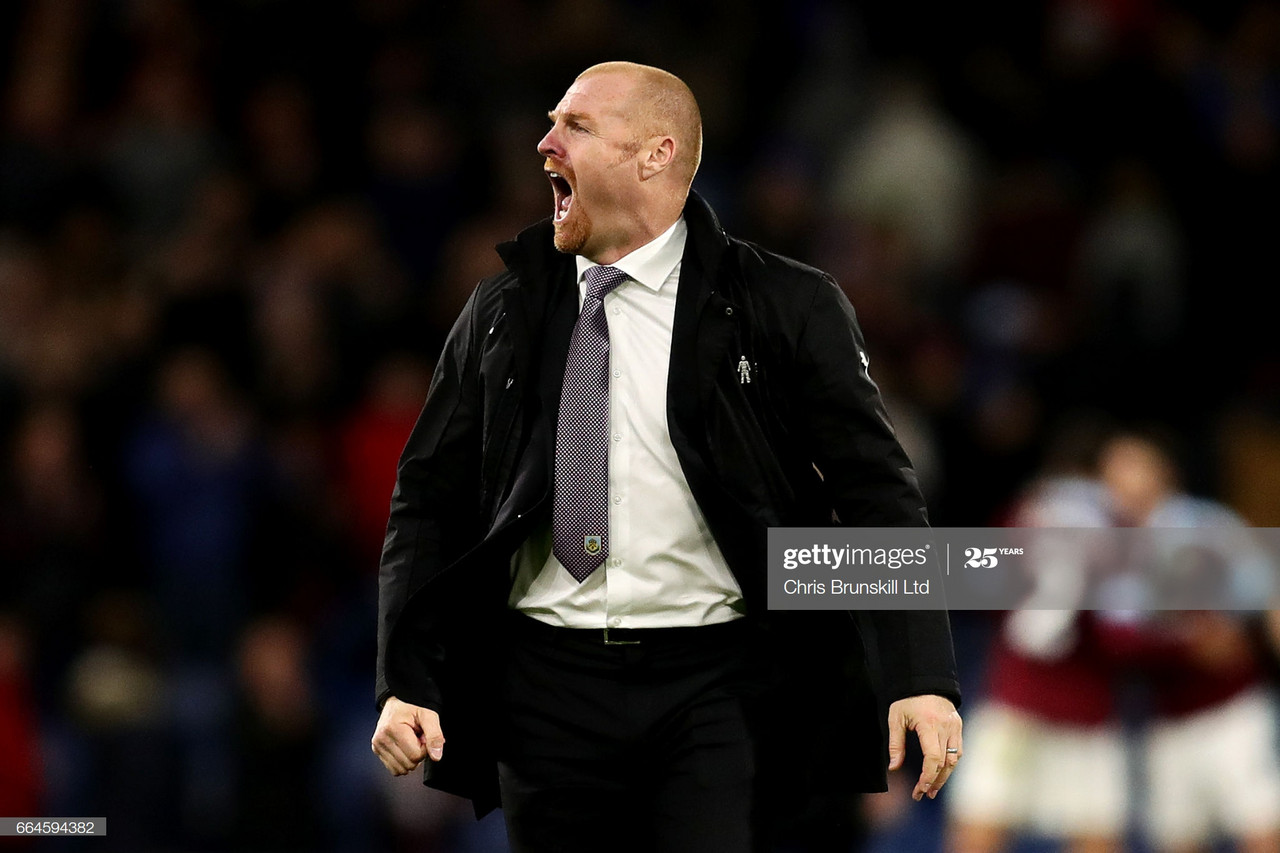 Sean Dyche expressed frustration at the lack of speed on contract extensions with several of his players set to leave on July 1.
The Burnley manager is preparing for his side's return to Premier League action against Manchester City. The Citizens strolled to a 3-0 success against Arsenal, last night, so Dyche will be well aware of the challenge that his team face.
Nonetheless, Dyche couldn't hide from the nagging issue of potentially losing players before the season has finished.
Passivity
"We have let it go a long way down the line so we have got to be hopeful that the players can do the extra months," Dyche said, as reported by LancsLive.
"At the moment that is all the chairman has allowed.
"It is in the balance at the moment so we will find out more in the coming days."
Burnley have to be careful with their manager. Nobody is talking about going above and beyond; it is about simply doing the bare minimum. Teams across the Premier League are working efficiently to wrap up short-term extensions for players whose contracts are due to run out. This would mean that squads are not left under-cooked before the season has come to an end.
The likes of Jeff Hendrick, Phil Bardsley and Aaron Lennon could potentially leave in just under two weeks unless the Burnley hierarchy can come to some swift agreements. While the Clarets look to be safe from relegation, there has been optimism of another push for European football. Those ambitions won't be helped if the squad is dismantled.
Reports suggest that Dyche was annoyed at the current situation and you can understand that. These situations should have been wrapped up weeks ago. Of course, these are unprecedented times and a season has never finished in such a manner.
Cutting costs
To be fair to Mike Garlick, he was probably reluctant to act until he knew if the season was going to finish or not. The chairman had already speculated that the club could lose up to £50-million in the worst case scenario. However, Garlick now needs to react to the ever-changing world quickly. Otherwise, the Clarets will suffer and Dyche will not be happy.
There is enough time to act and enough time to thrash out some deals. Garlick may be gambling on a short-term profit by temporarily trimming the squad with the knowledge that the club should be safe for another season in the top-flight. Still, if the club give players another year, the club will be filling their own gaps. It makes long-term sense to get Bardsley, Hendrick and Lennon tied down for another season.
More action is needed from the chairman. Dyche is at a stage in his career where he wants to see if his ambitions are matched by his employers. If Burnley want to keep hold of their manager for the foreseeable then they have to resolve this situation quickly. It's the bare minimum requirement.
Dyche, himself, preaches that the minimum requirement is maximum effort. He'll want that from his superiors right now.