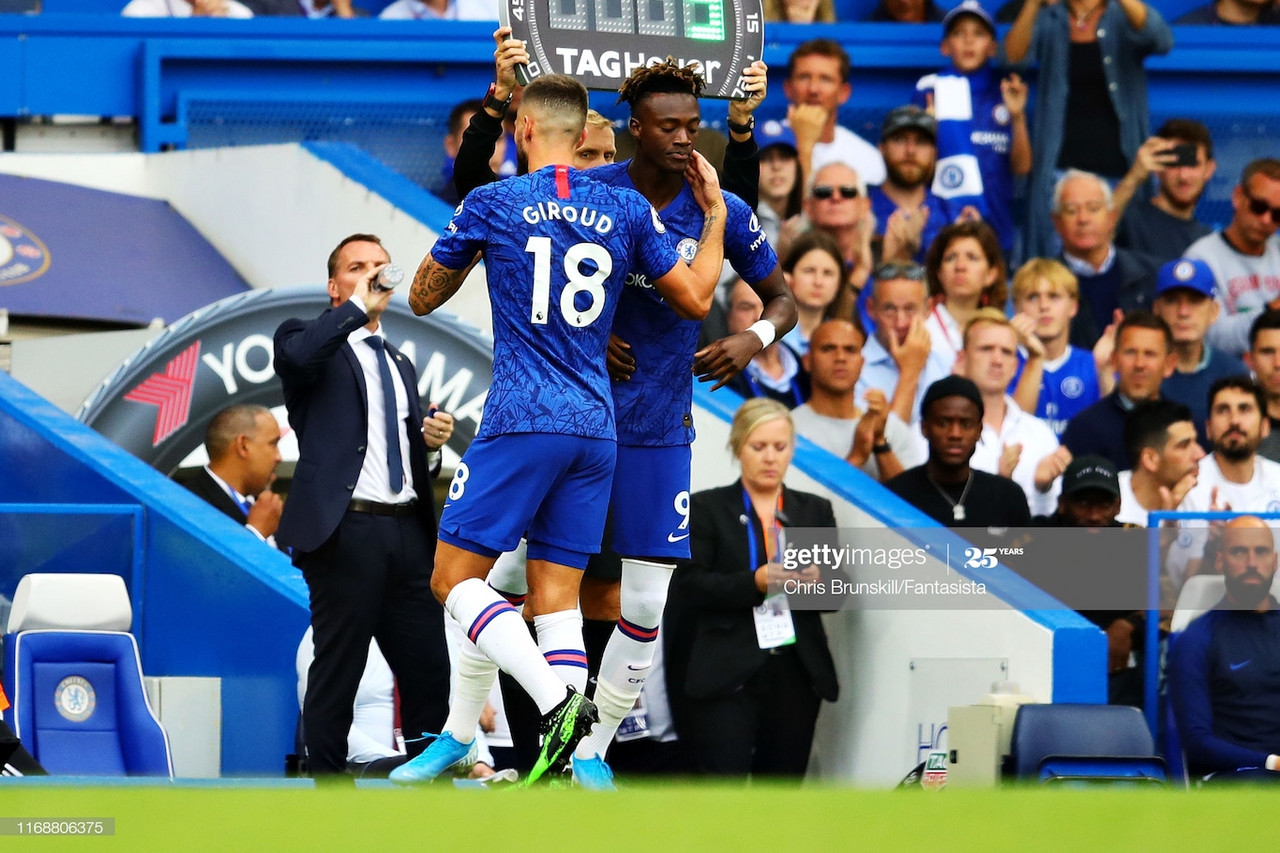 The Premier League finally resumed after an unfortunate break of close to three months and fans were elated to witness what is arguably Europe's best football league back.
The opening match saw an unlucky draw for Sheffield United against Aston Villa as the goal-line technology combined with the VAR spoiled their party. While the big game of the day was sealed by Manchester City as they cruised past 10-men Arsenal.
Chelsea face Villa on Sunday and while the fans are eager to witness the Blues play their first game in the Premier League, they are also excited to welcome back some of the players who have recovered from their injuries during this long break.
For the very first time, this season Chelsea manager Frank Lampard will have a lot of options to choose from for the upcoming match. Most of his players are fit and are raring to hit the ground running which should bring a new lease of life for his team.
The tricky situation
While having multiple options can be a good "headache" for Lampard, one dilemma he will have to address is, whether to stick with Olivier Giroud upfront or bring back the team's leading goal scorer Tammy Abraham.
The last two matches before the break saw Chelsea register two wins against Liverpool and Everton - two strong sides, and in both these matches, Giroud played a crucial part while leading the lines. He registered a goal against Everton at home, however, it was his link-up with the wingers in those two games that received plaudits.
Players like Willian Borges da Silva, Pedro Rodriguez, Mason Mount and Ross Barkley thrived in the presence of the Frenchman as the striker beautifully linked with the players and often created ample space for them to run through the half-spaces.
Now Giroud is probably the best target man in the world right now and the skill sets that he possesses are pretty rare for a modern-day forward. He doesn't get bullied by opposition defenders and his ball retention abilities are second to none. His link-up and hold-up play gets the best out of other players and that is one of the reasons why he is highly rated by everyone even at the age of 33.
On the other hand, Tammy is a relatively young and inexperienced striker who is still not a finished product. Having said that, he has been one of the revelations under Lampard's youth revolution this season. He has scored 13 goals and registered three assists in the league so far. His non-stop pressing is one of his key strengths, coupled with his physicality and impressive defensive duties have already placed him on top of Lampard's pecking order.
The test at Villa Park
On Sunday, Chelsea will face a stern test at the Villa Park as the hosts are known to be one of the physically astute sides in the Premier League this season. Villa were pretty good against Sheffield in their last match and would look to garner a similar result against Chelsea, if not better, given their position in the league right now. It would be interesting to see if Lampard prefers to stick with his winning side or goes back to his strongest XI as that would mean the likes of Giroud, Barkley and Pedro would have to move to the bench or may even sit out.
Now Tammy is an integral part of Lampard's squad and obviously his first-choice striker. However, he, like some of his teammates, is coming back from an injury. So the big question would be, will Lampard risk Tammy's lack of match fitness and throw him into the mix right away ahead of Giroud, who probably has done reasonably well so far?
Aston Villa boasts of two strong center backs who are always up for a physical battle. Now, as much of a talent that Tammy is, his hold-up play is not really his strong attribute and that might tempt Lampard to stick with Giroud for the time being. Not to forget, Villa would probably defend deep and that would mean no space whatsoever for the forwards and this could further create problems for Tammy to exhibit his natural game. Giroud, on the other hand, would thrive under such circumstances and would even bring his teammates into play, something that might help in breaking Villa's lines.
Giroud is also pretty strong in the air and that would give the team to attack from the flanks as well. Given the excellent crossing abilities of Reece James, there is no one better than Giroud to get at the end of those dangerous crosses. Abraham, despite the incredible first season he has had so far, has still missed reasonable amount of chances in the air and against teams like Aston Villa, who will be determined to remain disciplined at the defence, the striker cannot afford to miss the limited number of chances and that is another reason why Giroud might be a safe bet for Lampard.
It is no doubt that regardless of who starts against Villa, both Giroud and Tammy would get ample amount of game time this season given the number of games that are to be played in this short duration. It is about the opposition and their tactics that Lampard will think of before choosing the right man for the job.