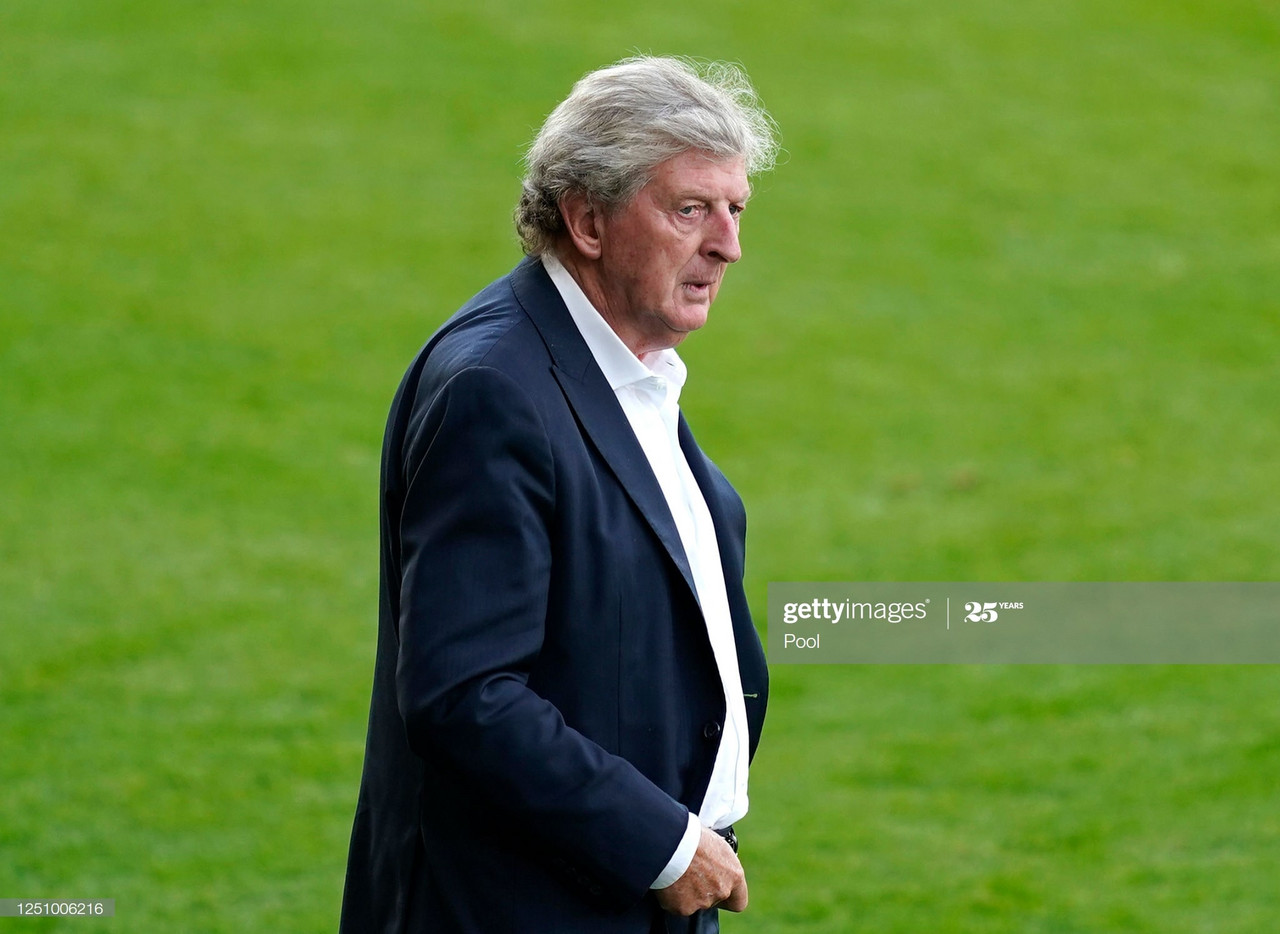 After his spell as England manager, Roy Hodgson would have been excused if he had turned his back on football forever.
Ridiculed by the Nation, branded a 'dinosaur' by fans, Hodgson's days as a football manager were numbered, with his stock in football at an all-time low following England's 2-1 humiliating loss at the hands of Iceland in the European Championships in 2016.
However, since arriving at Crystal Palace after his Three Lion's misery, Hodgson has spearheaded the stability of the Eagles and assured their Premier League safety without any real hint of hesitation.
Despite this terrific achievement, the experienced manager has upped his game and is showcasing arguably some of his finest work yet, allowing Palace fans to dare to dream that European football could be played at Selhurst Park one day in the not too distant future. It poses the question, 'How has Roy Hodgson changed Crystal Palace's fortunes?'
The unlikely season
Before a ball was even kicked this season, many within the footballing circle believed that Crystal Palace's Premier League luck had run out.
Talisman and star player, Wilfried Zaha, had spent the summer trying to engineer a move away from Selhurst Park; the squad had once again been allowed to fester, with the age of the squad becoming a real concern; and academy star and Player of The Season, Arron Wan-Bissaka, had been allowed to depart without a replacement being signed.
In spite of this, Hodgson remained unfazed and professional as ever, building a side that has not only the ability to compete but also the potential to take Palace to their best ever finish in Premier League history.
After a 3-1 loss to Carlo Ancelotti's Everton back in February, the likelihood of Europe looked dead and buried. Thus, the acceptance that Palace would have to settle for another season of mid table stability had sunk in.
However, prior to the Premier League having the pause button cast over it, Palace had secured a hat-trick of 1-0 wins against positional rivals, allowing Eagles' fans to dream that the European excursion was back on.
With 'Project Restart' beginning for Crystal Palace with a tricky visit to Bournemouth, who were hungry for all three points for themselves in their fight to be seated at the dinner table of Premier League survival, the question arose as to whether the Eagles would be up to the challenge of turning their European dream into a reality.
After 25 minutes, one stunning Luka Milivojevic free kick and a well-worked team goal finished off by Jordan Ayew, the answer was an emphatic 'yes'.
Shrewd business dealings
Should Palace reach the Promised Land, the remarkable achievement may be highlighted further by the lack of financial power Hodgson has had at his disposal during his time at the club.
Since arriving in 2017, the well-oiled tap of Premier League funds has been turned off for Roy Hodgson, with the club having to be built around free transfers and shrewd acquisitions in a saturated transfer market.
With eight games remaining, Palace find themselves above positional rivals Everton and Arsenal, who both splashed more than £100 million on new arrivals in the transfer market this season, whereas Palace have built a solid foundation this season on a budget of around £5 million.
The summer arrival of Gary Cahill and the permanent signing of Jordan Ayew have been the catalysts for Palace's extraordinary season. Cahill has been a revelation since joining on a free transfer from Chelsea in the summer. The Champions League winner brings a vast wealth of experience and leadership to the Palace side and marshals the back four from kick off every game without fail.
As for Ayew, the season the Ghanaian international is having has been nothing short of miraculous. Ayew's goal contributions this season have racked up an impressive 14 points for Roy Hodgson's side, one point away from equalling Andy Johnson's top flight record from the 2004/05 Premier League season.
If you were to take away Ayew's goal contributions from the Eagles points tally, Palace would find themselves well entrenched in the relegation battle and an unsavoury end to the season could have been on the horizon.
Can a European place be achieved?
Palace have a tricky set of fixtures heading into the final phase of the Premier League season. Out of the eight games remaining, the Eagles have to face up against six sides who currently are above them in the League table, including a trip to champions-in-waiting, Liverpool, and Roy Hodgson must play host to Manchester United, Chelsea, Wolves and Tottenham Hotspur, who all have their own European ambitions.
Roy Hodgson has a rich history with the Europa League; in 2010, Hodgson orchestrated Fulham's astonishing run to the final, overcoming European giants, Juventus, on the way to the final. Although Fulham would fall at the final hurdle to Atletico Madrid, Hodgson has the tactical ability and experience to guide Palace to the next step.
The pressure is off for the Eagles, with the talk of European football rife amongst Palace fans. If the dream was to remain nothing more than a thought, then there would be no disappointment, given the remarkable task Hodgson has accomplished so far during his time at the helm of Crystal Palace.