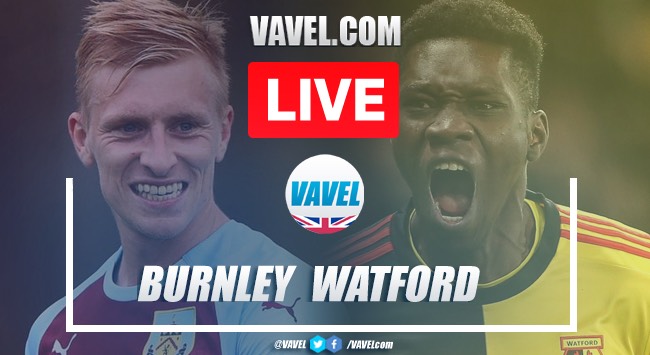 Match report
FULL-TIME! Burnley 1-0 Watford
HALF A CENTURY FOR RODRIGUEZ!
HUGE CHANCE FOR WATFORD MISSED!
ALMOST THE SECOND FOR BURNLEY!
Another Watford change
Watford Change
Change for Burnley
Rodriguez finally gets his goal
The main provider
GOAL! RODRIGUEZ Burnley 1-0 Watford
Yellow Card
WATFORD CHANCE!
Double change for Watford
First-half blues
HALF-TIME! Burnley 0-0 Watford
Dawson denying his former West Brom teammate
SO CLOSE FOR BURNLEY!
OFFSIDE!
BURNLEY CHANCE!
KICK-OFF
Black Lives Matter
Pearson believes that it's important to be "flexible."
Dyche's team have seen off the "madness" earlier this week
Can he make it 8?
Big night for Foster
Must win for the Hornets
Could Dyche be on his way out?
The Hornets make two changes
Burnley stay the same
Watford Starting XI
Burnley Starting XI
Just over an hour to go!
There are reasons for Burnley to be optimistic as well
The last time Watford played Burnley at Turf Moor
Watford believe that Burnley will be "well up for the game."
Burnley's next few games are "important" and Dyche urges his players to act "professionally."
How to Watch
Team News
Different sides of the spectrum
Kick-Off Time
Welcome!