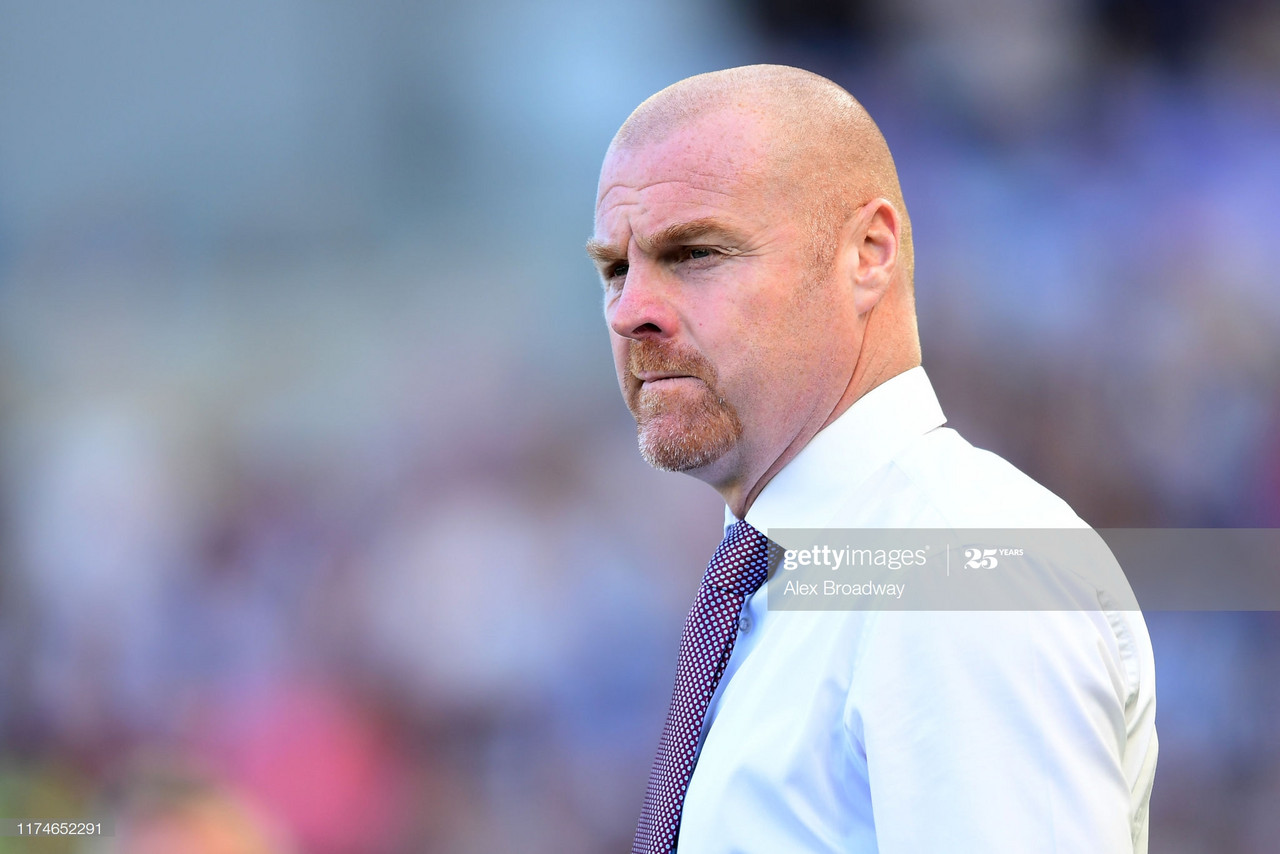 Burnley fans were looking forward to seeing the football return. Since then, the Clarets have been hammered 5-0 by Manchester City, seen one of their own supporters fly a "White Lives Matter" banner over the Etihad and seen tensions rise between Sean Dyche and his chairman. It doesn't just rain in East Lancashire.
In literal terms, it has been quite the opposite of a downpour across the UK with temperatures soaring into the high 20's. So Burnley fans would have been sweating profusely at headlines from the Daily Mail that claimed their manager was seeking an exit from the club. Not pretty!
The reports surfaced following the high-profile tensions between Dyche and Mike Garlick over the contracts of his playing squad. Garlick had allowed five of his six out-of-contract players to leave, keeping Robbie Brady, and that had left Dyche very short on numbers.
The manager publicly voiced his concerns and Garlick managed to secure a last minute u-turn with Phil Bardsley, extending the veteran's deal by an extra year.
Heated
Any thoughts and feelings at this moment in time would be generated by raw emotion. The same could be said for reports written around this event. Anybody following the situation could have compiled a report that claimed Dyche was wanting to leave. It's a simple adding together of common sense.
Having said that, there could be substance in these reports, as mooted by the Burnley Express. Dyche himself said has insinuated that he has had less public disagreements with the board in the past and he has made a habit out of mocking the financial restrictions that Garlick has placed upon him. There is only so far that a manager can go when he's working within a tight framework. That probably makes the losses of Jeff Hendrick and company all the more disappointing.
These are good footballers and great guys in general. They have been pushed to the side. Compliment that with the fact that their replacements are likely to be on the cheaper side and Dyche, quite rightly, is feeling pretty miffed.
Time for change?
Garlick is now at a crossroads. Tensions are undoubtedly still present and he holds the answers. The way he reacts to this situation in the near future will be key to Dyche's position at the club. He might not get away with the status quo when the transfer market reopens; he may have to adjust his limitations or risk losing a man who is tired of playing the same tunes every summer.
There is still time to rectify this difficult situation but that requires Garlick to adjust his approach. Whether he is able to put pragmatism to one side remains to be seen.