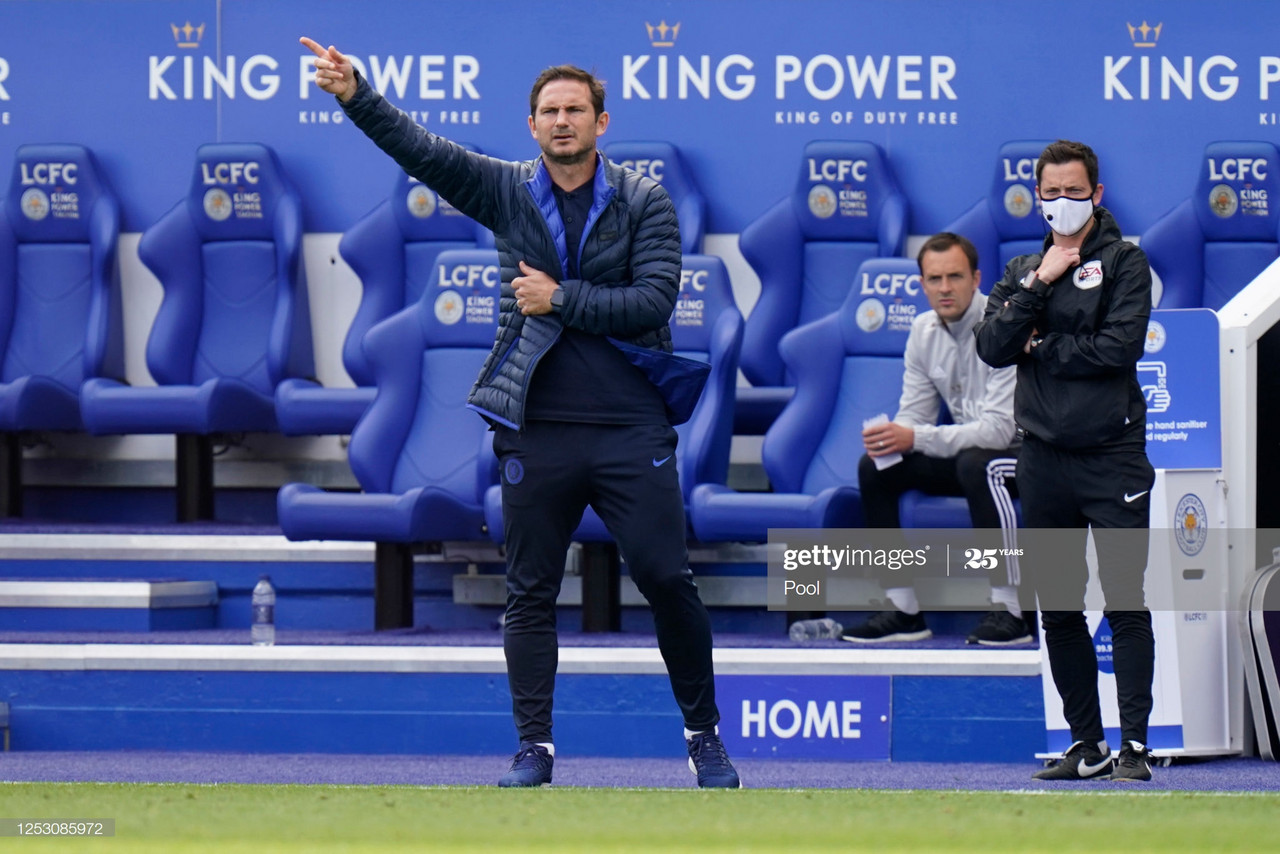 Frank Lampard has earned plaudits for his decision to make a triple change at half time in the FA Cup quarter final against Leicester City. He hauled off youngsters Mason Mount, Reece James and Billy Gilmour after a poor first half display. The eventual result proved he was right to do so, with the Blues edging past Leicester with a fine goal from substitute Ross Barkley.
Only in his second season of management, Lampard has had to learn on the job at the top level and no one can dismiss the job he's doing. The club is now in a FA Cup Semi-Final and they are unbeaten since the restart which sees them now one point behind third placed Leciester.
But there has been an air of naivety at times in his first season in the Premier League as a manager, which was to be expected after all. However, it seems he is ever improving with his team selections, tactics and substitutions all seemingly in a better place.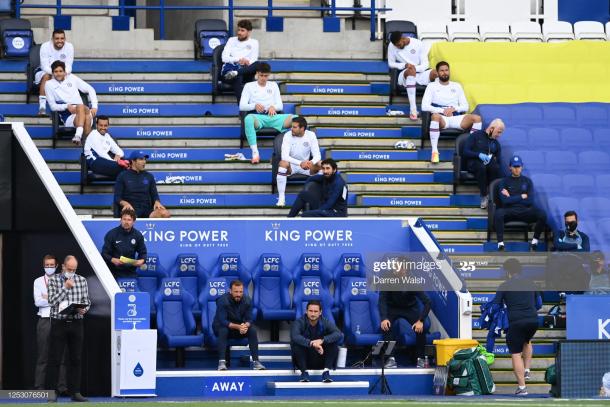 Photo by Darren Walsh/Chelsea FC via Getty Images
Game changing substitutions
He must be complimented for his substitution's which ultimately won the game for Chelsea, as a substitute got the winning goal. At half time, we saw Mateo Kovacic, Barkley and Cesar Azpilicueta come on to replace the three academy graduates which saw the performance levels consequently rise.
It was exactly how you would want substitutes to affect a game, by changing the tempo, the urgency and adding quality. One key aspect was the experience, as they managed to elevate the whole team's performance which would have satisfied Lampard immensely.
Lampard was extremely honest and critical of Chelsea's performance in the first half, which he relayed in his interview when speaking to the Telegraph.
"I don't think we have played that badly this season for 45 minutes," said Lampard. "We have played better than that and lost games. I wasn't happy with that and we were lucky not to be losing at half-time.
Some of the younger players learned a harsh lesson in professional football, being hauled off at half time. Lampard made a triple substitution with Mount, Gilmour and James coming off, but he insisted it was the right decision.
"There were a few words at half time. The first half was not what we are used to in terms of our performance. We lacked urgency and intensity. I made three subs, but it could have been seven or eight and different subs. But I made the changes I did for impact and personality, and we turned it around."
When speaking to BBC Sport Lampard claimed: "It is a learning experience." Lampard said afterwards: "I could have taken more off.
"I am not pulling those out on their own. They will be top players for this club and have top careers. But if I have to do something in games, I will do it. They will take it on the chin."
The quotes show that he has the ruthlessness to make tough decisions to get results. Whilst Chelsea had endured an inconsistent before the restart, it seems those experiences have aided rather than hindered Chelsea.
Learning on the job
Ever learning in the job, the cameras and microphones helped to pick up more dialogue between him and the players, demonstrating that exactly. Words of encouragement and tactics were shared, whilst also showing his general demeanour and tone of voice when speaking to the players offered us a real insight into the workings of the Chelsea manager.
With plenty still to play for in the season, finishing third place and winning the FA Cup seems the best-case scenario - which would clearly be a season in which they would have overachieved. After all, he was backed to struggle this season by pundits in general. Specifically, these pre-season predictions from the BBC Sport pundits show just how unfavoured he was.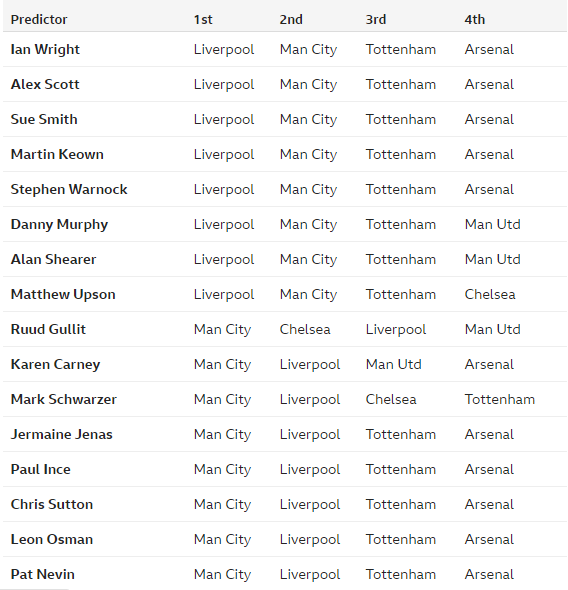 For Lampard, he is looking at the big picture of winning trophies and titles which right now may seem a while off. But this season is key in building the foundations with not only the club, but the young players he has invested in so heavily this year. As they might have been ridiculed for their poor performances, the manager knows that they can be great players one day, just as he too could be a great manager.