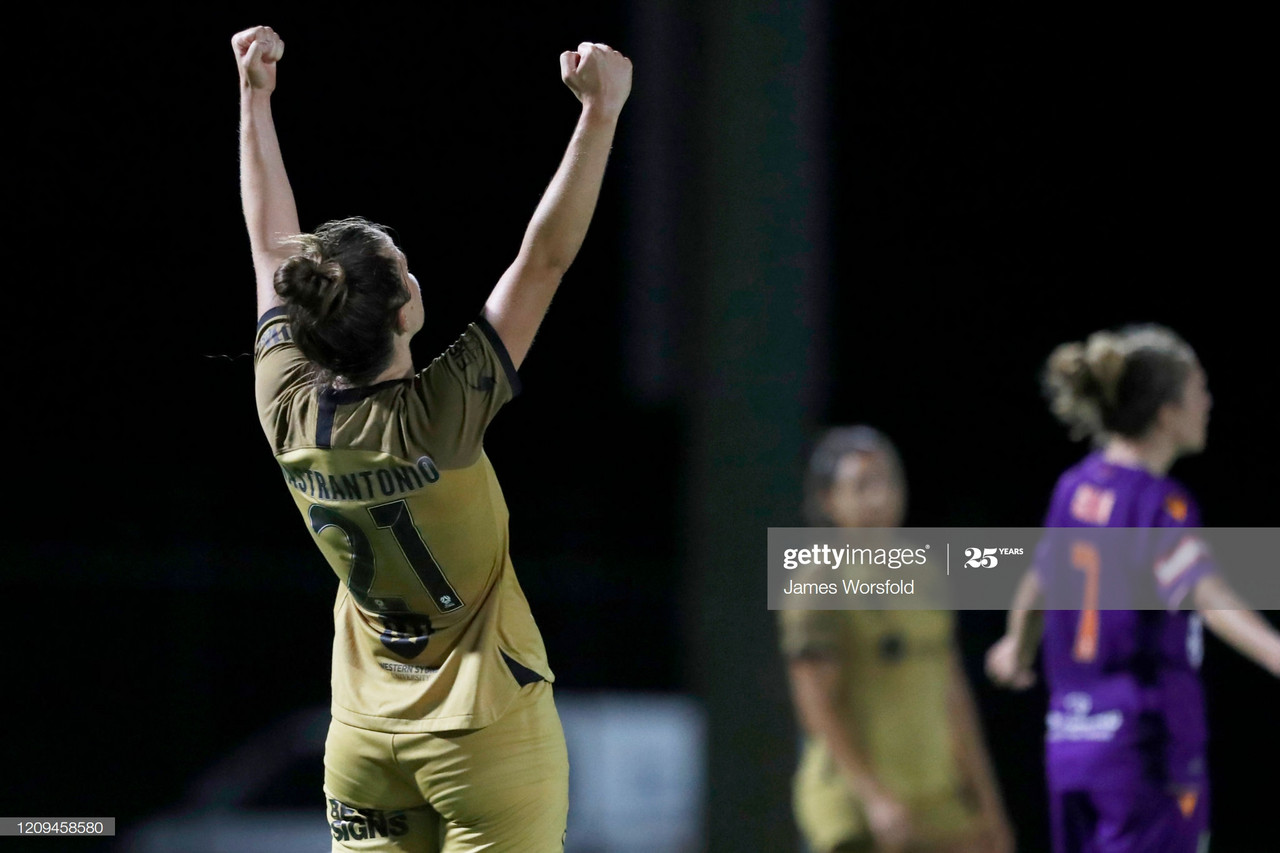 Bristol City announced the signing of experienced midfielder and Matildas international Ella Mastrantonio on Tuesday.
The Vixens are now only the second Women's Super League club so far this window to have announced signings of new players, with Chelsea having already signed two.
As is often the case, the club have not disclosed the length of her contract with Bristol.
The midfielder has made over 100 appearances in over a decade of football in Australia's top flight, the W-League, and has now made the move to the WSL where she will reunite with former teammate Tanya Oxtoby, who is currently the manager of the Vixens.
'Women's football is absolutely skyrocketing'
Speaking to bcfc.co.uk when her new deal was announced, the 28-year-old spoke of her excitement to move to the WSL:
"It's an honour, privilege and a dream come true to sign for such a prestigious club as Bristol City and coming to one of, if not the best league in the world
"I'm so excited to be able to work with Tanya again after spending my formative years as a footballer together in Western Australia and to now be working with each other in the WSL is just incredible.
"Women's football is absolutely skyrocketing in Europe, and especially the UK, so what better way to challenge yourself to become a better person and player than playing with and coming up against the best of the best.
"I can't thank Tanya and Bristol City enough for giving me this opportunity and I can't wait to get started to hopefully bring success to the club."
'She'll be a great addition'
When the transfer of Mastrontonio to Bristol City was announced, Tanya Oxtoby highlighted the importance of recruiting experienced players such as the 28-year-old:
"Ella is someone who had to put up with playing alongside me in Perth when she was younger, and I've been following her footballing journey over a number of years since I left.
"She had an outstanding season for Western Sydney in the W-League last year, and I felt that now was the right time to get her across and challenge her in one of the best leagues in the world.
"It's important when you are a club like Bristol City that the players you bring in are able to add value in the right areas. With international experience and over 100 domestic appearances in the W-League she'll be a great addition to our squad as we look to add strength to our midfield."