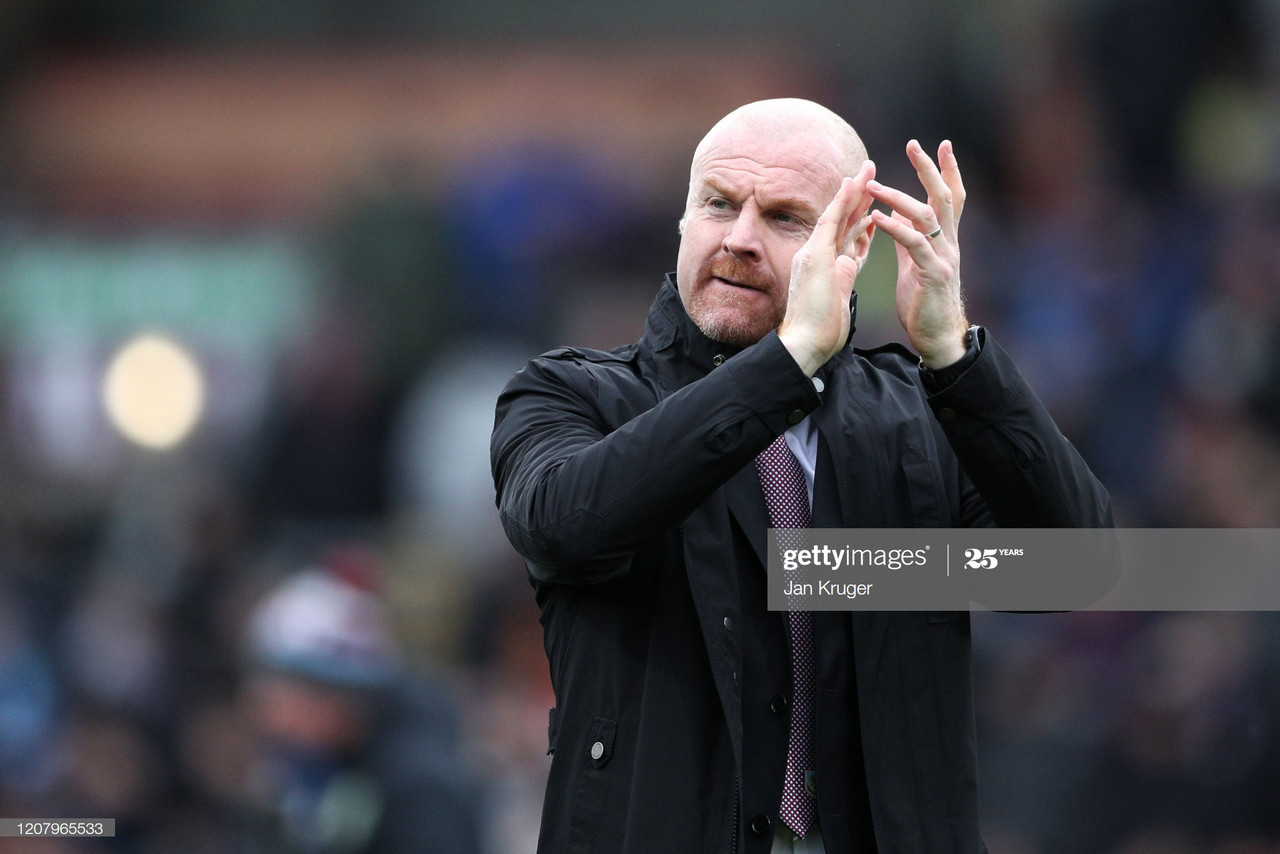 Since the return of English football, Burnley haven't had a simple run. A disastrous Monday Night on and off the pitch away to Manchester City was followed by two solid 1-0 wins against Watford and Crystal Palace.
However, the main talking point at the moment is the depleted nature of the squad. Three senior members of the squad, Aaron Lennon, Joe Hart and Jeff Hendrick all left on June 30th after their contracts were not renewed in the wake of the COVID-19 pandemic.
This has led to only seven substitutes being named in Burnley's last three games, with two of them being young keepers. Reports have also surfaced of the difficulties in the relationship between chairman Mike Garlick and manager Sean Dyche, as the two have different visions of how to handle themselves in the transfer market.
Injury Crisis
Contract's ending hasn't been the only issue for Dyche, on Monday night against Crystal Palace, Jack Cork was the latest to be added to a long list of injured players that includes Ashley Barnes, Chris Wood, Robbie Brady and Johann Berg Gudmundsson. The two strikers are both expected back in early July whilst Gudmundsson and Brady are more long term.
The injuries meant an adaption in the playing style for Burnley, with two smaller strikers upfront it means The Claret's have had to play with more of the ball and produce a shorter passing play, rather than going long. This may be beneficial short-term however it could hamper the squad when Wood and Barnes come back with them having to change style again.
Dressing Room impact.
As you can imagine the Claret's dressing room is a tightknit bunch thanks to Dyche's demand for a strong team unit. Therefore, three key players leaving will certainly have disrupted the mentality slightly, but not by any significant amount. The player's support for Dyche was clearly shown in the two latest wins and the unity may be a big factor in keeping him at the club.
And with no real superstar at the club, there is no ego at the club, creating a level playing field, with only the hardest working making the team sheet.
Burnley aren't known for making excuses or going down without a fight and recent performances prove that. If anything, the lack of senior players has given Burnley another chip on their shoulder and another point to prove to the rest of the Premier League.
Final Verdict
In truth, the skeleton like nature of Burnley's squad has both positive and negative connotations. On the one hand Burnley have let go senior heads in the dressing room and are missing crucial game winning players due to injury. However, on the other, the form hasn't suffered, and Burnley have been playing with a new fluid, possession style of play. And youngster Max Thompson even made his professional debut with the future looking bright at Burnley.