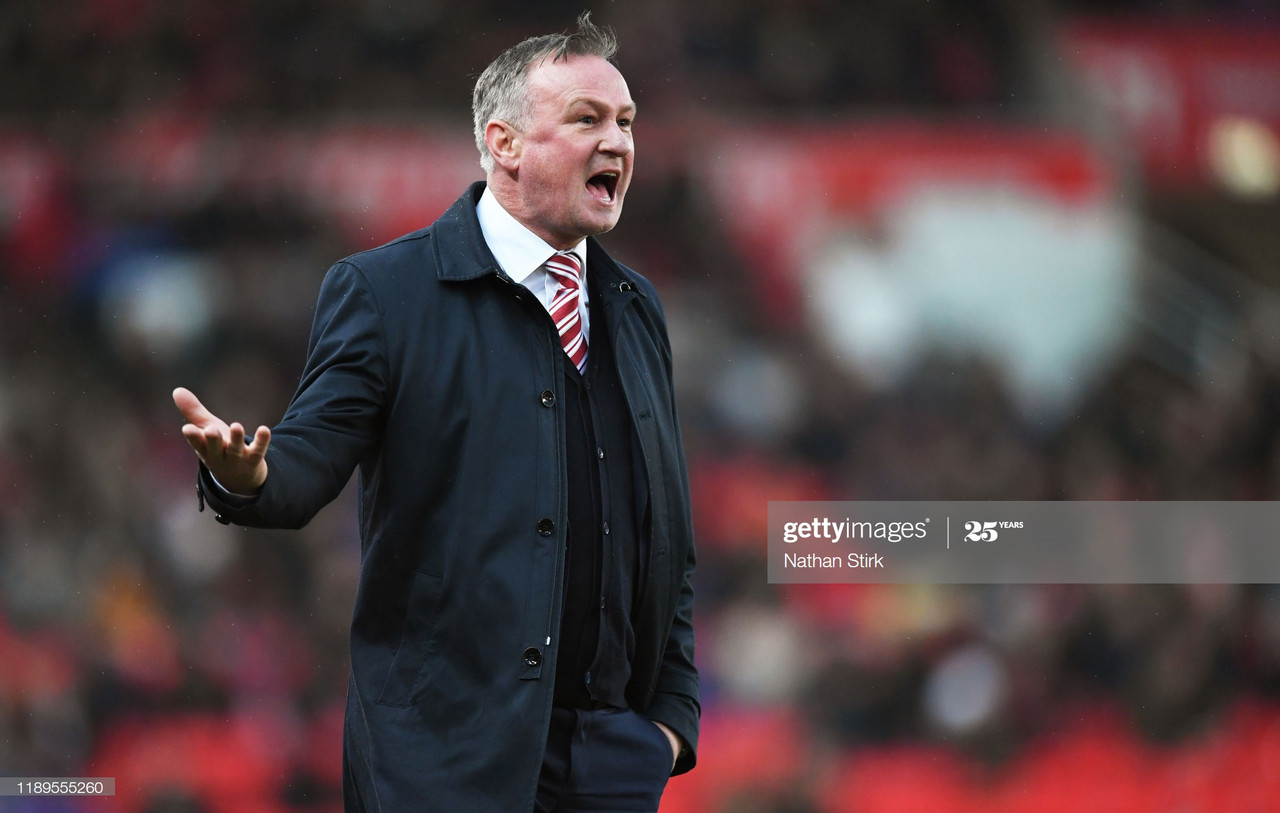 Stoke City were beaten 3-0 by Wigan Athletic on Tuesday night and have put themselves in grave danger at the bottom of the Championship.
Stoke boss, Michael O'Neill, shared his frustrations with his players constantly throughout the match. Loud groans and yells were heard very clearly from the press box as he was incredibly 'disappointed' with his side.
O'Neill continued to discuss his concerns in his post-match press conference:
"I'm extremely disappointed. It was a really poor performance; a poor attitude to the game, a poor appetite for the game. Clearly, the hungrier team won, the better team won," O'Neill said.
"It's probably the worst performance we've had in my time at the club and a real concern given where we are at this point of the season.
O'Neill is now asking questions of his own players
"We have to continue to work with the players. These are the players we have. We can look at maybe, do we change the system? Do we have to do something else to give us more of a threat and keep us stronger defensively?"
He then bashed his side for the lack of "courage" and "respect" his players showed for the badge.
Second best won't be enough to stay up
"We were second best all over the pitch and that's an individual thing. You have to have the appetite to play, you have to have the courage to play. You have to have the respect for your teammates, respect for your club and we didn't show any of that tonight."
A real six-pointer is on the cards for Stoke on the weekend when they welcome Barnsley - who are also looking to avoid the drop.