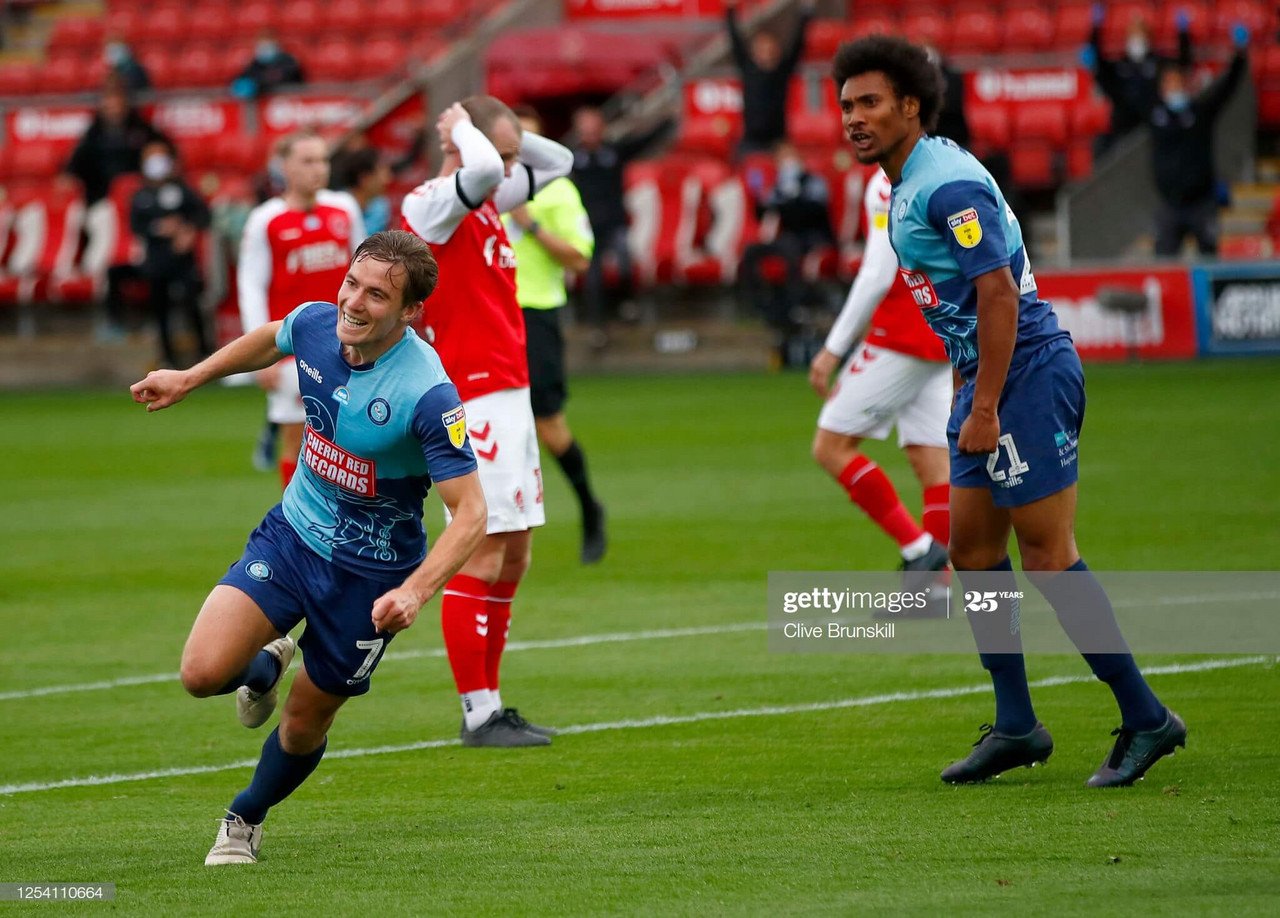 Full time!
Five extra minutes
Final substitution for Wycombe
Game halted
Another double change for Wycombe
Fleetwood down to nine men!
Fleetwood miss
Double change for Wycombe
Fleetwood substitution
Missed chance for the visitors
Second drinks break
Fleetwood substitution
Cairns prevents a fifth
Fleetwood response
Wycombe add a fourth!
Chance wasted for the hosts
Second half is underway!
The halftime whistle blows!
Wycombe grab a third!
Connolly booked
Fleetwood dodge another bullet!
Fleetwood substitution
Penalty saved!
Fleetwood down to 10 men!
First booking of the night
Drinks break
Visitors dominating
Wycombe almost add a third!
Wycombe re-take the lead!
Fleetwood level from the spot!
Wycombe take the lead!
The match is underway!
Starting line-ups
Predicted line-ups
Team news
League One play-offs begin
Welcome!
Kick-off time