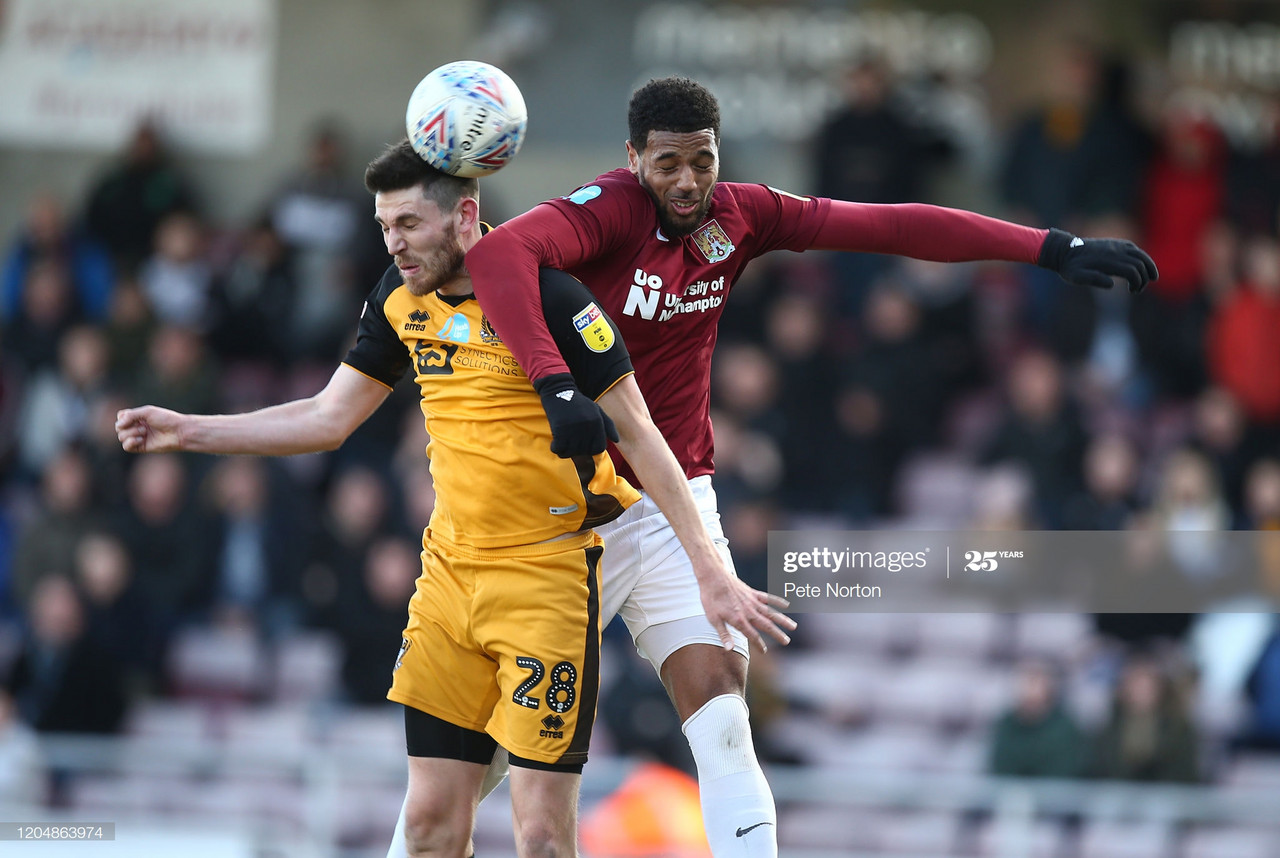 Port Vale manager John Askey will be very pleased that he has been able to secure centre back Shaun Brisley on a new one-year deal.
However, the question that will be on Vale fan's lips is that with regular centre half Nathan Smith considering his options upon the expiry of his contract, could Brisley come in to replace him or is Askey more likely to bring in another defender to take Smith's place.
In his first season at the club, the 30-year-old was seen as more of a back up to the regular starting centre back partnership of Leon Legge and Smith, as he only played 14 times in all competitions.
In that time though, he did net once in the Valiants 3-2 victory away to Forest Green Rovers.
Brisley was only consistently called into Askey's starting eleven when Smith got injured during his side's 3-0 loss away to Swindon Town.
Then after putting in regular impressive performances alongside Legge, the manager therefore decided to play him for the next six consecutive games.
The former Macclesfield Town and Shrewsbury Town gaffer even decided to keep Brisley in at centre back when Smith returned from injury.
Instead, he chose to play the 24-year-old at right back when both regular starting full backs James Gibbons and on loan Leicester City youngster Mitchell Clark were suspended.
Unfortunately for Brisley, after suffering a knee injury in the away draw to Walsall on the 22nd February, he failed to feature in Vale's final two games before the season was cancelled due to the Covid- 19 crisis.
A possible replacement for Smith
At the moment, it is unclear whether Smith will accept the club's offer of a long-term contract, due to him attracting interest off a couple of Championship and League One clubs.
Therefore, it is possible that Brisley next season could jump straight into the starting eleven on a consistent basis, instead of spending the majority of his time on the bench.
He has already proved that he can deliver good defensive displays at this level as in the six games in which he managed to play the full 90 minutes, he did not experience a loss as he helped his side guide to four wins and two draws in that period.
In this unbeaten run, Vale did beat three teams that finished in the play- off places in the form of Exeter City, Northampton Town and Colchester United, extending the idea that Brisley is more than good enough to be a consistent member of Vale's defence.
Therefore, having reviewed this, Askey may feel that Brisley deserves the opportunity of a consistent run in the side next to captain Legge, instead of looking to bring in someone else if Smith does decide to exit the club.
Used as backup for another season
Despite Brisley being likely to hope for more regular football in the upcoming campaign, Askey, in an interview with BBC Radio Stoke's Lee Blakeman, has indicated that if Smith did leave the club, he wants to bring in a centre back who will do as good of a job as Smith has done for the club as of yet.
"I do not want to be waiting and waiting and then Nathan signs somewhere and we have not got somebody lined up. So, it is important that obviously we get a replacement in.
"There are going to be a lot of players out of contract and hopefully we can get somebody who can do a similar job as Nathan has done for us."
Consequently, no matter if Smith stays or goes, this is a suggestion that Brisley will play in the same sort of role that he was accustomed to in the 2019/20 campaign.
The fact that the club have only extended his contract for a year further adds to this indication, as arguably if he feels that he fails to play as much than he feels he really should be doing, he then has the option to leave and search out for a new club for the 2021/22 season.
Smith to stay is the most ideal outcome
Even though Askey is fully aware that there is a good chance that Smith may leave the club after five years in the first team, the manager will no doubt do everything in his power to ensure he remains in a Vale shirt.
This is because with his experience in League Two and the defensive attributes that he obtains, with maybe a few additions to the squad, the Valiants have a fantastic opportunity to achieve a play- off or maybe even an automatic promotion finish next season.
Although, if Smith does decide to stay at the club meaning that the chance of regular first team football for Brisley will be diminished, Askey will still be delighted that he has signed on the defender for another year.
The reason for it is because he has shown to be a reliable back up option as a centre back if either Smith or Legge gets injured or if they hit a bad run of form at any point.