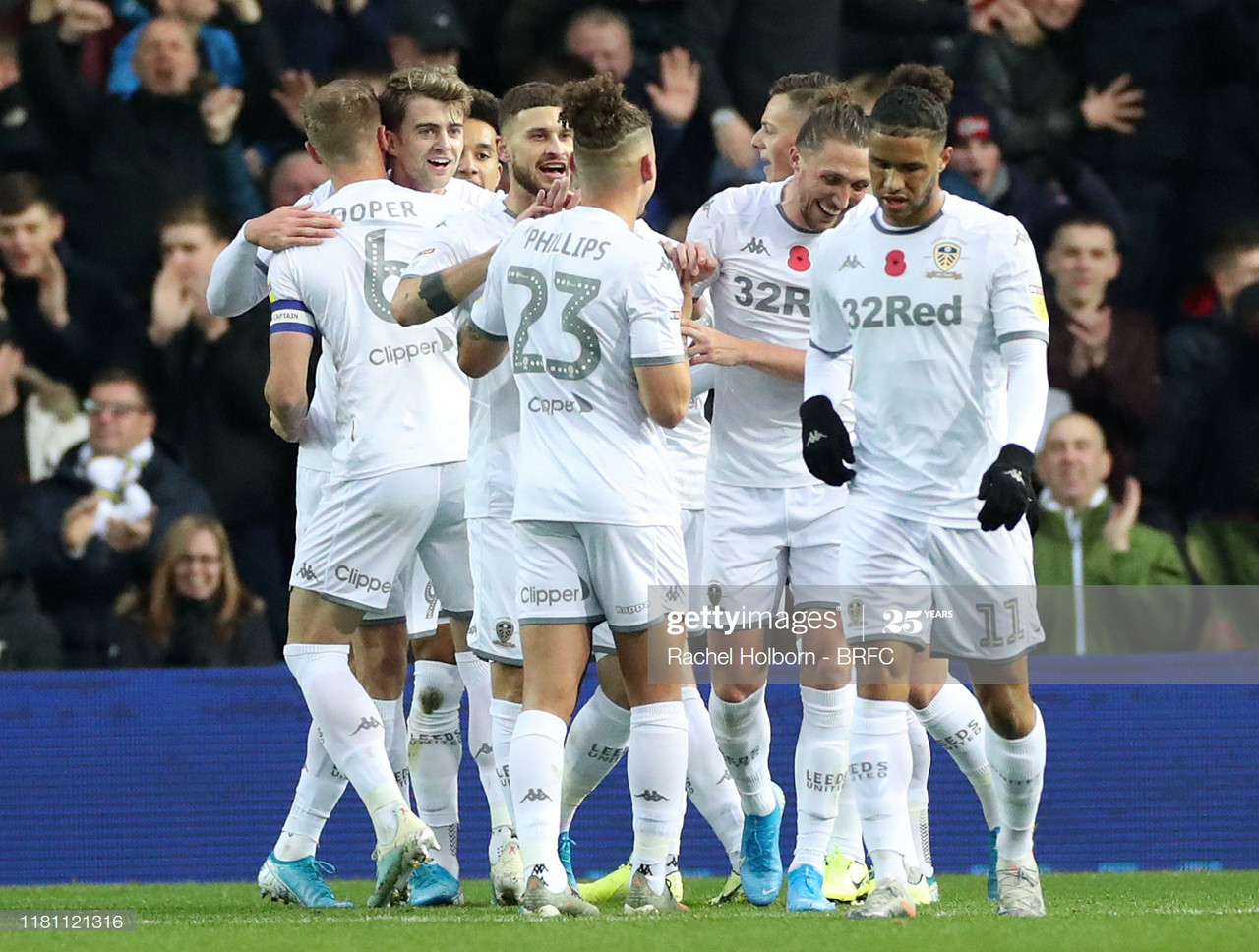 Blackburn Rovers look to keep themselves in the hunt for the play-offs after back to back losses to Barnsley and Wigan have left them five points off the play-off with only six games to play.
The home side haven't scored in either of their last two games and welcome a Leeds United side who sit top of the league and are looking for a return to the Premier League for the first time since relegation in 2003/04.
Leeds have had a mixed bag since the restart winning one, drawing one and losing one. Their most recent result was a 1-1 draw with relegation-threatened Luton Town, who have been rejuvenated since the return of Nathan Jones.
Bielsa will want to quickly put that result behind him and continue on their quest for promotion by gaining all three points at Ewood Park.
Blackburn manager Tony Mowbray believes his side are on an "upward curve"" despite back to back defeats.
"I believe we're on an upward curve because I've been here three years and have seen the lows of relegation and the highs of relegation," he told IFollow Rovers.
"From where we were, I think we've got a better team now, we've got more assets, more younger players who will become very good players.
"In football, as I've always said, you have to get your recruitment right, you have to sign players making sure that every pound is spent well."
The Rovers boss will look to continue his side's positive season, as they aim to keep their play-off hopes alive.
"It's really difficult to get that right of course, because when you sign players you never know their true personality and character until you've worked with them every day," he admitted.
"After two defeats it might not feel like we're on an upward curve, but I feel the two defeats are a blip that we need to turn around and keep moving forward."
Leeds midfielder Phillips believes Blackburn are a good side and that he expects them to try and frustrate Leeds as he spoke to the club website.
"We know they are a good team," said Phillips.
"They've been without Bradley Dack, who is injured and brings a lot to their game.
"I've played against him in the last two years and I think he's a great player, he brings a lot to Tony Mowbray's side and scores a lot of goals, which is important as a midfielder.
"I think he's a big miss for Blackburn and hopefully he can get back playing again soon.
"Despite this, they still have great players and they're not going to let us come to their place and play the nice football that we play, they'll try and disrupt us and frustrate us like all of the other teams have."