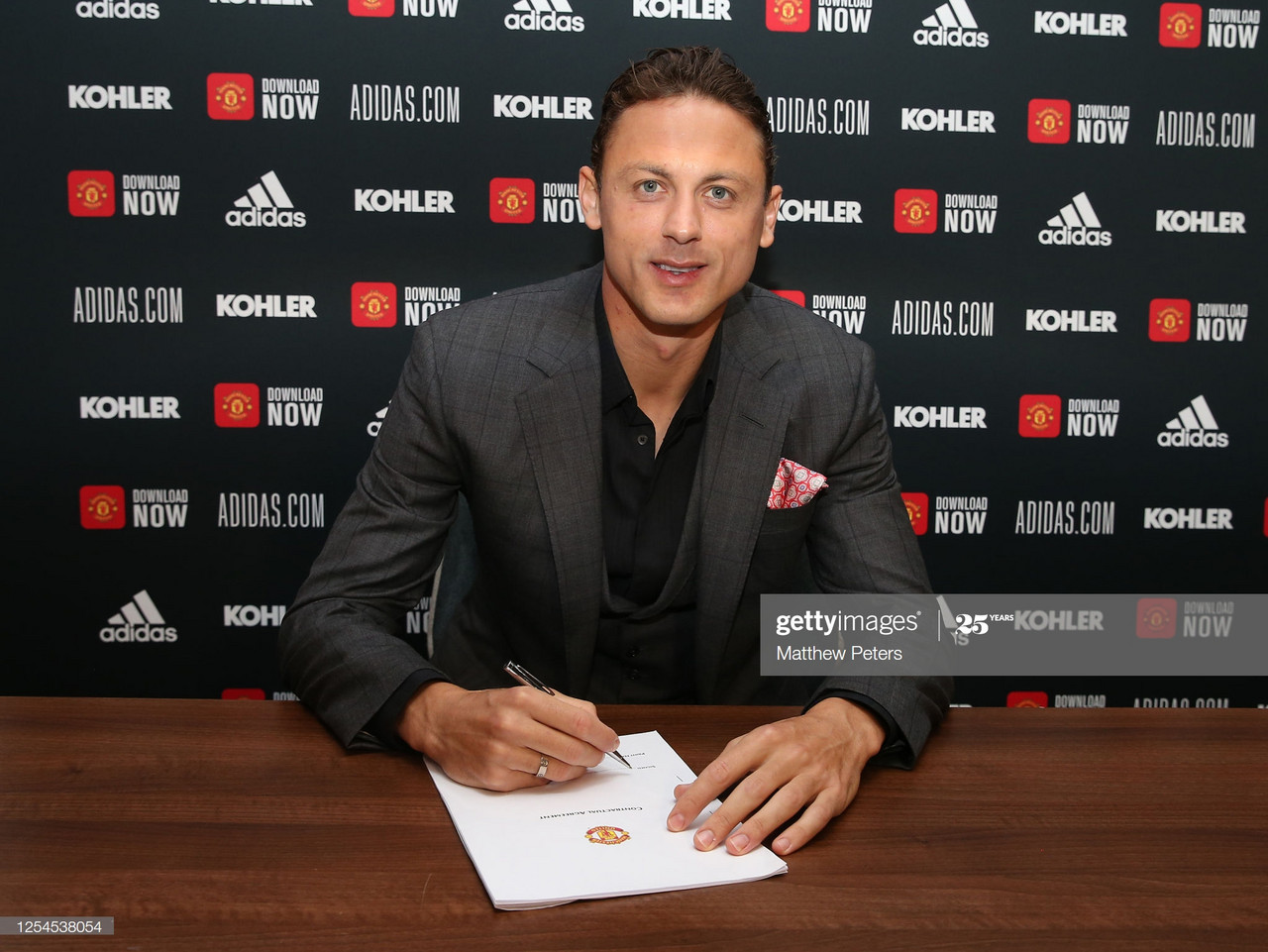 Nemanja Matic put pen to paper signing a new contract with Manchester United after showing Ole Gunnar Solskjær that he still has a lot to offer for the club.
His contract was due to expire in the summer and it seemed like the Serbians time at Old Trafford was coming to an end.
However, the midfielder has shown recently that he is still an important player and has become a first-team regular, with Solskjær preferring him over teammates Fred and Scott McTominay.
Matic joined from Chelsea in 2017 and has made 114 appearances for The Red Devils since then.
Turning point - Proving he is still vital to United
The midfielder was seen as an outcast and looked like he'd be leaving the club at the beginning of the year.
However, the midfielder got his chance and became a crucial part in the teams successful run before the forced break and has also continued to impress since the return of the Premier League.
Matic looks more confident than he ever has done before and is seen as a leader within the team, whilst also having the trust of the United manager to do a job.
Leading by example and moulding
The Serbian has captained United before and when needed most likely will do in the future too.
His experience is invaluable, winning two Premier League titles and an FA Cup whilst at Chelsea, having that experience will only benefit him and his teammates.
Even though Fred and McTominay will be trying to break into the first eleven, they will be learning a lot from Matic as he will be the benchmark as the Serbian is Solskjær's first-team choice for that position.
For players like McTominay and other young midfielders that may join the club over the next 3 years, Solskjær will be wanting experienced heads in the club and in different positions to help mould these younger/new players into good, all-rounded athletes, making Matic a key player to United.
When speaking with Inside United's Ben Ashby, Matic gave his reaction to the contact: "I'm very happy.
"Not everyone can sign a contract with Manchester United so I'm very proud of that, especially also for my family.
"They're also happy to stay here, they enjoy living in Manchester.
"We are all happy and very proud and hopefully I can help the team win some trophies and of course to improve."
Linking back to the earlier point about leading and moulding younger players, Matic touched on the youth in the squad: "We have a young team but we have a few experienced players who try to help the young ones to improve.
"I think that we have a perfect mix of players and that can help us in the future, for sure."
Ole Gunnar Solskjær when speaking to Manchester United's Official Website said: "I am delighted that Nemanja has signed a new contract, I know his experience, professionalism and leadership will be invaluable to this young talented group.
"We have great strength in midfield and Nemanja's attributes are a key part of that. Nemanja has been here for three seasons now and really understands the values of playing for Manchester United.
"He remains hugely ambitious and determined which will be vital as we look to achieve our aims over the coming years."