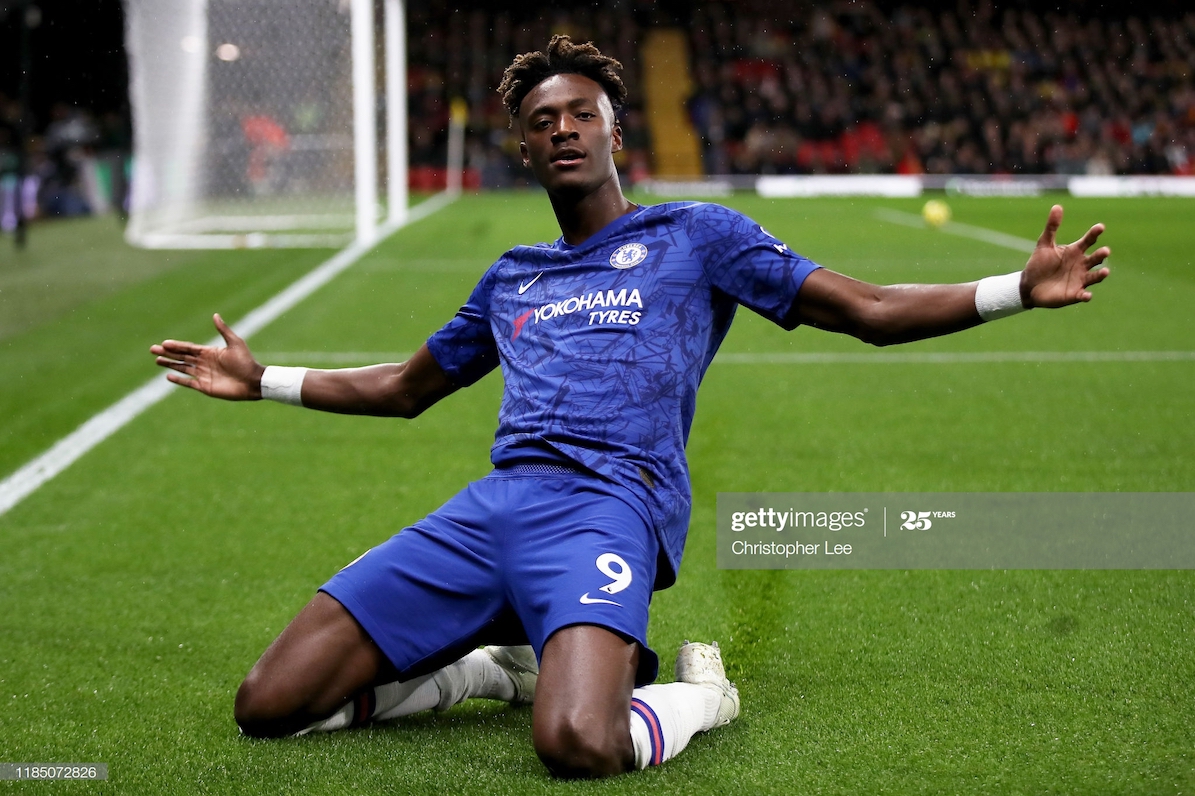 As Tammy Abraham swept in his 14th league goal against Crystal Palace, one could say he's had a very good debut season for Chelsea. At 22, the academy graduate has taken on the infamous number nine shirt and led the way as the club's top scorer this season.
However, since the turn of the year, all has not been well. The goals have dried up since the turn of the year and he has lost his starting place to the vastly experienced Olivier Giroud.
Furthermore, one of Germany's hottest prospects Timo Werner is on his way to Stamford Bridge as could be Kai Havertz, another potential forward. Whilst both could potentially be incredible signings for the club, you do start to wonder if Abraham's time at Chelsea is up before it has even began.
Season Review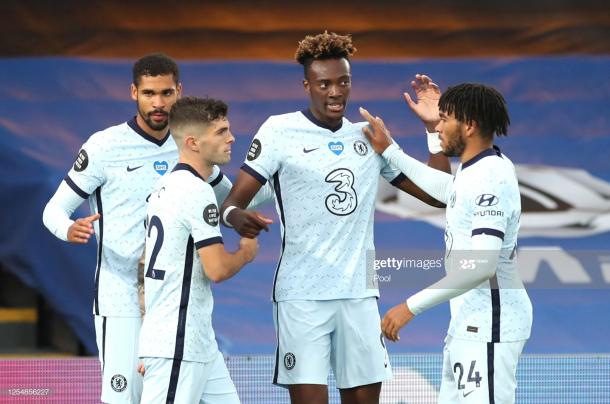 (Photo by Peter Cziborra/Pool via Getty Images)

His early season form saw him grab many headlines and plaudits and rightly so. Bursting onto the scene with seven goals in three games including a fantastic hat trick away at Wolves. That surely goes down as the highlight of his season; three equally well taken goals, that showcased exactly what he could do.
He has had poor moments as well. Missing the vital penalty in the shootout in the Super Cup against Liverpool happened only in his second game. But he bounced back against not only football criticism but unfortunately, racist slurs directed his way.
The early season form saw him break into the England setup, grabbing his first senior goal against Montenegro. As the decade drew to a close, he also scored a last minute winner in the Derby against Arsenal to send Chelsea fans into raptures, leaving the decade on a high.
However, 2020 did not prove fruitful for the forward. Injuries played their part, but his all round play was lacking and that energy and quality displayed in the early months of the season seemed to fade away.
Criticism against Palace
Former Chelsea legend Ashley Cole was critical of Abraham's substitute appearance against Palace, despite bagging what turned out to be the winning goal.
'When you are struggling to find the rhythm in the last five minutes of games this is when you want Tammy to run in behind,' Cole told Sky Sports.
'Willian had three players around him, you've got to stretch the game, keep the ball down the other end. Tammy's got to start making runs in behind and hopefully Willian would have found him.
'He didn't and Kepa saved them. It's been a difficult game for them today and Frank will be happy to come away with three points.'
Abraham's poor football IQ nearly cost the team, as he was brought on to stretch the game in behind the Palace defence. His movement in behind is good but it wasn't on offer for the Chelsea players to exploit. Whether it's the lack of game time that caused him to not do this, or his insistence in wanting to be on the ball, either way it nearly cost the team.
Manager Frank Lampard sent a message to the young forward regarding his role for the end of the season:
'What needs to be in his mind now is these games we have coming up and how much he can give us on the pitch, whether coming on as a sub or starting the game.
'He has had a really good season, he hasn't scored as much in the second half of the season, 'But as a young player it is always clear when you have these periods there is only one way out of it and that is work and repetition in training.'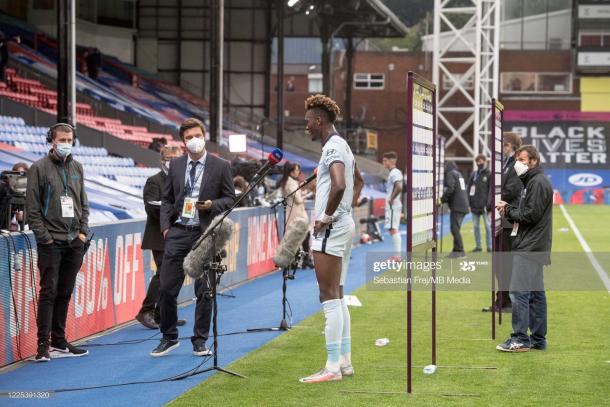 (Photo by Sebastian Frej/MB Media/Getty Images)
Despite what has been a largely successful season for the 22-year-old, it seems Giroud has taken the main striker spot until the end of the season. He is going to have to keep affecting games from the bench for the time being, in order to begin starting games again.
However, the battle for places becomes much more complex next season. With Werner likely to be the main man up top for Chelsea, and the potential addition of Havertz, he could find himself falling down the pecking order once again. Which is why he time as a starting forward for Chelsea might be over, before it's already begun.