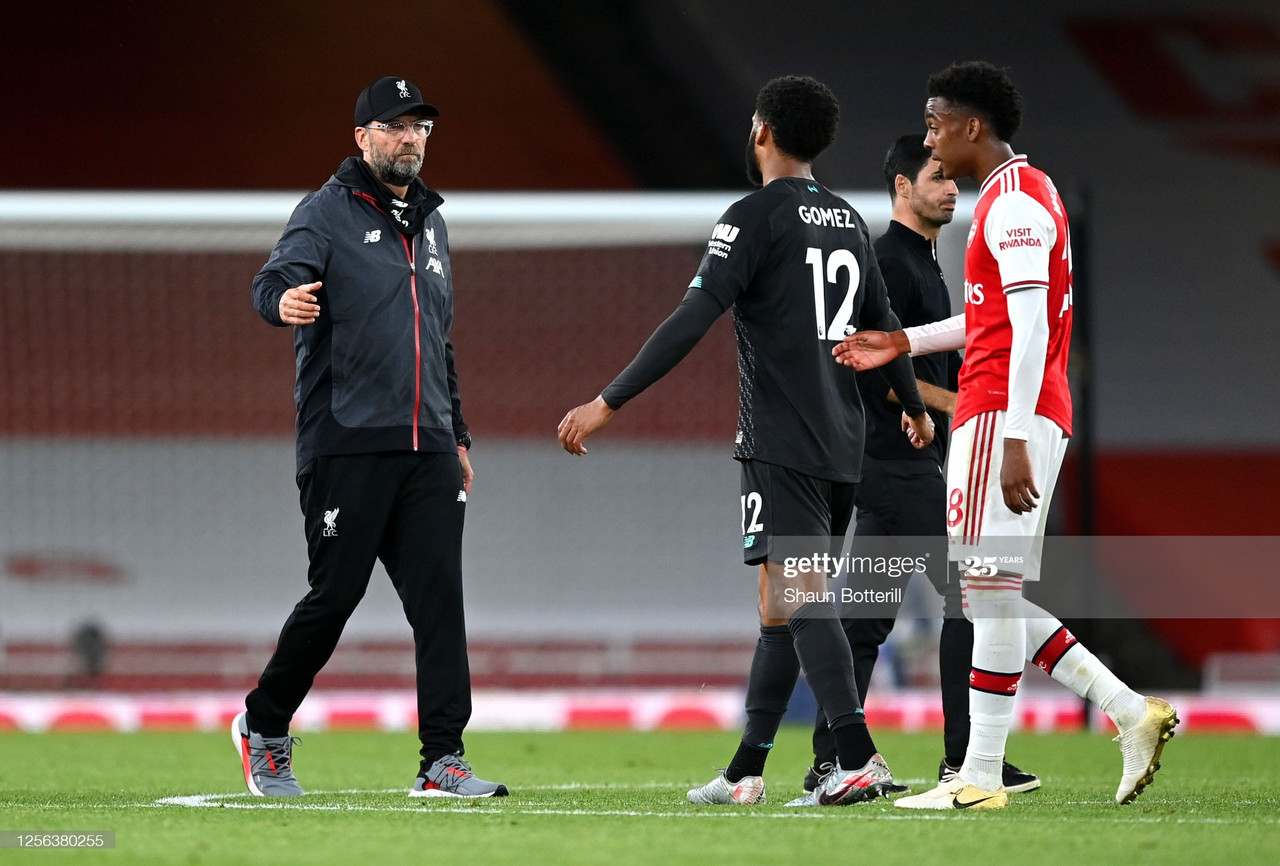 Another game since Liverpool became Champions of England is followed by another disappointing performance in which they lost 2-1 to Arsenal.
Two individual errors gifted the Gunners two goals before halftime, with the Reds then failing to raise their game to turn it around.
Liverpool made a positive start to the game; Sadio Mane scored their opener in the 20th minute with a nicely worked goal after strong play down the left-hand side. The Reds had been on-top in the game leading up to the goal and were in complete control.
However, after scoring they took their foot off the gas and allowed Arsenal back into the game.
The first mistake came from Virgil Van Dijk in the 32nd minute. He was put under pressure by Reiss Nelson, allowing Alexandre Lacazette to capitalise, taking the ball past Alisson to slot home.
Liverpool's second lapse of concentration came just before half time. A poor pass from Alisson gave Arsenal space to attack Liverpool's defence and Nelson got his goal with a nice finish.
Liverpool's lack of concentration was well capitalised by Arsenal but more is to be expected from the Champions. Jurgen Klopp's side failed to improve in the second half and despite creating a lot of chances, couldn't take them to rectify their errors.
There are a number of reasons for Liverpool's drop off in results since both the restart and since winning the Premier League. The lack of fans and lack of desire from the players is telling in their performances.
Another missing piece to the puzzle is the exclusion of Jordan Henderson.
Win percentage significantly lower without captain
Henderson has proved many of his haters wrong this season, with a great improvement to his final product as well as showing off his passing range and intensity within games.
Henderson is the engine to Liverpool's midfield and is fantastic at sparking life into the team with his constant running and team talks during games.
Liverpool's win percentage in the Premier League with the captain this season has been 90% and only 50% without him.
The league winners have not been great since football resumed and although he has played five out of the seven games, his absence has been telling in the last two games.
A draw to Burnley and a loss to Arsenal without Henderson playing is an indictor of the importance he has in the team, while he was also injured when Liverpool lost 3-0 to Watford earlier in the campaign.
Other midfield options lack grit of Henderson, while Keita may hold key to strong finish
When Liverpool lost to Watford, their midfield three consisted of Alex Oxlade-Chamberlain, Fabinho and Georginio Wijnaldum. This is the same midfield that started against Arsenal.
Whilst this midfield looks good on paper, evidently it lacks something that Henderson or Naby Keita add to the midfield.
None of the midfielders played particularly bad against Arsenal, although the tempo of Liverpool's attacks did improve once Keita came on.
Keita has looked very good since the restart to football and hasn't started in both of the last two games. When he started against Aston Villa and Brighton & Hove Albion, he got an assist in both of the games.
The maximum points Liverpool can get now is 99 and they need to beat both Chelsea and Newcastle to do so. This would be a club record and for it to happen, Keita needs to start both of the games.