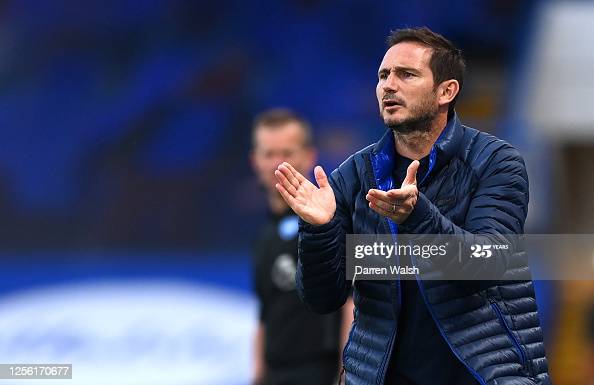 A lot is riding on Chelsea's remaining games. While other teams in the Premier League could be forgiven for winding down and looking ahead to a well-earned break, Frank Lampard's Blues can't allow for a slip in their concentration as they hunt for FA Cup glory and Champions League football for next season.
They face fellow top four challengers Manchester United in a fiercely anticipated FA Cup semi-final tie on Sunday afternoon. Chelsea have failed to beat the Red Devils all all three of the occasions they faced Ole Gunnar Solksjaer's side this season.
A cup final as well as securing a place in the top four would ensure acclaim and admiration for a relatively inexperienced coach that was unable to sign any players and all but written off when the season began.
But losing once again to United, followed by potentially condemning the club to a season back in the Europa League would certainly sour things at Stamford Bridge.
In his press conference ahead of this weekend's clash, Lampard spoke of the importance of the upcoming games.
Fine margins and the United threat
Lampard said: "We know what is in front of us and the league is obviously huge but at this point [in the season] you fight on two fronts, in terms of domestic football anyway and we have to try and do that.
"A club like Chelsea will always want to win these kinds of trophies, it's what we have done pretty well in the modern era."
United's front three of Marcus Rashford, Mason Greenwood and Anthony Martial have now reached a tally of 60 goals in all competitions, making them the most threatening attacking line in the country. The Salford-based club also have the all-round intelligence of Paul Pogba and Bruno Fernandes utilise in midfield.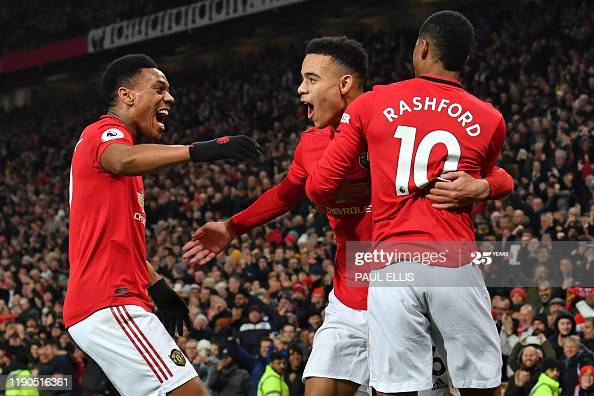 Chelsea's defending this season has come under severe criticism and the four-time FA Cup winner Lampard is all too aware of the challenge his team faces.
"We know they are playing well," he said. "We know they've got a very potent front three, the most potent front three probably in the country, on pure numbers anyway.
"Fernandes has made a huge impact coming in in January. We have to be confident in ourselves, deal with their threats and worry about us as well."
Injury niggles and resting players
Though the Chelsea boss has expressed the importance of the FA Cup, Chelsea may see a benefit from resting players ahead of the crucial midweek game against champions Liverpool at Anfield.
"N'Golo Kante won't be fit for the match, he's still not right, so he's out. Other than that we have a few people with a few little niggles which we will monitor over the next 24 hours or so."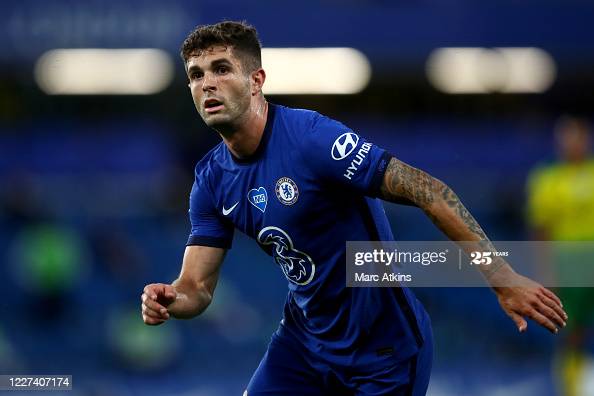 Winger Christian Pulisic is fast becoming the focal point of the Chelsea team, he has outshone his teammates in a number of recent fixtures.
Lampard pondered: "I think he found those physical demands pretty strong in the beginning and now you're seeing him deal with those better. A lot of that is a credit to himself and how he's approached it - he's worked with our strength and conditioning coach Adam Burrows.
"Physically that's helped him but it's also just his talent is coming through."
An extra edge as fans return
Prime Minister Boris Johnson today announced plans for fans to return to Premier League fixtures in October.
"I am very excited to welcome our fans back," said Lampard. "I think we have been craving fans to be back at games for the atmosphere, for what it means for the games here.
"I think naturally with fans and the atmosphere they can bring to the game and the edge they can give it we might see something different."