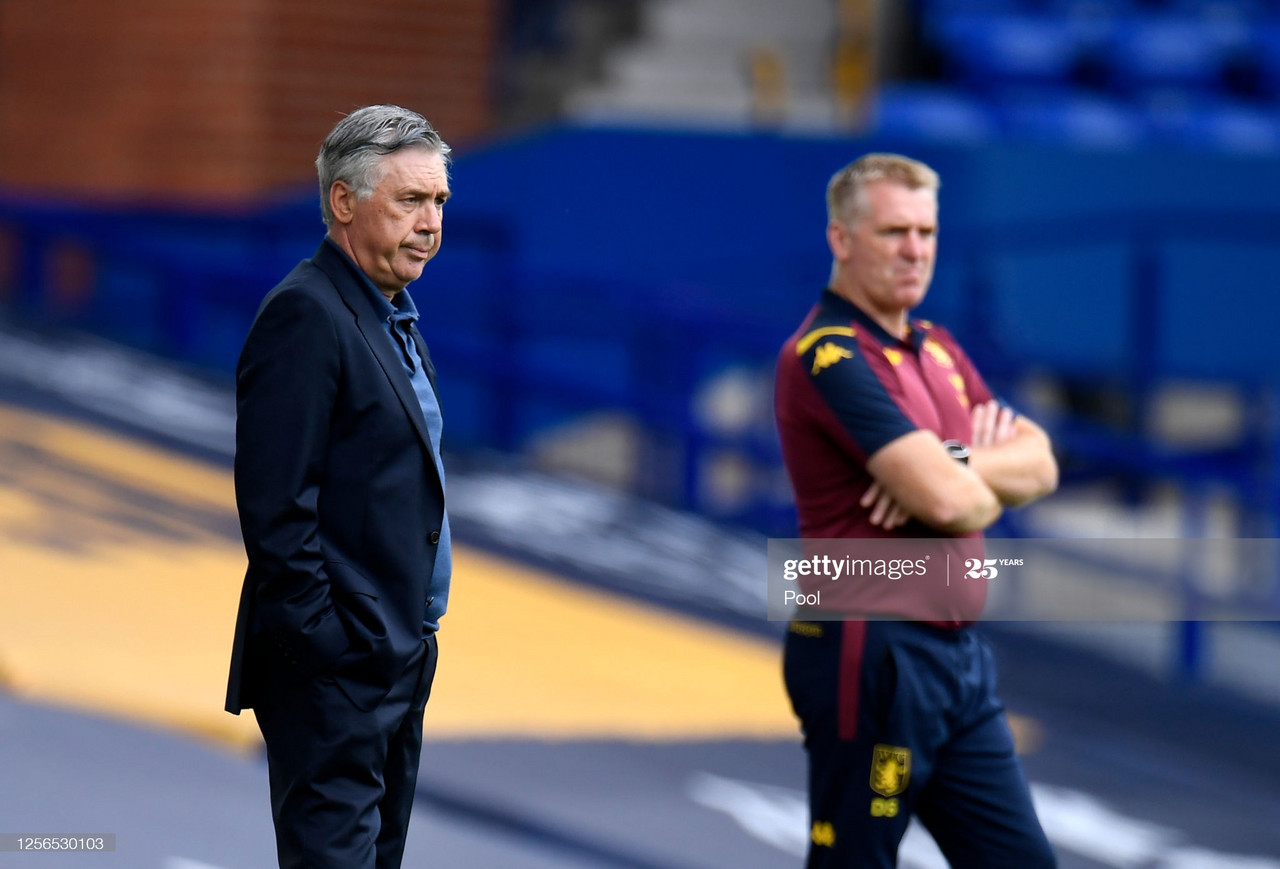 Everton manager Carlo Ancelotti wants his players to be focussed on "finishing well" this season after a 1-1 draw at home to Aston Villa on Thursday evening.
Ezri Konsa handed Villa the lead in the 72nd-minute, but their hopes of survival were dealt a blow when Theo Walcott headed home an equaliser late in the game.
The Blues remain in the bottom half of the table after picking up another points at home and a top-half finish might just be out of their reach this season.
We wanted to avoid defeat and keep home record going
Everton have played four games at home since the restart of the Premier League and are unbeaten in those game after picking three draws and one victory.
Ancelotti admitted that the team showed good spirit to pick up a point against relegation-threatened Villa as the team wanted to avoid defeat at Goodison.
"We showed good spirit to avoid the defeat, that was important," Ancelotti said in his press conference. "We didn't want to lose, we wanted to keep our home record.
"We could win this game if we were able to play better in the final third. We built up quite easily, but we didn't have a good quality in the final third."
Talking about coming from behind, the Everton boss added: "This period was good, the attitude was good. We tried to play how we wanted to, the start of the game was good. After that, we lost a little bit of control in the game.
"We could do better in the final third, where we lost a lot of chances, but at the end we didn't want to lose this game, we wanted to keep our home record and we were able to do that with spirit."
Everton travel to Bramall Lane to take on Sheffield United on Monday before Bournemouth are the visitors at Goodison Park on the final day of the season.