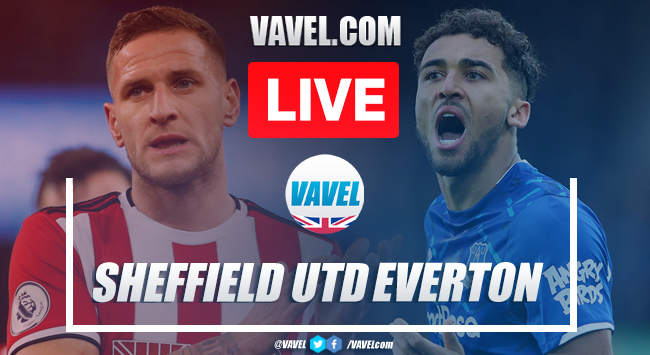 Everton Player Ratings
Sheffield United Player ratings
Full-time
Digne down
Added Time
Booking
Sub - Everton
Chance - Sheff Utd
Sub - Everton
Sub - Sheff Utd
Chance - Everton
Chance - Everton
Foul - Everton
chance missed
Corner - Sheffield United
15 mins to go
Foul - Sheff Utd
Corner Sheffield United
Sub - Sheffield United
Drinks Break
Sub - Sheffield United
Chance - Sheff Utd
Chance - Everton
Chance - Sheff Utd
Chance - Sheff Utd
Chance - Sheff Utd
Chance Everton
GOAL - Everton
Second half underway
The teams are back out here
Match-stats
Half-time
Free-kick - Everton
Two minutes of added time
Chance missed
Corner - Everton
Chance - Sheff Utd
chance missed
Another corner for Sheff Utd
Chance Missed
fourth corner of the game for Sheff Utd
Corner Cleared
Corner - Sheff Utd
Drinks break over
Drinks Break
Chance - Everton
Chance - Everton
Possession
Chance Missed
Corner - Sheff Utd
Free-kick-Sheffield United
Comes to nothing
Corner- Sheffield United
10 minutes gone here
Free-kick Everton
Free-kick-Everton
We're underway here
Reminder of the line-ups
The teams are out!
Wilder on tonight's game
The last meeting at Bramall Lane
The man in the middle
Not a happy hunting ground for Everton
Can the Blades keep their European dream alive?
Elsewhere tonight
The home team begin their warm-up
A first start for Branthwaite
Head to Head
Previous meeting
Sheffield United Line-up announced!
Everton Line-up announced!
We're here
We'll see you tomorrow
Wilder praises Ancelotti
Ancelotti: We want to show our best qualities
How to watch
Everton Form
Sheffield United Form
Everton Team News
Sheffield United Team News
Everton looking to end the season strongly
Have the Blades blown their European dream?
Previous Meeting
Kickoff time