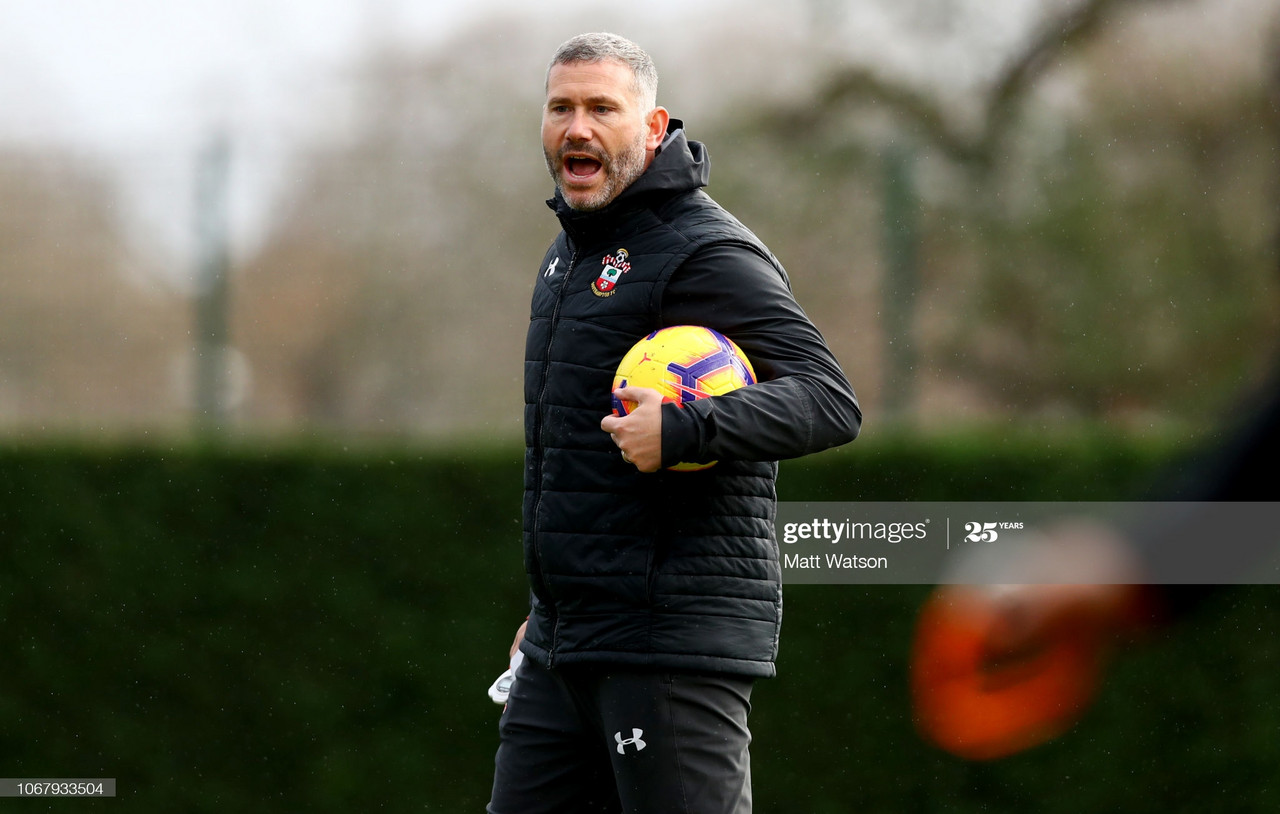 On this day 14 years ago, Kelvin Davis joined Southampton from Sunderland, and as they say, the rest is history.
Over 300 appearances later, Davis remains part of the backroom staff at St. Mary's and has even been in caretaker charge after Mark Hughes' dismissal in December 2018.
Now first-team assistant coach in Ralph Hasenhuttl's backroom team, Davis has some fond memories looking back on his playing days for the Saints.
And the popular figure has been looking back on his career with southamptonfc.com.
Best game
All things considered, it would have to be Leeds away. It's been spoken about a lot, but from a goalkeeping point of view, I probably only had three of those performances in my whole career; games, when you make, saves, keep a clean sheet and you win. We were going for promotion and it was a big game, and everything just came together for me.
Best feeling
Winning promotion from League One. There was quite a lot of pressure on us to get out of that league, so it was pure elation when promotion was sealed. A big part of why that League One experience was so good was because on and off the pitch we spent a lot of time together and a lot of the families had a connection, so it was a special time.
Best achievement
The Championship promotion. That was down to the momentum we'd built from League One, but also the way we added to the squad because the guys who came in were an instant success – not just with the ability they had, but because of the characters they were. I remember we beat Leeds at home on the opening day of the season and we never looked back. I can't remember how many times we came out of the top two, but it wasn't many.
Best teammate
Adam Lallana. Ads always played and trained in the right way – he absolutely loves football, and the things he could do with a ball at his feet were special. On top of that, he had that acceptance that he was the guy we could call upon to turn a game around. Rickie (Lambert) was the prime example of what the club speak about: potential into excellence. He scored big goals and his mentality to want to win games was there for all to see, but I think Ads just edges it.
Best manager
With the stage of my career that I was at, I would go with Poch (Mauricio Pochettino). He understood me on an emotional level and what my issues were, coming into the later years of my career. Having a manager who kept believing in me and kept wanting to drive me on was exactly what I needed at that time. He's a top coach and it's obvious for everyone to see what he's gone on to achieve.
Best thing about Southampton
The people in the club. When you come through the door, it's the first people you see every day. I'm sure other clubs are the same, but I have experienced other clubs that aren't. when you talk about the sense of a 'club' where everyone's in it together, it's something I've truly tried to encourage on a daily basis. The bottom line for me is coming to work and seeing like-minded people who just love working here and want to see us all be successful.