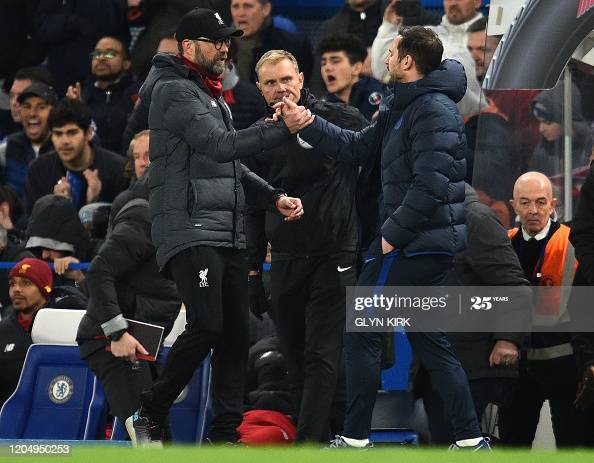 Chelsea travel to Liverpool tonight in a bid to secure themselves Champions League football for next season.
All three points would ensure a successful season for the Blues, after many doubted them to finish in the Europa League places, let alone be competing for a place in UEFA's most prestigious club competition.
Frank Lampard's side could perhaps not face a sterner test than the newly-crowned Premier League champions at their home fortress of Anfield.
Chelsea's boss knows all about crunch clashes with Liverpool having experienced so many during his time as a player.
With some recently uncharacteristic results at home to Burnley and away at Arsenal, Jurgen Klopp's men will want to prove their worth.
The Reds could be forgiven for taking their foot off the gas, but they won't want to mark their first title in 30 years by losing at home.
Tonight's fixture is set up to be as memorable as the heavyweight duels between the two over the years.
VAVEL takes a look back at the most memorable.
5. Liverpool 1-0 Chelsea, 2005
A wall of noise greeted Jose Mourinho's champions-to-be back in 2005. One of the most famous Anfield nights ended in controversy as Chelsea were unable to break through Liverpool's resolute defence backed so strongly by the voices on the Kop.
Luis Garcia's early winner - now known as the ghost goal - did not appear to have crossed the line, but it won Liverpool the tie and eventually their fifth European Cup.
The match began a fierce rivalry between the two teams who met repeatedly in Europe in the following years.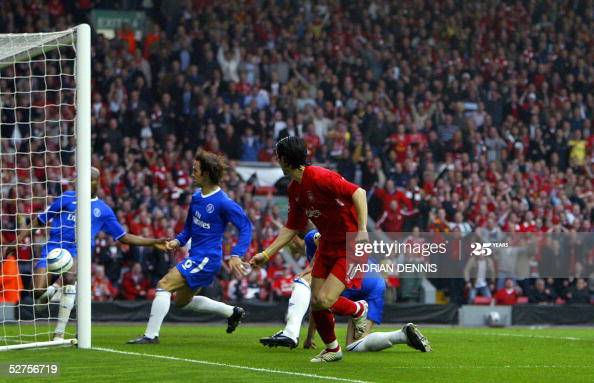 4. Chelsea 2-1 Liverpool, 2003
Ever wandered what so much of Chelsea's recent success may well have depended upon? Well, perhaps a slipping Dane could let you know.
The two teams went into the final day of the season both with a chance of qualifying for the final spot in the Champions League.
Many believe the result persuaded Roman Abramovich to buy the fashionable club on the Kings Road, rather than bitter rivals Tottenham Hotspur.
The Blues overcame Sami Hyuppia's early opener with goals from Marcel Desailly and a stunning strike from Jesper Gronkjaer in a frantic opening half an hour.
Does the Dane deserve a statue?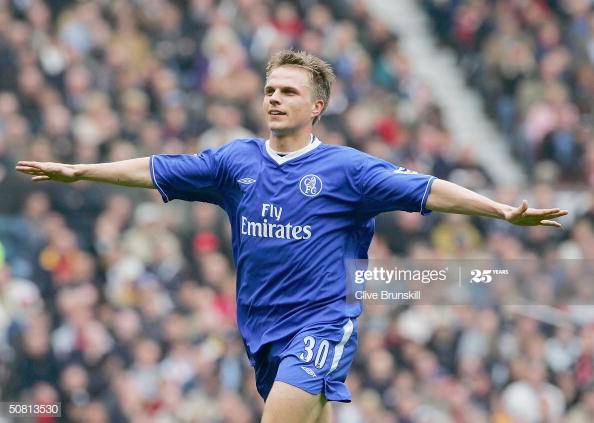 3. Chelsea 4-2 Liverpool, 1997
A number of Chelsea fans have cited this as a day they knew silverware was on the way. After 27 years without a major trophy, Chelsea's 1997 FA Cup win finally spelled success.
The fourth round tie is remembered as one of the loudest nights Stamford Bridge has ever heard, despite only 27,000 in the ground that night due to the redevelopment of the famous Shed End.
An opening salvo from Robbie Fowler and Stan Collymore stunned the Bridge, but a second half comeback from Chelsea gave them momentum all the way to the final.
Mark Hughes, Gianfranco Zola and a brace from Gianluca Vialli shocked the visitors.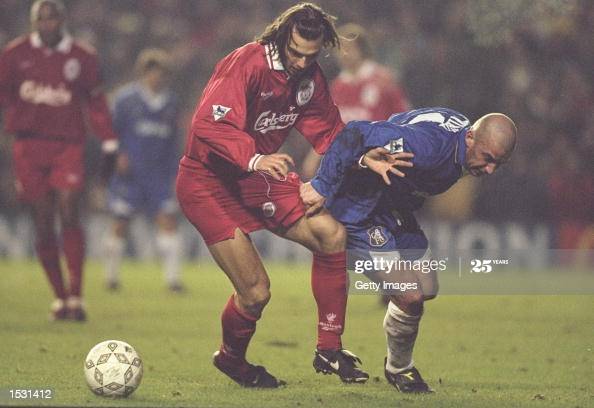 2. Chelsea 4-4 Liverpool, 2009
A number of Champions League ties between the two could have made this list, but perhaps this eight-goal thriller is the most memorable of all.
A superlative 3-1 win at Anfield brought the Blues back to London with one eye on the semi-final against Barcelona, but Europe's comeback kings would just not lie down.
A clever Fabio Aurelio free kick and a Xabi Alonso penalty meant the visitors were in touching distance at half time.
But Chelsea roared back in style, bringing the game to 3-2. Goals from Lucas Leiva and Dirk Kuyt put Liverpool within reach again, before Frank Lampard finally sealed things with his second of the game.
The pick of the goals came from Chelsea's Brazilian centre back Alex. His thumping free kick roared past Pepe Reina in to the net from 30 yards.
1. Liverpool 0-2 Chelsea, 2014
Could any other game be top of this list? It is one Chelsea fans still sing about and one Liverpool fans look back on in horror.
Brendan Rodgers' side had steamed to the top of the league and their attacking prowess was devastating all who faced them.
Step up Jose Mourinho.
The then Chelsea boss produced a typical tactical masterclass with an injury-laden squad that stifled Liverpool.
One of football's most infamous moments occurred on the stroke of half time as reds captain Steven Gerrard slipped, allowing Demba Ba through on goal.
Chelsea went on to win the match 2-0 and spoil the title party on Merseyside.