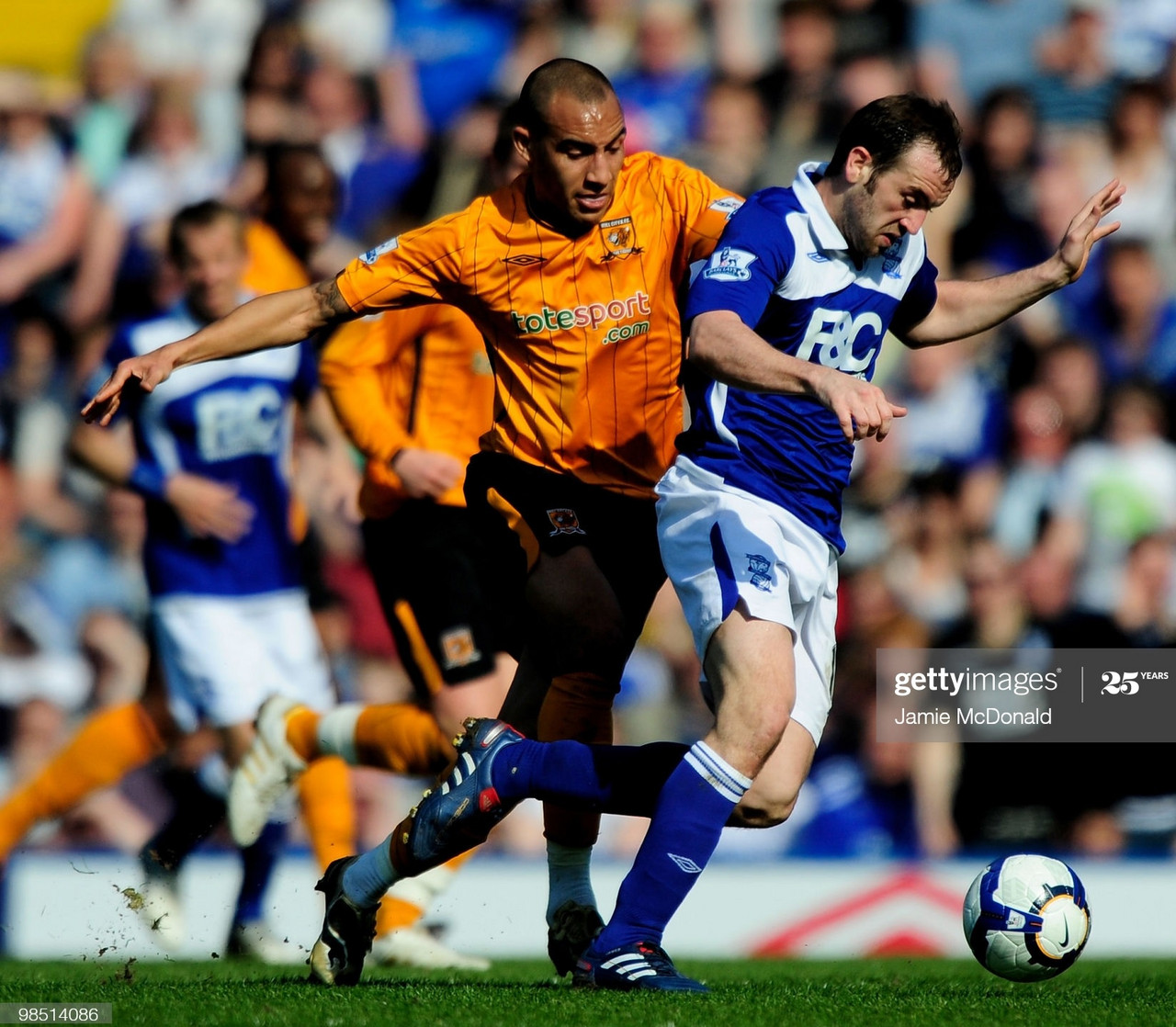 After Southend United manager Sol Campbell left his role of manager by mutual consent back at the end of June, the club are yet to announce his replacement. With League Two beckoning for the Shrimpers, they will be keen to make an appointment soon to make sure the club is ready for life in the fourth tier of English football.
However, much of the chatter in the press and social media seems to be pointing to Craig Fagan - the current U23's boss at Southend - as Campbell's permanent replacement.
One particular article appeared on the Echo News website - local to the Southend area - and current Doncaster Rovers boss Darren Moore suggested that it was a "no brainer" that Fagan should make the step up from Under 23's management up to the first team.
Fagan was a hugely popular figure in his playing days over in East Yorkshire at Hull City, a club he played for in two different spells between 2005-07 and then 2008-2011. He spoke to the Tigers Tigers Blah Blah Blah Podcast over lockdown about his ambitions of getting into management as a career, and the interview certainly showed that he has a passion for the role.
"I enjoy it", said Fagan, when asked about his current role of U23 manager back in April.
"It's the closest thing to playing. It can be infuriating at times when you've set something up - in terms of, this is how we want to play today lads - and then the ball goes over someone's foot!
"I can understand now why managers made certain decisions in the past and how they got frustrated... but I love it, honestly I do. It's really good. I'm open to learn... I don't think that I can go into a club with an attitude of "listen, I played in the Premier League... I deserve a job somewhere - no, it isn't like that.
"I'd rather just stay somewhere. There's no hiding places. I think you have to be ready. You can't be arrogant enough to think that just because you've played in a certain league or at a certain level that you're just going to go in and take the world by storm. It isn't like that."
He also shared some words of experience in the interview, suggesting that players can see anyone who is not genuine a mile off:
"Football players know when you're lying", he laughed. "If I don't believe what I'm saying, they aren't going to be believe me either... the first session you put on - if it isn't spot on, the lads will be like - 'hold on a minute, even he's not believing what he's saying here!
"It's hard getting in anywhere to coach", Fagan added. "It's hard. I played at a decent level, but - from my point of view - I didn't do enough (on the networking side) to have loads of friends in football where I can ring them up and ask, 'can you get me a job here?' I've never been like that, and I will never be like that.
"I've had to do things that I consider the right way. I did Sunday teams. I then did an Under 16's team at Southend. I then moved and did an U16 team at Hull; got moved to do the U23's at Hull. Then - which was my decision - I came away from Hull and did the U23's Manager job (at Southend). I enjoy it."
Sincere and honest words indeed from a player who always gave his all for whatever club he played for. Perhaps soon, Craig Fagan will become the Southend United manager. If that situation does arise, it would be one that many believe he would absolutely deserve.