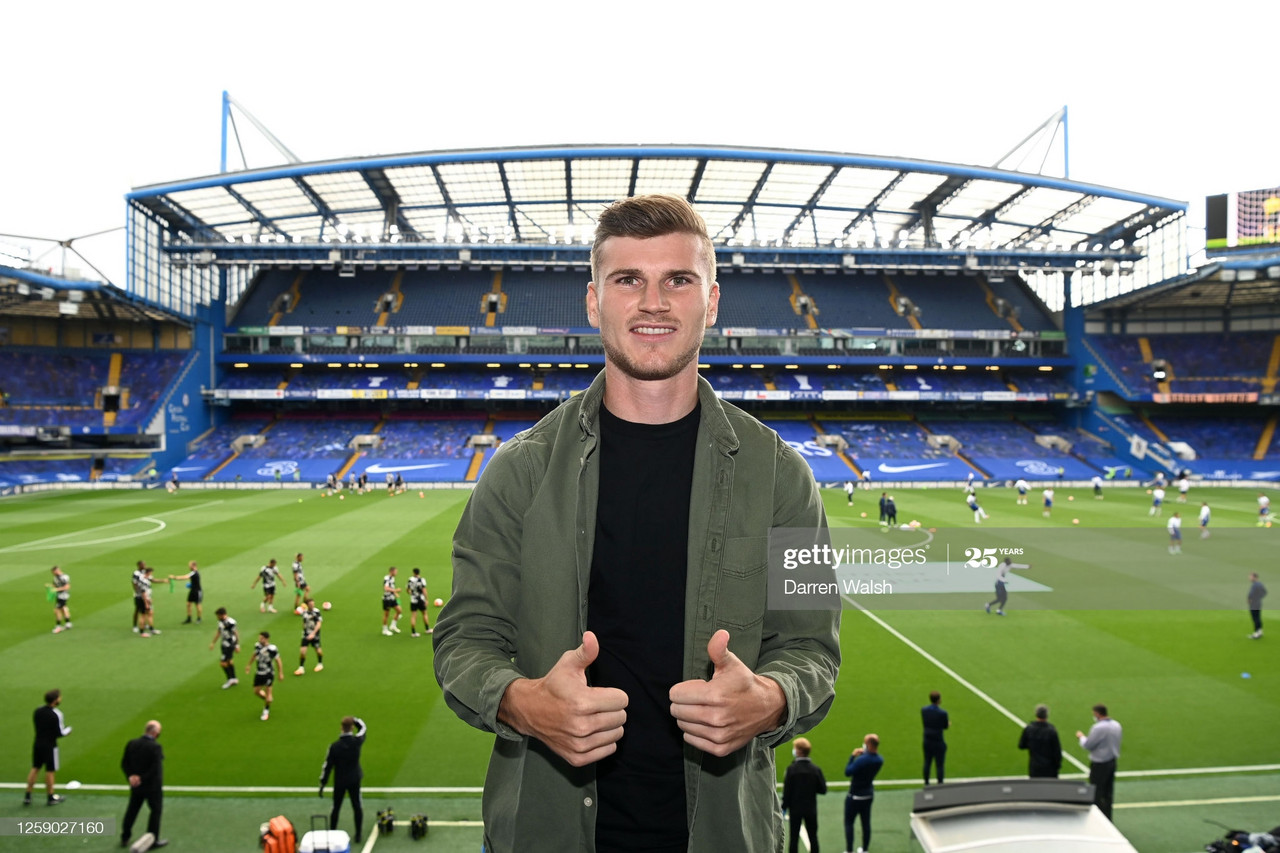 Last week former RB Leipzig striker, Timo Werner gave his first interview since swapping the Red Bull Arena for Stamford Bridge.
The 27-year-old was watching on as Frank Lampard's side secured Champions League football for next season by beating Wolverhampton Wanderers 2-0.
Werner, who has 29 caps for Germany, spoke on the influence Frank Lampard had on his decision to move to West London, adapting to the Premier League and his aims for his time with the Blues.
'He was the main point'
The German international began by making it clear how influential Chelsea boss Frank Lampard was when making his choice over where to move to this summer.

"He [Lampard] was the main point," he told Chelsea TV. "We talked a lot about things like system, like how he wants to play and sees me playing, and how the system fits to me.
"He is a really nice guy who not only told me what he wants from me as a player because he wants to help me as a guy. He knows me now a little bit better and it fits very good between us and now I am happy to be here."
'I want to be part of a new era'
Werner also spoke on how he has grown up watching Chelsea's successes over recent years with the likes of Didier Drogba and Petr Cech and spoke on how he plans to fit in with Frank Lampard's vision for the future.
"When you have a decision to go from your old club and you come to a big club like this, it was for me a dream which came true because Chelsea is a very big club," Werner explained.
"I know of the players before when they won the Champions League with Drogba, with my new manager Frank Lampard, Petr Cech as the technical advisor, it is like a little dream for me but I want to become, not a same player like them, but I want to be part of a new era here so I will play to try to give my best."
'I think it is perfect for me to play here'
In his last season with Leipzig, Werner scored 34 goals in 45 games, and the 24-year-old was adamant that he will be able to continue his deadly form and adapt quickly to the challenges of the Premier League.
"The style of the Premier League is very fast and my speciality is that I am really fast so I think it is perfect for me to play here. It is another league in another country so I can improve myself to bring it to another level, so those are the reasons I come to the Premier League and to Chelsea.

"I'll try to score as much goals as I can for Chelsea, that is the big reason why they bought me, to bring the goals I scored in Leipzig here, and maybe score more goals than there."