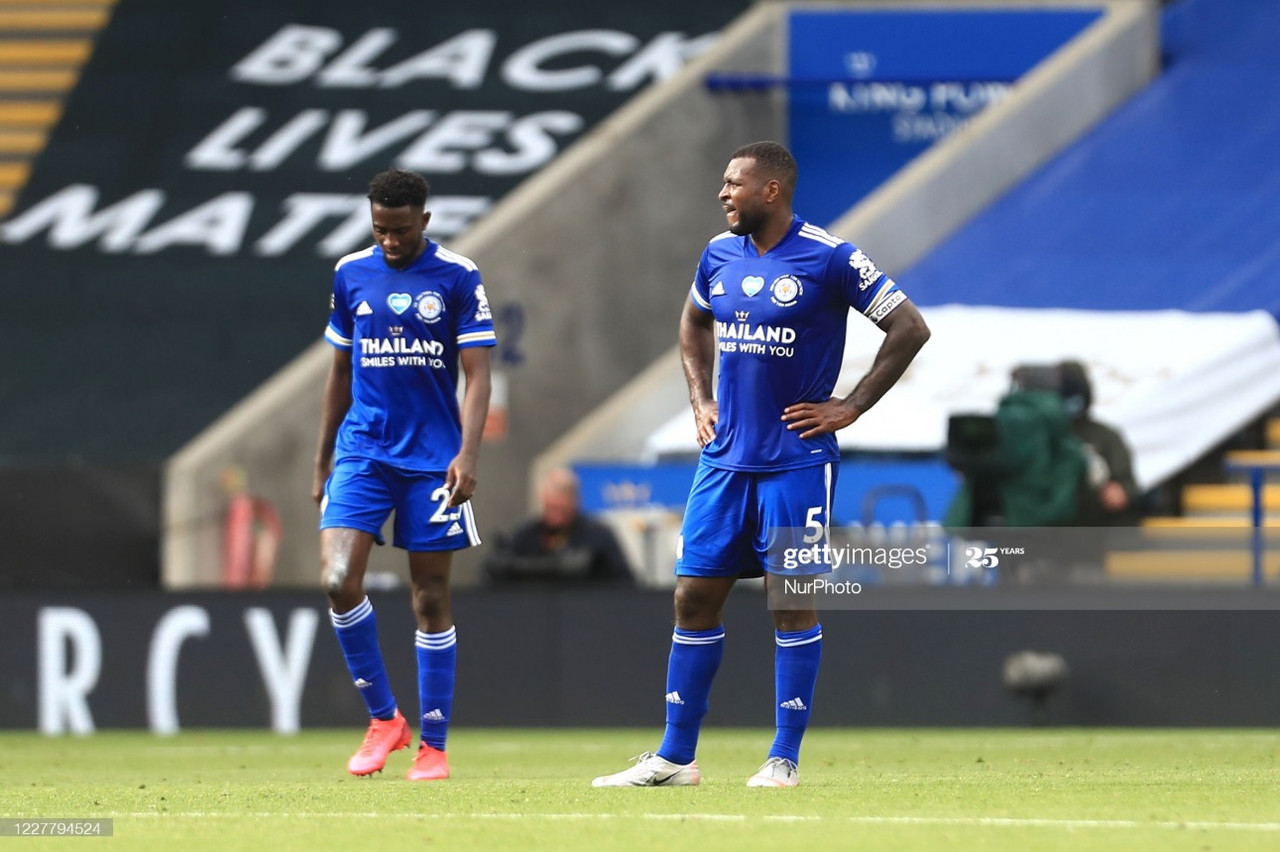 With the Premier League season now over, Leicester City will reflect on just how they let a UEFA Champions League place slip through their fingers.
Somewhat of a certainty at the turn of the year, Brendan Rodgers' Foxes let a 14-point lead slip, condemning them to UEFA Europa League football. Whilst still an admirable achievement, it could well have been so much more.
How exactly did they fall so dramatically?
Form against the lesser sides
It goes without saying that the East-Midlanders form since the restart of the Premier League had not been inspiring, with just two wins from nine matches, but their poor run extends beyond that. Since mid-December, Leicester had only managed to win six league games out of a possible 22 - certainly not Champions League form. To put that into context, that is one fewer victory that former boss Claude Puel managed in his final 22 league games at the King Power Stadium.
In a strange parallel with the Frenchman, following their sensational form earlier in the season, the Foxes then developed a difficulty of overcoming sides that they were expected to beat. Southampton, Burnley, Norwich City, Everton and Bournemouth all beat Leicester, with Brighton and Watford both earning valiant points. Whilst it would be somewhat unfair to expect the team to win every one of those matches, a far more ruthless streak would have seen them gain a Champions League position.
Not living up to underdog billing
It is not just against the so-called 'lesser' sides that Rodgers' troops have struggled though. Their lack of points against this season's top six is also extremely disappointing. Of all of the sides positioned in the top six of the table, no side took fewer points from each other than Leicester's five out of a possible 30. Their solitary victory came against a Tottenham Hotspur side that would soon be relieving Mauricio Pochettino of his duties.
In fact, in the ten games that the Foxes played against their nearest rivals, they only managed to score seven goals. That lack of a competitive edge against their direct competitors was a huge reason as to why Chelsea and Manchester United were able to usurp them to a top-four position.
Injuries take their toll
Of course, one of the big factors surrounding Leicester's fall off in form are the injuries that took hold of the squad towards the latter end of the campaign. It is well reported that the absences of James Maddison, Ben Chilwell, Ricardo Pereira and Wilfred Ndidi really impacted on the club, especially considering those four players contributed to a combined 32% of Leicester's league goals throughout the season.
Away from those raw statistics though, they are simply key players for Leicester City; Ndidi's defensive influence is key, Chilwell and Pereira are one of the most dangerous attacking fullback pairings in the Premier League and Maddison is a creative talisman in the centre of midfield. Without them, Leicester looked very under-par and nowhere near the Champions League positions that they were occupying throughout the majority of the campaign.
It is true that injuries have impacted other sides more severely but there is doubt over whether any have lost such key players.
Key players off form and no replacements
There are players at the King Power Stadium that have not suffered injuries this season, but even then, Rodgers has not been able to call on them at top form. Even Jamie Vardy, who became the oldest player to win the Premier League golden boot this campaign with 23 goals, went off the boil mid-way through the season.
Between December and February, the forward failed to score in seven matches, coinciding with Leicester only winning one match. Meanwhile, Maddison's last goal involvement in the league came way back in the 3-0 win against Newcastle United on New Year's Day. Marquee summer signing Youri Tielemans also struggled to replicate his best form since arriving on a permanent deal, only providing three assists in the league since late November.
Those names alone are key on the Leicester City teamsheet but with them off form, the Foxes do not really have any replacements who come close to the productivity of the aforementioned trio. Ayoze Perez, Kelechi Iheanacho and Dennis Praet have all been positive additions, but they are not quite to the level of Vardy, Maddison and Tielemans.
It would be fair to deduce then that a severe lack of strength in depth has cost Leicester a place in the UEFA Champions League, an aspect that Rodgers and his charges will have to rectify as they attempt to assemble another assault on Europe's top table.