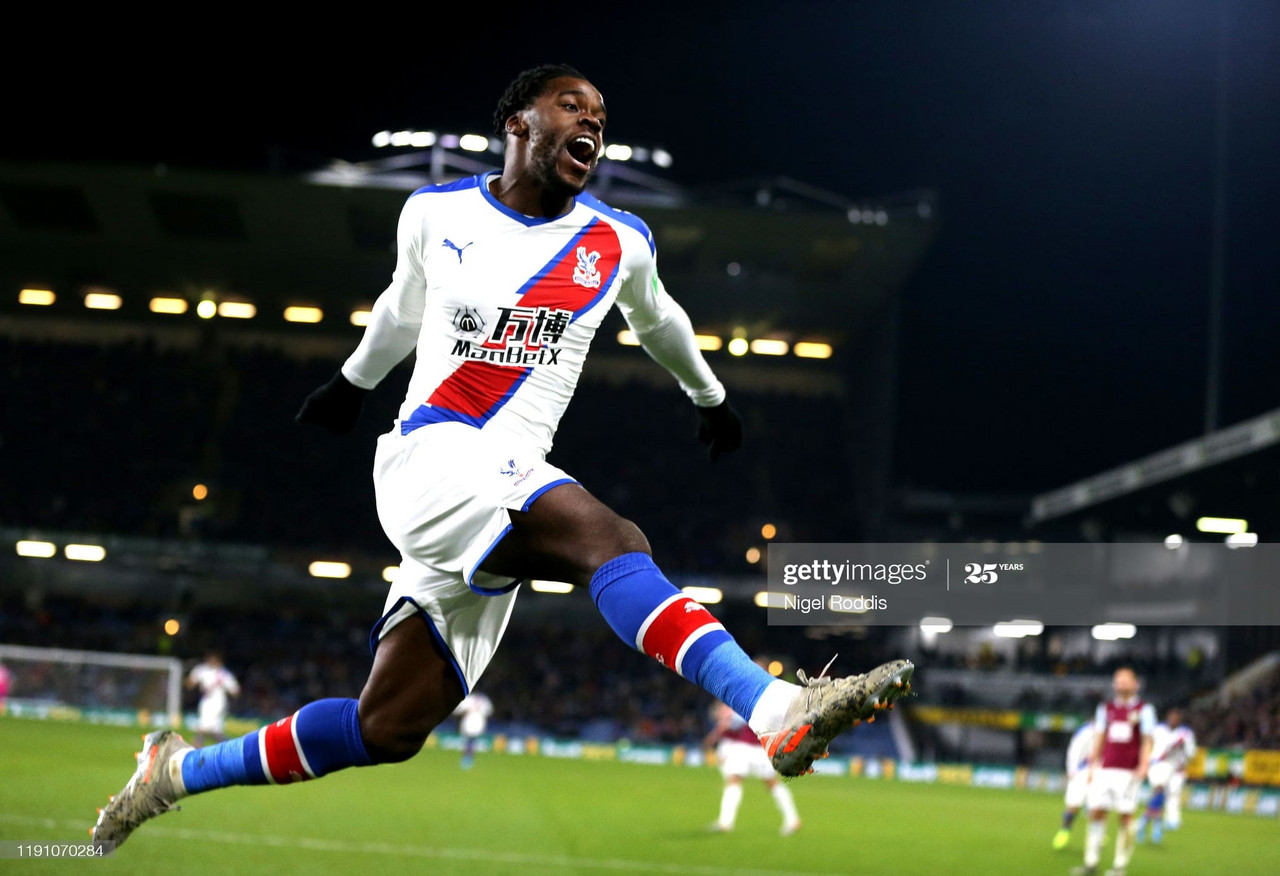 In the winter window of 2016/2017 season, then Palace boss, Sam Allardyce, was presented with a war chest in order to keep the Eagles' Premier League status intact.
Palace were in the market for a left-back, having been short in that area due to an unfortunate incident involving regular starter, Pape Souaré, who was involved in an horrific car crash only days after the summer window closed, which ruled him out for the rest of the season.
The window saw Patrick Van-Aanholt arrive from fellow strugglers, Sunderland, for around £14million, but Palace, who were in the market for squad depth, also welcomed Jeffrey Schlupp for £12million from Leicester City, fresh from his fairytale title winning season with the Foxes.
Schlupp helped secure survival for Palace, featuring in 15 of the 18 games under Allardyce, with his adaptability seeing him fill in at left-back, left-midfield and even one occasion at centre back, where Palace were torn apart 5-0 by a marauding Manchester City side.
Roy Hodgson's arrival
Schlupp's versatility has made him a key component in Roy Hodgson's Crystal Palace side, with the Ghanaian international's natural left sided talent allowing him to fill in at left-back or on the left side of midfield.
Schlupp is a player suited to Roy Hodgson's style of play. Hodgson demands that his players adhere to their defensive duties and focus on staying into the game instead of the swashbuckling football that leaves fans on the edge of their seats.
Although that style of football smothers a majority of Palace's attacking prowess and often leaves talisman, Wilfried Zaha, marked out of the game, Schlupp thrives in this format, with his excellent defensive nous and his eye for goal going forward, which was spotted by Manchester United when Schlupp was 20 years of age, having a trial period as a striker with the Red Devils, this combination makes him a player that blossoms in Hodgson's system.

Schlupp's 2018/19 season
Last season, Schlupp was thrust into a centre midfield role, with Hodgson trusting his utility man to fill the position due to his all-rounder capabilities.
Schlupp had his most prolific Premier League season in front of goal in the 2018/19 campaign - although he would only end up scoring 4 goals. In Hodgson's side, that is quite some achievement, with players having to rely on moments of magic to get themselves on the score sheet.
When Schlupp plays in the midfield trio, usually alongside James McArthur and one of Luka Milivojevic, Cheikhou Kouyaté or James McCarthy, Schlupp's passion for defending, allows for Patrick Van Aanholt to attack from the left back spot.
His link up play with Zaha and Van Aanholt makes Palace's left-hand side a potent attacking threat with serious pace.
This season
Schlupp continued his impressive run in the team and was a key player for Hodgson for the first half of the season, with Palace yet again failing to provide the squad with the much needed overhaul it has been crying out for, thus creating a greater need for Schlupp's versatility in the side.
His goal contributions for the first half of the season were invaluable in helping Palace secure their early safety from the dreaded Premier League drop zone. He supplied an historic assist for Jordan Ayew in Palace's 1-2 away win at Manchester United, their first away win in the league at Old Trafford.
The jack of all trades also showcased his driving force from the midfield area when the 27-year-old scored a last gasp winner for a 10-man Palace side, who had been defending their hearts out against Bournemouth on a cold winter's night in December, following Mamadou Sakho's red card early on in the game.
Schlupp's injury woes and his importance to the side for the future
Only four days after his heroic performance against Bournemouth, Schlupp would suffer a hip injury away to Watford that would have seen him sidelined for the rest of the year if the season had not come to a grinding halt due to the Covid-19 crisis.
Jeffrey Schlupp's return to the side showed Palace what they had been missing. Seven lifeless performances following the restart sentenced Palace to their worst run of losses under Roy Hodgson, with their usually reliable defence crumbling; they conceded 17 goals in 7 games whilst only scoring 2 in that daunting period.
When Schlupp was reinstated to the side against Wolverhampton Wanderers, he slotted back into the midfield, and although Palace fell to a 2-0 loss, Schlupp's return made Palace a side capable of going forward with force as well as seeming a more stable unit in defence.
Schlupp helped young academy graduate, Tyrick Mitchell, through the game also, with Schlupp's experience at left-back guiding Mitchell through his first Premier League start, especially when presented with the baptism of fire that Mitchell was experiencing against one of the fiercest wingers in the league, Adama Traore.
Schlupp's importance to attacking and defending makes his all-round contribution to the side invaluable and this was clear against Spurs for the final day of the season.
From a midfield position in attack, Schlupp helps Palace play a 4-2-4 formation, with his attacking aptitude suited to the left-wing position; he even got himself on the score sheet, becoming the club's third top scorer in the league for the season and helping to end Palace's rut of losses.
When defending, Schlupp converts into a left-wing-back to set Palace up to defend in a 5-3-2 formation - with Schlupp doubling-up alongside Tyrick Mitchell to offer support for the young full-back.
Schlupp has been an integral player under Hodgson. He is a player that suits Hodgson's philosophy and method of football down to a tee. Whether it be at left-back, left-wing or part of the midfield trio, Schlupp provides Hodgson's side with a plethora of options, either when going forward or when defending. Should he stay injury free, he will continue to push on next season with his Crystal Palace career.