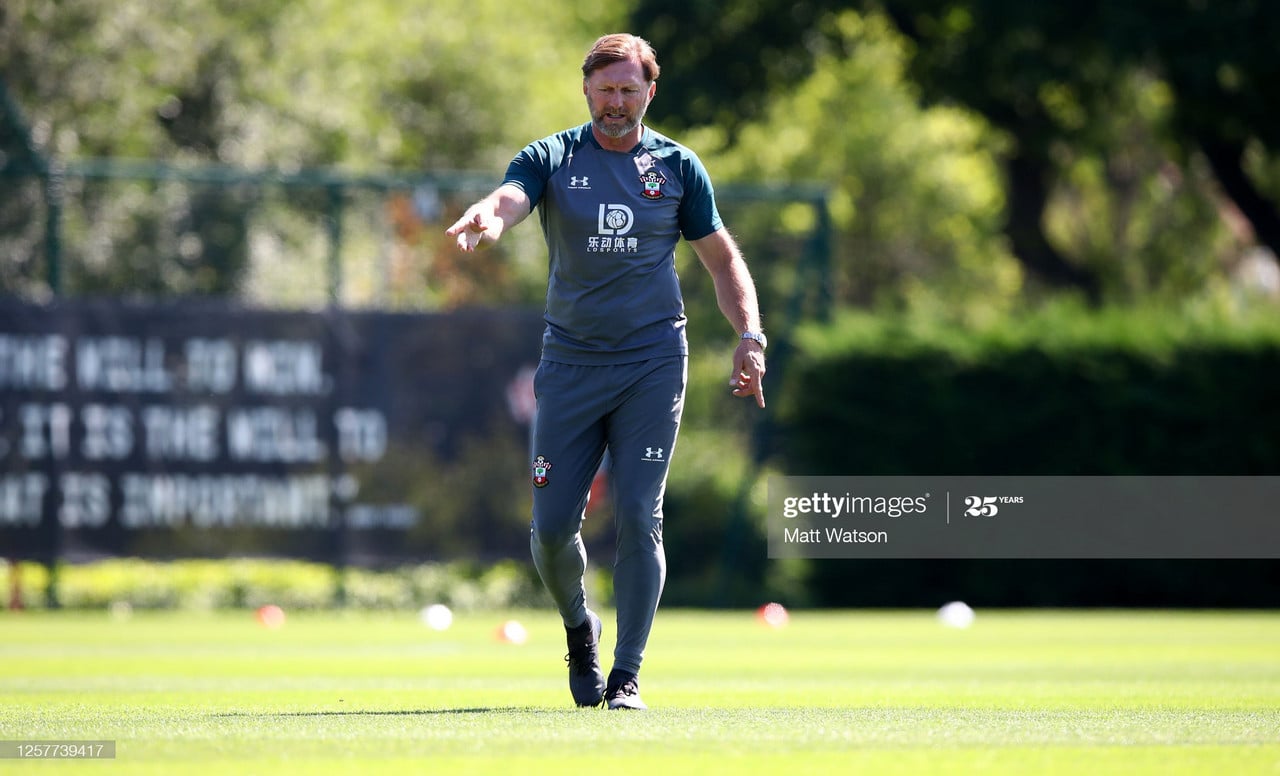 Ralph Hassenhuttl has been nominated for the Premier League manager of the month award for July.
The Southampton lead his side to a six-game unbeaten run picking up wins against Manchester City, Bournemouth and Sheffield United.
While also accumulating three draws against Manchester United, Brighton, and Everton.
Eleventh Place Finish
The brilliant run of form throughout July was enough to secure Saints with an eleventh placed finish in the table.
Picking up a great result over Manchester City to take three points, and to come away with the maximum points against Sheffield United is also a good feat following their impressive return to the top-flight.
While draws against both Manchester United and Everton will no doubt always be looked upon as a good two points to takeaway.
Competiton
Competing against the Austrian for the accolade will be Pep Guardiola, Jose Mourinho, Ole Gunnar Solskjaer, and David Moyes.
Guardiola will no doubt be the favorite with the Citizens winning six out of seven matches, of course losing to Southampton.
Mourinho and Solskjaer both picked up four wins for Tottenham and Manchester City respectively and both drew two, but Spurs played an additional game, in contrast, which they lost.
Then finally David Moyes steered West Ham away from relegation acclimating three wins, three draws,and one loss.
You can vote for who you want to win the manager of the month here.