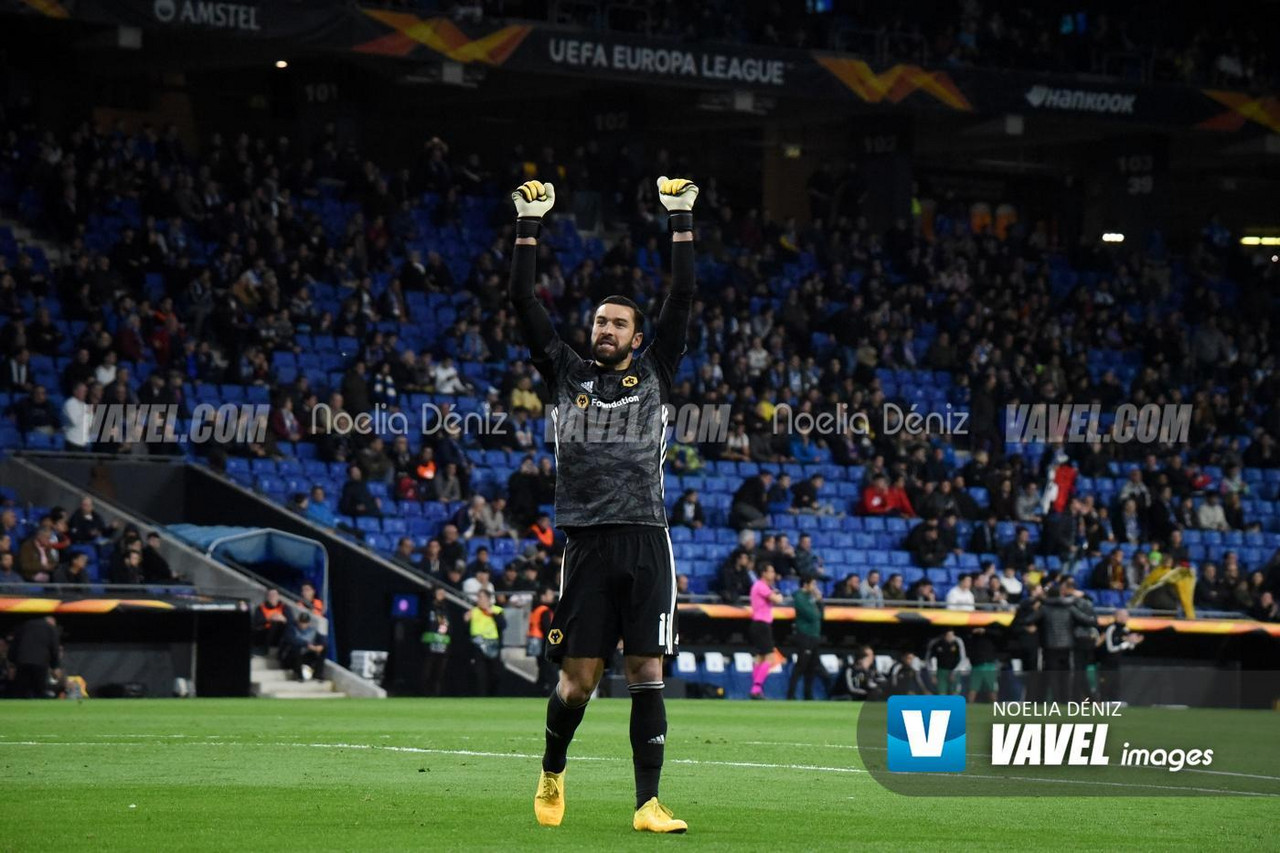 THANK YOU FOR FOLLOWING THE GAME WITH VAVEL
Post Match Analysis.
Late heartbreak for Wolves
FULL TIME: WOLVES 0 - 1 SEVILLA
How costly was that miss?!
Wolves need to push now!!
Substitution for Sevilla
Wolves 0 - 1 Sevilla.
GOALLLLL!!
It's being a LONG season...
Substitution for Sevilla.
Not long to go now...
Another substitution for Wolves.
Super Rui!!
Free Kick to Sevilla!!
Picture of the night goes to...
Wolves come close to the opener.
Change for Wolves.
Sevilla come close!
Ref has just been clattered!!
Changes are needed...
Huge save from Patricio.
Sevilla threaten.
Strong second half.
Jimenez header comes close.
Saiss picks up a yellow.
Penalty controversy...
SECOND HALF UNDERWAY
Elsewhere in the UEFA Europa League...
Wolves 0 - 0 Sevilla | HALF TIME
Men off the bench...
Stats at half time.
HALF TIME
Neves down...
He looks ready...
Sevilla piling on the pressure
Somebody get on him!!!
Joao from long range
Raul from the spot.
TWENTY MINUTES GONE...
PENALTY SAVED!!
PENALTY TO WOLVES!!
Boly could be in trouble!!
6 minutes gone...
Wolves come close.
KICK OFF
Pulling the strings...
The leader of the pack is ready!!
30 minutes to go...
A huge game.
And this is how Sevilla FC line up for the quarter-final.
Wolves line up for tonight's game.
Stadium and Kick Off time.
Welcome to Wolverhampton Wanderers vs Sevilla FC in the Quarter-Final of the UEFA Europa League.