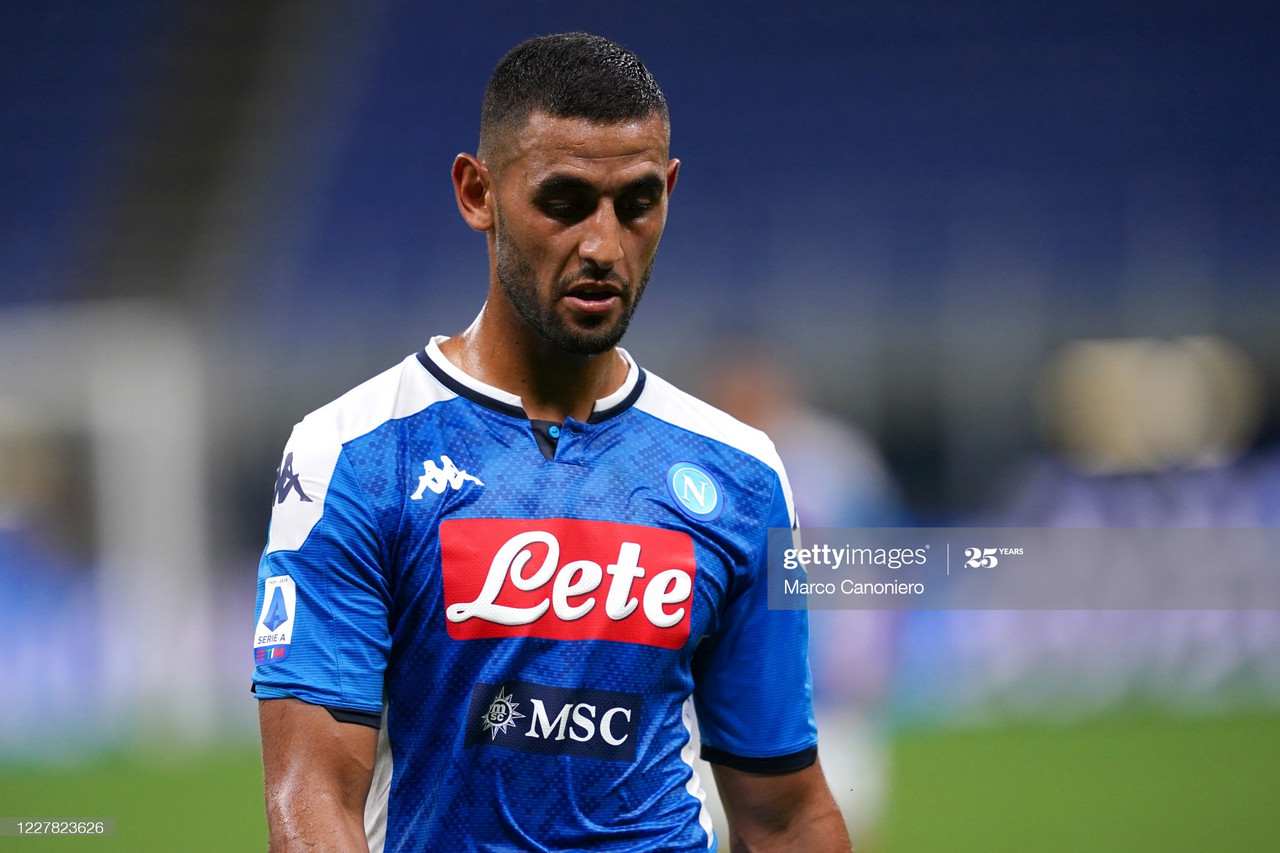 It appears regular Wolverhampton Wanderers left wing back Jonny Otto will be out of action for months, meaning that it is likely that a replacement will have to be introduced in the summer.
The Spaniard's immediate absence is following a knee injury that he suffered during Wolves 1-0 victory over Olympiacos last Thursday.
Despite having a back up option in the form of Ruben Vinagre, Nuno Espirito Santo may want to recruit someone with more experience.
The 21-year-old is yet ready for regular Premier League action, as even though he has made 33 top-flight appearances, the Portuguese defender has only started on 13 occasions.
With this in mind, Napoli left back Faouzi Ghoulam has been linked with a move to the Midlands club according to Italian News outlet Tuttosport.
Who is Ghoulam and why could he join Wolves
The Algerian is an experienced defender in the Serie A and has been with Napoli for over six years, making 135 league appearances.
Ghoulam has experience in European competitions (something that Santo is aiming to feature in on a consistent basis). The 29-year-old has made a combined 36 appearances in the Champions League and Europa League.
However, in the 2019/20 campaign he failed to regularly feature in Napoli's starting eleven as he only played nine Serie A games, - starting just three.
This was partly due to a muscle injury that kept him out of the squad from the end of October to the middle of February.
Additionally, last season, Portuguese left back Mario Rui was favoured ahead of Ghoulam, leaving him as the current back-up option at the Italian club.
It is likely that Ghoulam, who has also played on 37 occasions for his country, would be interested in a move to Wolves, a club where due to his vast experience, is likely to regularly feature.
Would the Algerian fit into Wolves style of play?
Even though he is a left back by nature, Ghoulam does look to venture forward and run in behind defences when the space does open up.
This is something that Santo tries to encourage with his wing backs, which is what both Jonny and Matt Doherty have shown to be able to do on a consistent basis.
Consequently, this is an indicator that Ghoulam would fit in and adjust well to life as a left-wing back for the Wanderers.
Furthermore, through his vast experience in Europe and on the international stage, as well as him being a natural left back, it is likely that he would be an effective defensive player. He could be a key influence when facing other sides battling for spots in the Champions League.
Additionally, if Santo decided to bring the 29-year-old to the club, it would add an increased standard of competition for Jonny when he does eventually return back to the squad from injury.
By having two high quality left-wing backs in the Wolves ranks, it would arguably increase their chances of trying to achieve Champions League football on a regular basis.