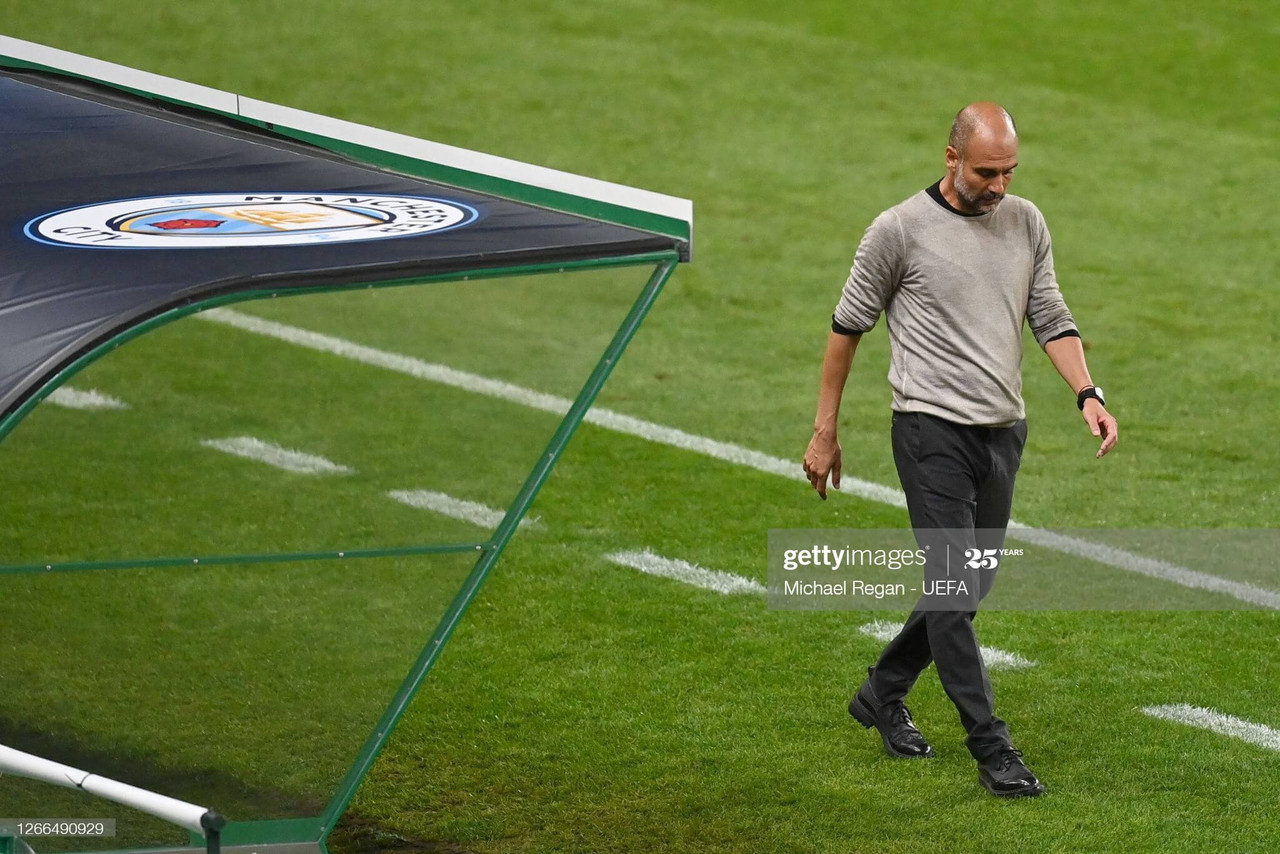 Manchester City suffered defeat in the UEFA Champions League quarter-final for the third year in a row on Saturday night as they lost 3-1 to Olympique Lyonnais.
City's loss meant that this will be the first time since 1991 that the European Cup semi-finals haven't featured an English, Spanish or Italian club.
Guardiola: 'You have to be perfect in this competition to win'
Raheem Sterling had the best opportunity to level the tie when he had a wide open net but skied the ball over the bar.
City boss, Pep Guardiola told BT how it went wrong for his side: "It is what it is, one day we will break this gap to the semi-finals. In the first 20-25 minutes we struggled to find space to attack them freely.
"I had the feeling we were better but you have to be perfect in this competition to the win the game and we weren't.
"I don't want to talk about the circumstances [VAR decision], it looks like I'm finding excuses, we are out," Guardiola said. "We did a lot of good things but it was not enough."
Unfortunately for Pep, statistics do not win matches
Despite dominating in possession (as City always do) - Guardiola's side could not progress to the semi-final.
In his post-match press conference, Pep insisted his side will be back next year to 'break the quarter-finals: "In the second half, we were good but not good enough. It is what it is, maybe one day we will break the quarter-finals. We are going to try in the future.
"After the locker room, we will talk in the hotel. The statistics show we were good.
"We were so comfortable, in this competition tactics are not the most important," Guardiola said. "They are incredibly fast up front, we are not so quick with central defenders. We make one or two mistakes, the same as last season against Tottenham."
No matter how painful the defeat was for Guardiola, he congratulated the French side: "They are an extraordinary team, so congratulations to them."
"After the break, we will recover and restart again. I am determined to break the quarter-finals with these guys. They deserve to go through but life is how you stand up again.
"Now it's time for the players to take a break, next season will be so demanding but now is not the time to think about this," said Guardiola.