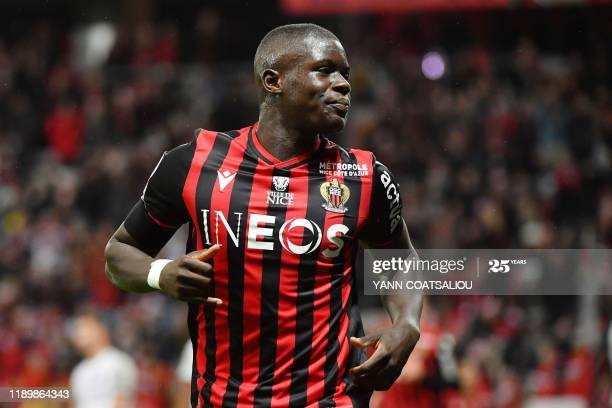 Throughout this abysmal year, there have been three words that have got football fans of their feet and screaming in sheer ecstasy.
Can you guess what those three words are? You've probably guessed it it's, Fabrizio Romano's "here we go."
Chelsea's habit last season was conceding too many goals. Frank Lampard is actively in the market for a centre-back. With Thiago Silva potentially inbound, is Frank Lampard keen on signing another central defender?
The answer is yes. According to Fabrizio Romano,
"Chelsea are in talks also today with Malang Sarr agent to decide soon if signing him as a free agent."
In recent years, Sarr has established himself as one of France's hottest prospects, and it's no surprise that the top clubs are desperate for his signature.
With all this talk of the Blues looking to bring the centre-back to Stamford Bridge, who is Malang Sarr?
Born and raised in Nice, Sarr joined the local side at the age of six. Malang then spent the next 12 years or so plying his trade with the youth set-up at Nice.
After some impressive performances for Nice's youth team, Sarr was handed his first-team debut at the age of 17. That was in a Ligue 1 game with Rennes back in 2016.
On that day, not only did Sarr make his debut, but he also scored the winner in the 60th minute. He became the second-youngest player to ever score on debut in Ligue 1.
It's fair to say that debuts don't get much better than that. In November of that year, three months after making his debut, Sarr signed a professional contract with the club.
In what was an impressive breakthrough season for Sarr, the defender continued to impress and is now one to watch in the near future.
A tactical insight into Malang Sarr...
Sarr tends to operate well in a back three but is also capable of playing in a defensive four. Nice tend to be calm and patient when in possession. When playing out from the back, Sarr is at the heart of their transitional play from the defence to the attack.
It's a must that Nice's central defenders can play at the back as well as defend as a high line.
The Frenchman is not afraid of a tackle, winning 50% of his duels. As well as his presence as the back, his ability on the ball is one to keep an eye on. With Sarr predominately left-footed, he'd be a great addition to Chelsea's backline. In the footballing world right now, how many quality left-footed centre-backs are there?
Sarr, at times, loves to step out of the defensive line and apply pressure to his opposing attackers. His athleticism and his mobility allow him to successfully do that and not get caught out.
Overall, Sarr possesses many abilities that you expect from a modern-day centre-back. He is prone to a mistake or two, but he's only human. There's talk of Sarr being loaned out immediately should Chelsea get the deal done.
It would make sense for Sarr to get more experience under his belt, rid of any constant mistakes, and come to Chelsea a better player. There is no doubt that the talent is there and if the deal goes through, the Blues have a real prospect on their hands.