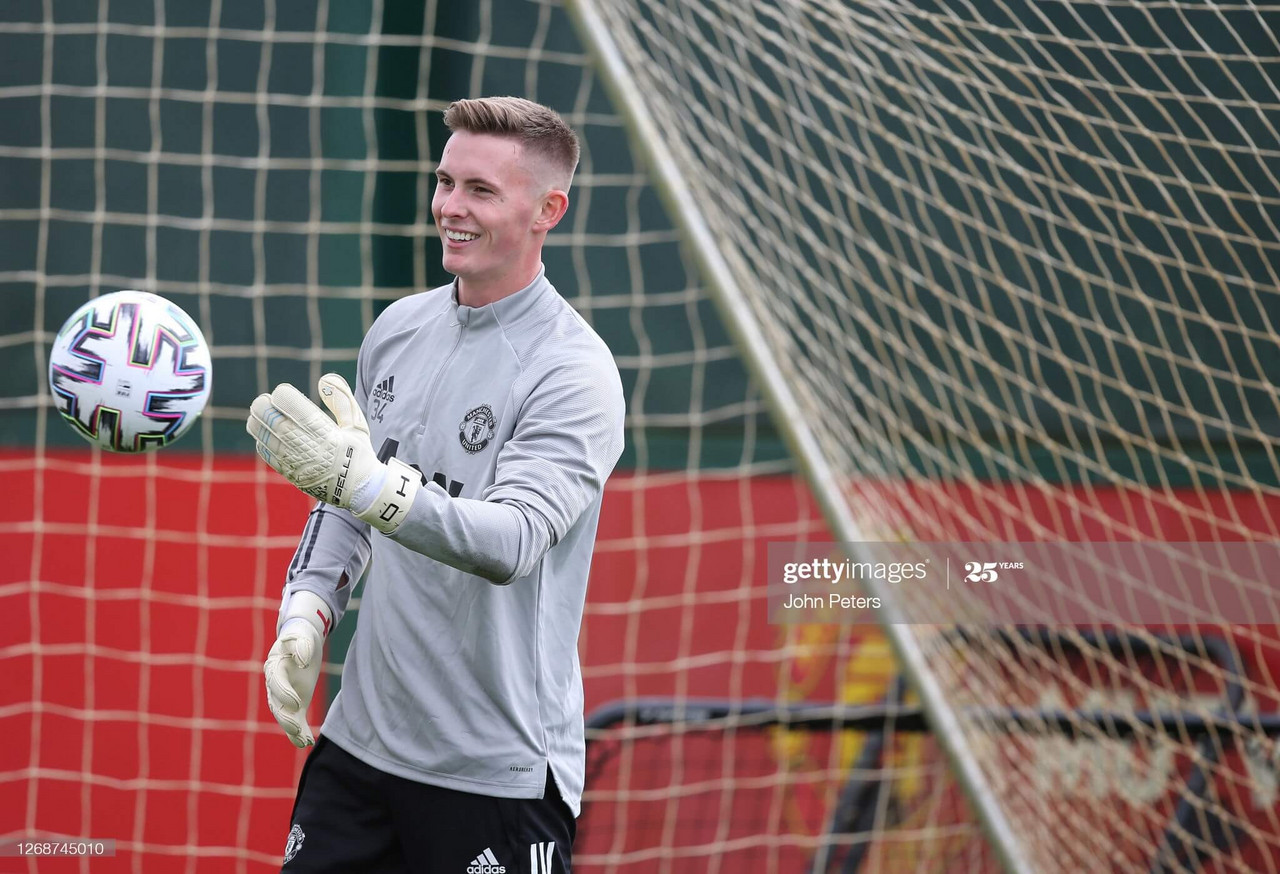 The goalkeeper of a modern team is the last line of defence and the first line of attack. In the Premier League, where the spotlight shines brighter than in most other leagues, there is little room for error. Even more so if the club in question is Manchester United, the record winners of England's top flight.
It is the question surrounding goalkeepers that will have nagged at Ole Gunnar Solskjaer, the United manager, during the brief summer break. Really, it is quite simple: does he stick, or does he twist?
On the one hand, Solskjaer has got a goalkeeper of vast experience. David De Gea has been United's first choice goalkeeper since joining from Atletico Madrid in 2011. After a shaky start he established himself as a world class goalkeeper, splendid with his reflexes and Spain's No 1. But there is no doubt that during the past few seasons the Spaniard's form has slipped in that he has cost his team more goals and more points than he once did and more than what is expected of a goalkeeper for such a club.
This is where the 23-year-old Dean Henderson comes in; he has just signed a new contract with the club he has been with for his entire professional career. After two impressive seasons out on loan with Sheffield United - one in the Championship and one in the Premier League - he is back at United and desperate to fight for the No 1 jersey.
Henderson is full of promise
Some may say that this is a case of either looking to the future and being ruthless with the decision, or remaining loyal to a goalkeeper that has given so much for the club. Solskjaer has stood by De Gea despite the gaffs that cost United a place in last season's FA Cup final and made tougher work of their qualification for the Champions League via a top-four place.
At face value the trajectories of both keepers are clear: one is on the up having earned a first call-up to the England senior squad last October and is back with them for the round of fixtures this weekend, whilst the other has become less dependable and more of a liability in the past 18 months. There is rightly a discussion as to who should start the season as United's first choice goalkeeper.
Henderson kept 13 clean sheets in 36 league games last season, which is impressive especially given that it was his first experience of Premier League football. With a save percentage of 75 per cent and goals conceded per game at 0.9, the statistics certainly back up Henderson's claim to becoming an established Premier League keeper for years to come.
However, it must be remembered that Henderson was positioned behind a well-organised defence at Sheffield United which can skew how a goalkeeper is perceived. The settled back-five that Chris Wilder deployed gave away few high-quality chances and thus there were relatively fewer saves for Henderson to make and consequently fewer goals to be conceded.
Having said that, Sheffield United's Expected Goals Against (xGA) rate was 52.04, which is to say that given the quality of chances they allowed the opposition they would have been expected to concede that amount of goals, whereas they actually only conceded 39. That differential of 13.04 was the highest in the league last season and speaks favourably of Henderson's work in goal.
De Gea's place is in question
For De Gea, who also kept 13 clean sheets in the last league campaign, his team conceded marginally more goals than was expected given the quality of chances. It tells a story of a goalkeeper being solid if not spectacular. At 29-years-old there is still more to come from De Gea and it is widely regarded that keepers improve with age but there have been signs that the costly mistakes that have crept into his game will not help United continue their period of development and progression under Solskjaer.
Should Henderson be given the starting berth by the United manager when they kick-off their season against Crystal Palace on September 19, a week later than the rest given their exertions in the Europa League in August, then the demands of him will differ to those when he played across the Pennines. He would need to help to create attacks as well as stop them, something that he didn't do so much with Sheffield United due to the style of play that Wilder implemented. His pass completion was 70 per cent which is not as good as De Gea's 81 per cent.
The pressures of being a United goalkeeper can also weigh heavily. But from seeing Henderson up close in recent seasons, there is no question of his confidence in his own abilities. He appears to be ready for the next step in his career but whether that is as a United starter is yet to be seen.
De Gea's place in United's first team has never been in so much doubt. Solskjaer is a loyal manager and in many respects it is hard to see him discarding De Gea at the start of next season without giving him another chance. There are former players, such as Gary Neville, who have urged United to stick with De Gea for a little while longer whilst Henderson finds his feet at a club the size of United. But, then again, if you have a goalkeeper for the future, why not try him out now - especially one as promising as Henderson?