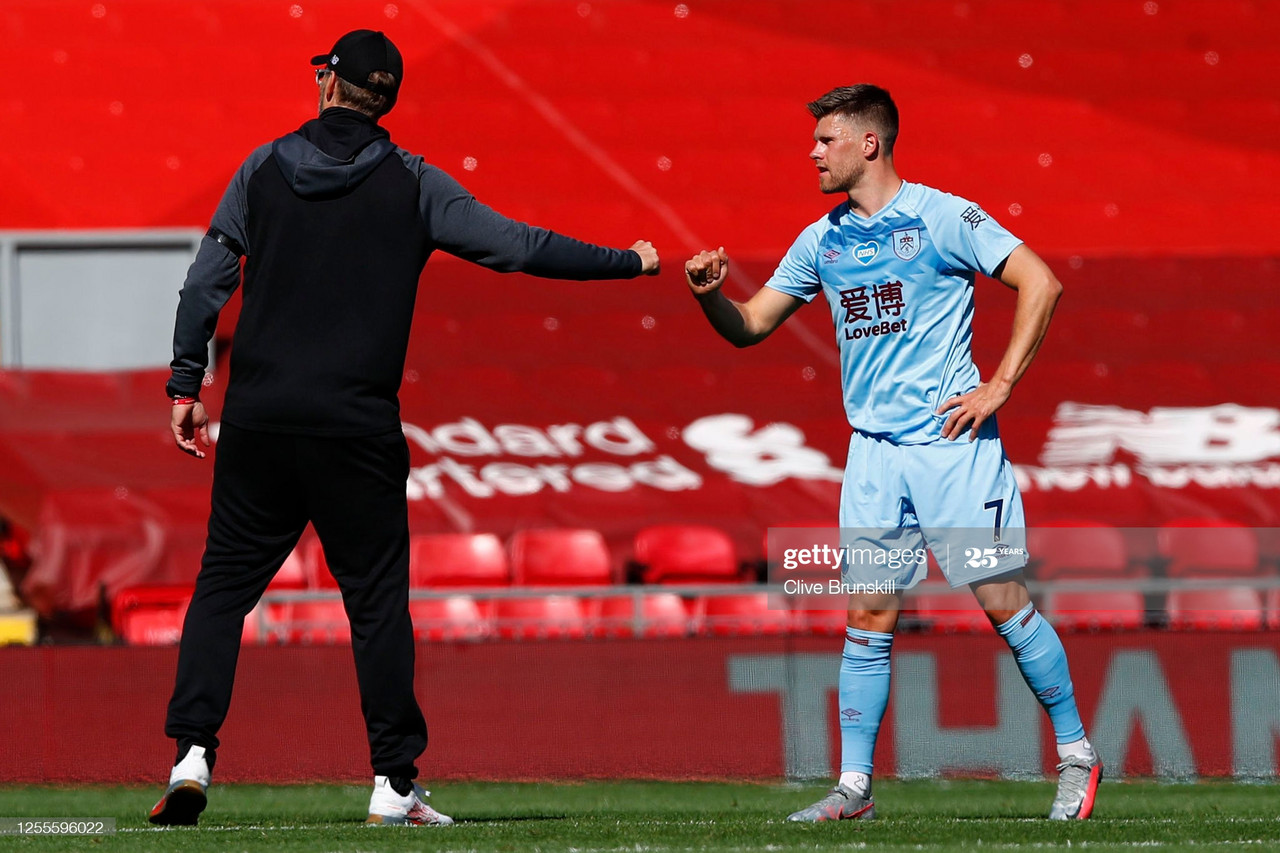 The Iceland midfielder only managed 12 appearances in the disrupted season, scoring once and recording one assist in that time.
Two hamstring injuries and a groin complaint kept Gudmundsson out of Burnley's squad before the Coronavirus pandemic caused football to stop.
Then a new calf injury in training in May caused him to miss four of the nine games after the restart.
But, after choosing to miss his country's recent Nations League fixtures, the winger is looking back to his full fitness with two goals in three pre-season games so far.
After finding the net against Tranmere Rovers, Gudmundsson chipped home in the 47th minute against Hearts of Midlothian on Saturday.
The Clarets are yet to make a marquee signing in the transfer window, but a fully fit Gudmundsson would be welcomed like a new arrival at Turf Moor.
After missing so much action last term, Burnley's all time Premier League assist leader has a lot to do to prove his worth to the Clarets faithful.
Being able to play on the wing or in a central role, the Icelandic playmaker will be looked for to make key passes and create chances for the forward players.
His set piece quality will also be utilised alongside Ashley Westwood to add some variety to an area that Burnley have a great deal of success with.
With Dwight McNeil one side, Gudmundsson off the other wing would cause some headaches for opposition defences, especially with both players possessing the ability to play on both sides.
But it's not just his attacking ability that Sean Dyche has missed from his starting 11.
Gudmundsson plays a big part in the defensive effort, tirelessly pressing the opposition backlines and tracking the runs of full backs.
Gudmundsson is hoping that his injury hell is over and he can play a major role in the coming season for the East Lancashire side.
Telling the club's official website last week, Gudmundsson said he was "working his way back to fitness" after spending some time in his home country this summer.
"I went to Iceland and it's been a long time since I saw my family and friends, so it was good to turn off for a bit.
"But now it's back to work.
"I'm just looking to the future and I can see a bright future," Gudmundsson said.
When does the season start
Gudmundsson will hope to be involved in the season opener, away at Leicester City on the 20th of September.
The game has been chosen to air on BBC Sport for a 7pm kickoff.