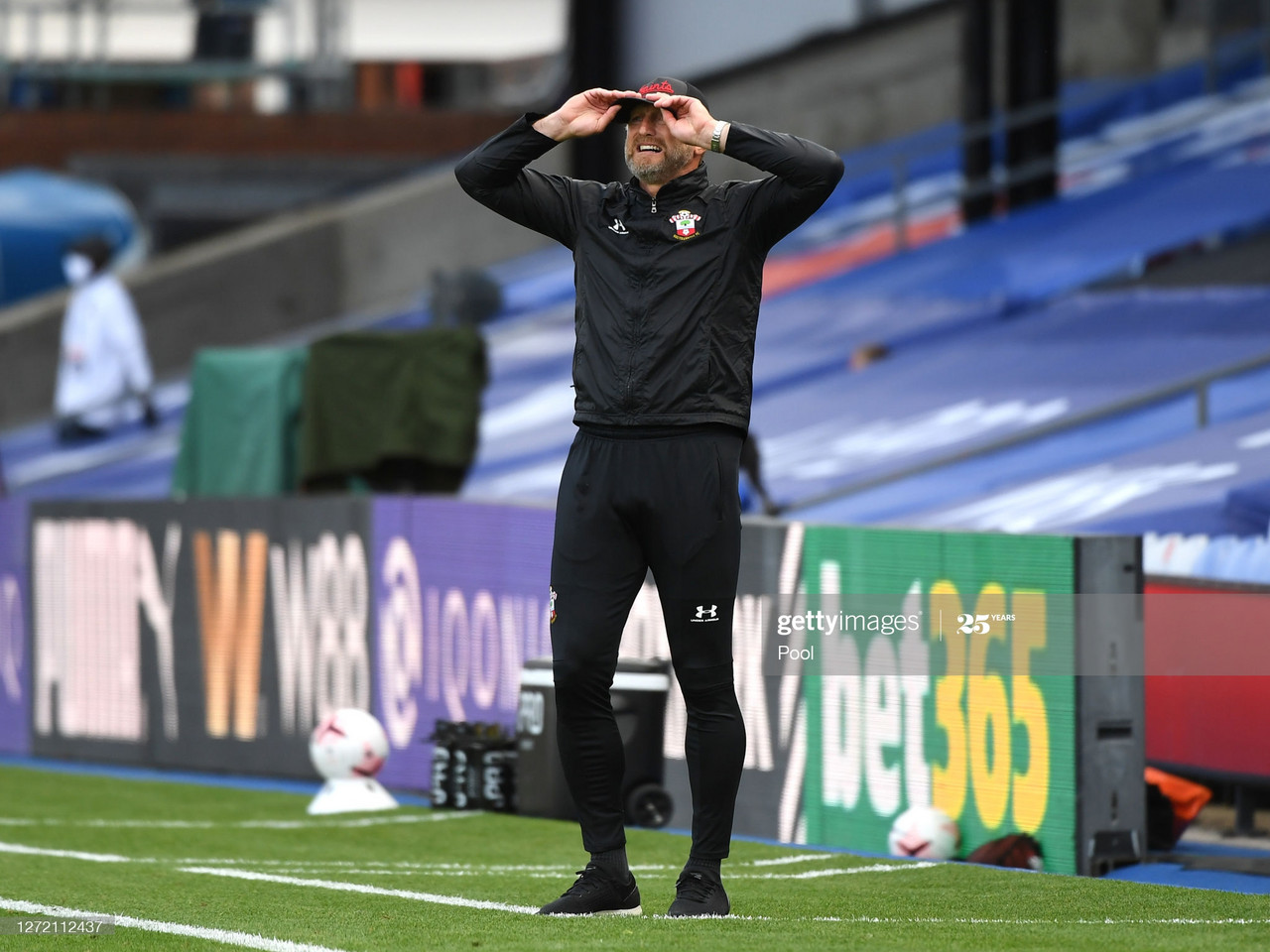 Southampton began the new season with an opening day defeat away to Crystal Palace in a game that lacked any real rhythm. Wilfried Zaha's first half goal proved to be the difference with Vicente Guaita making some crucial saves in the second half. Dissecting Saints' display, Ralph Hasenhüttl told BBC Sport: "When you don't score, you don't deserve to get something. We had some chances yes, a little more than the opponent I think, but the goalkeeper made a few saves."
"It was in the end, not good enough."
Ralph was also quoted in The Daily Echo afterwards: "It was definitely not the easiest game today. We had a good start and then the first chance we concede a goal. After this it was tough.
"In the first half it was definitely not our best game because we were too slow, had a lot of possession, 70 per cent, a lot of passes but not really stressing the opponent."
Ralph also added that the limited pre-season was a contributing factor in the performance: "When you have four weeks and for two of these four weeks the players are gone and then some are coming back injured, you have to go to the first game with two days preparing for this game, it is definitely not a perfect pre-season.
"The opponent had it a little bit easier because they had all their players here. I think they had one or two that were gone.
"But I don't want to search for excuses. We haven't been good enough today and we all know we can do it better and I can guarantee we will do it better in the next weeks."
Saints now face championship side Brentford on Wednesday in a Carabao Cup second round tie (19:45), where they'll be hoping to improve their performance from today.