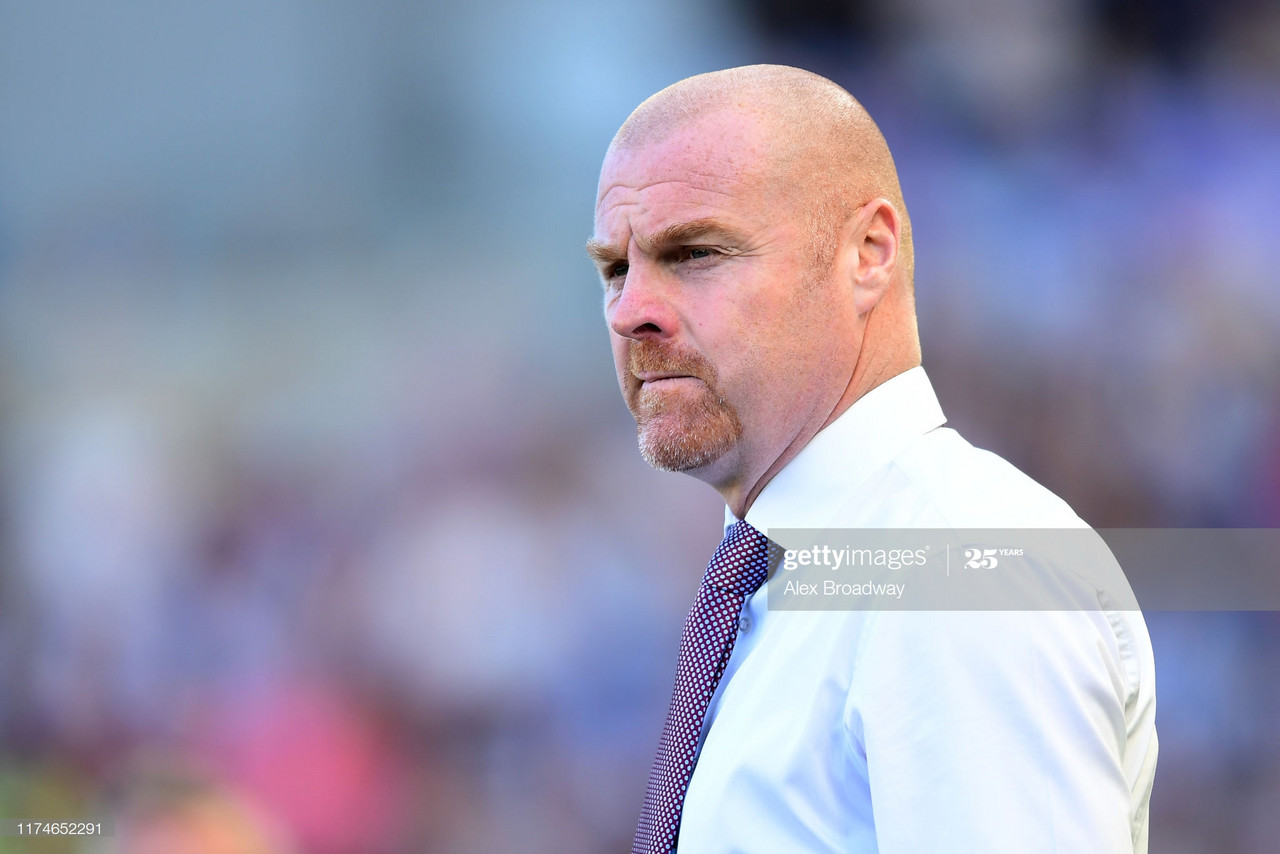 A lack of recruitment, differing opinions from the chairman and the manager, it's that time of year again at Burnley Football Club.
The summer transfer window to Burnley is what Christmas is to Scrooge: a rather annoying occasion. On 25 December, Mike Garlick sits in his office and curses the children opening their flashy new toys. "In my day, we were happy playing with cardboard boxes," he mutters to a disgruntled Sean Dyche.
Tensions were at boiling point at the beginning of the season's restart but temperatures appear to have cooled since then. Dyche has been quietly boosting his squad's fitness ahead of the 2020-21 campaign and is preparing to kick-off the new season against Sheffield United in the Carabao Cup. Nonetheless, the Burnley manager was honest about the club's struggles on the transfer front.
"It is the challenge. The group needs reinforcements," claimed Dyche, as reported by Andy Jones of The Athletic.
"We are looking but it is not an easy situation. The challenge is getting harder each season."
It is all very familiar. The Clarets have been in the Premier League since 2016 but they still operate with a strict financial plan. There is a reluctance to make any significant next steps.
To be fair, this current transfer window is taking place amid a recession that is hitting the footballing world hard. Everything in football is a little uncertain at this moment in time and, as a result, one can be a little more forgiving towards the Burnley board.
Dyche to Crystal Palace is more than just mere speculation. The dots do align quite perfectly.
Crystal clear?
Roy Hodgson is 73-years-old and is entering the final year of his contract at Selhurst Park. The former England manager has done a good job with the Eagles but he is unlikely to extend his contract beyond the current campaign. Dyche offers a very understandable next chapter for chairman Steve Parish.
Palace made a horrendous mistake when they appointed Frank de Boer to replace Sam Allardyce. Allardyce, like Hodgson, played direct football with a rigid structure that was tough to penetrate. De Boer wanted to play out from the back and dominate the possession in matches. It was always destined to fail.
The Eagles won't make the same mistake again when they search for Hodgson's successor. The appointment of de Boer illustrated that there is a clamber for expansive football but the reality is that it cannot arrive overnight. Dyche is certainly closer to Hodgson in his style of football but, at 49, he is not a manager who is necessarily as stuck in his ways. The hope would be that he breathes fresh impetus into an exciting squad of players.
Similarly, Dyche could see the club in this way. Palace have more potential than Burnley. While the Londoners are still quite prudent spenders, the £28-million outlay on Christian Benteke and the more recent £20-million acquisition of Eberechi Eze shows that they can dig into their pockets when necessary.
It is groundhog day at Turf Moor. The club and manager are at a crossroads in terms of what they want for the future; that outlook is unlikely to change. The reality is that Dyche will be open to a new challenge if he is unable to progress at his current place of work.
That change is far from imminent, however, and Dyche will be happy with familiarity in these unfamiliar times. But it could well be that we are entering the final chapter of his tenure in East Lancashire.