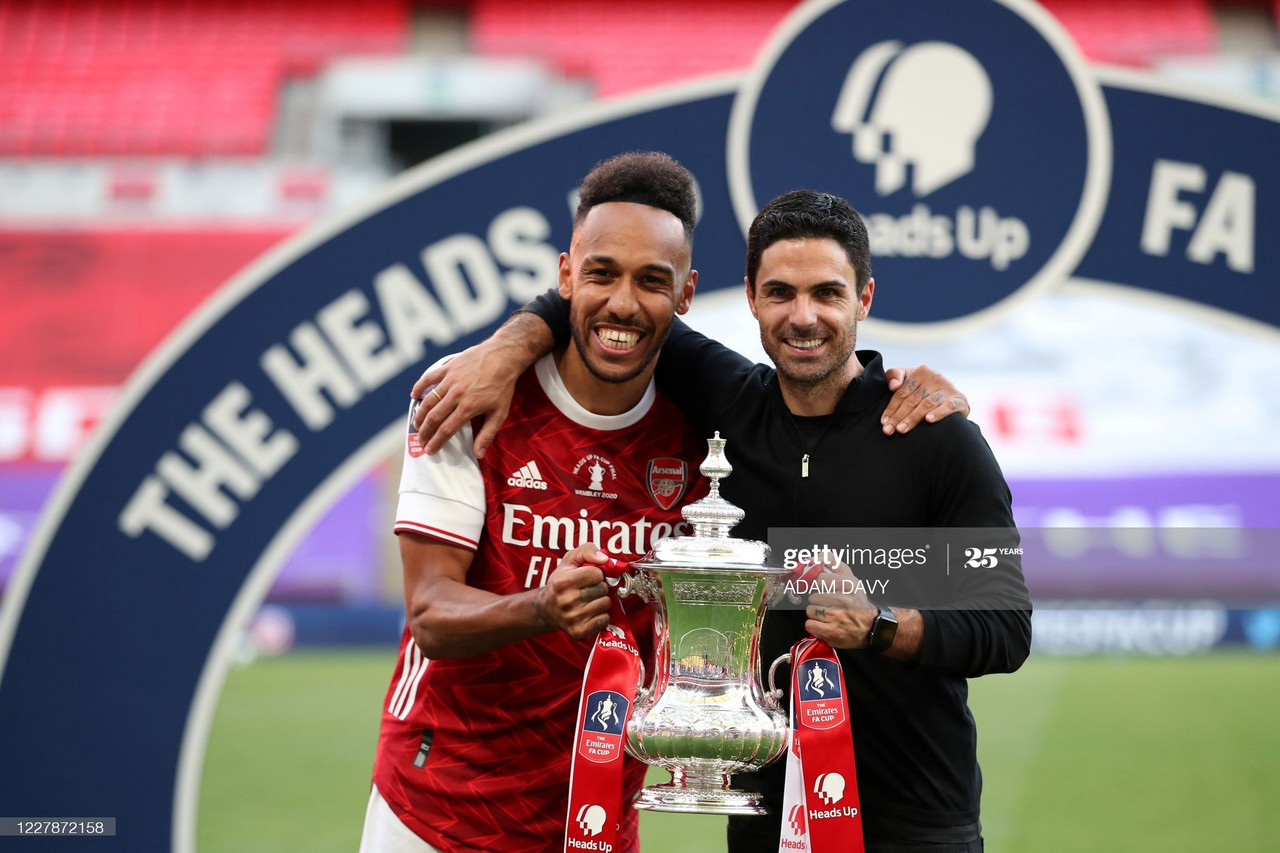 Pierre-Emerick Aubameyang sat down with Ian Wright as he spoke about the impact that coach Mikel Arteta had on him signing a new deal with the club.
The Gabonese striker said he was "mulling" over his future for the best part of a year but the conversation with Arteta was the catalyst to stay.

"I had a chat with Mikel, that I think he gave me something very clear about the idea of the future of the club and about me," Auba told Ian Wright in an exclusive interview on the Arsenal website.
Aubameyang was rumoured to have had offers from the likes of Barcelona, with his previous contract expiring come the end of the season but the forward wanted to have a "legacy" with the Gunners.
Arteta more than a manager

"He was straight and honest, and that's what I like because we are always honest. He said, 'Okay, you can maybe leave. I don't know what your mind is [thinking] right now, but you can leave and go for trophies at other clubs or you can stay here and have a legacy. This, for me, was the keyword".
"We had a chat when we were in lockdown," Auba added. "He called me. Normally we have to speak about a game. He called me and said, 'Forget about it.' I had prepared maybe two pages and he said, 'Yeah, forget about it. Let's talk about real things.'
The forward praised the Arsenal boss for his passion and also said that he is somebody you can trust.
"He said, 'I want to be honest with you, how do you feel?' And I was like, 'I have to say the truth, I feel very good.' It was maybe two months, or three months that he was here and the training, you can feel the passion.
Aubameyang wants a legacy
"You can feel everything from this guy. He is so good, he's the kind of guy who you can trust in him."
If Arteta wasn't in charge of the club currently, the Arsenal fans could well have been looking at a completely different side going into this season, Aubameyang may well have departed and others may have followed suit.
The likes of Dani Ceballos may not have returned on loan from Real Madrid and Gabriel Magalhaes may well have gone elsewhere.
Arteta has been influential since joining Arsenal and attracting players and keeping the best around has proven that so far, all that is left for the Gunners now is to push on and get back to challenging for a regular top four position.