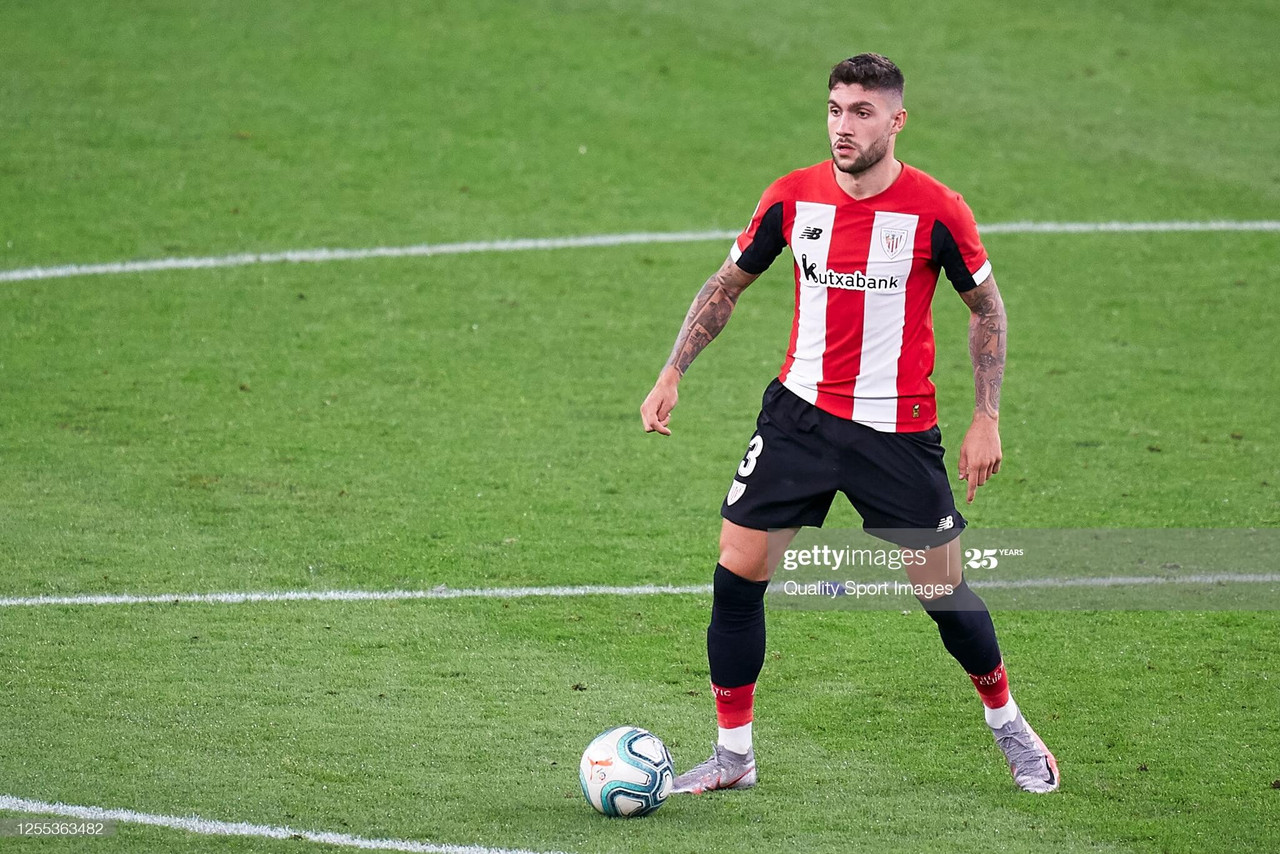 Wolves target Unai Nunez has revealed that he would like to go out on loan from Athletic Bilbao, according to the Birmingham Mail.
The 23-year-old, who began his senior career at Bilbao, only started 16 La Liga games last campaign and is only considered the third choice behind Inigo Martinez and Yaray Alvares in the pecking order for centre back.
Nunez has expressed that he wants a loan move in order to not only develop as a player but to also prove that he is worthy of regular starting position for the La Liga side.
Additionally, a move could enhance his chances of featuring on a more consistent basis for the Spain national side.
He made his first appearance for Spain in August 2019 after coming on as a substitute in a UEFA European Championship Qualifier against the Faroe Islands.
However, after being left out of Luis Enrique's squad for their recent Nations League encounters against Germany and Ukraine, it is evident that Nunez feels that a loan move elsewhere will hugely help him to contend for a spot in the Spanish National side once again.
"I want to grow as a footballer"
When speaking to AS, Nunez said: "At 23 years old, what I need is to play many games, many minutes, to continue progressing as a player and achieve my best performance.
"The message [from Gaizka Garitano] is that right now, I am a third choice centre back."
The Spanish defender continued: "I want to renew [my contract] but, above all, I want to grow as a footballer and for that I need to play.
"For this reason, and because I believe the best thing for everyone, my main condition for renewing is the club loans me to a team in which I would be a protagonist.
"I think the best thing, what I need now, is to leave on loan and have continuity before returning in a year as a better footballer."
Would a loan move suit Wolves?
Nuno Espirito Santo has expressed interest during the current transfer window to bring Nunez to the club in order to strengthen his options at centre back.
Although, with the fact that Nunez only wants to leave on loan to increase his chances of being a regular at Bilbao, Wolves may not want to offer him a loan contract.
If there is no real chance of the 23-year-old joining the club on a permanent basis, once the loan spell is over, consequently he will not improve the overall quality of the squad in the long term.
Saying that, if there was an option to buy the centre back once the loan was complete, if the price was right, there would be no doubt that Santo would try to recruit Nunez to the Pack.