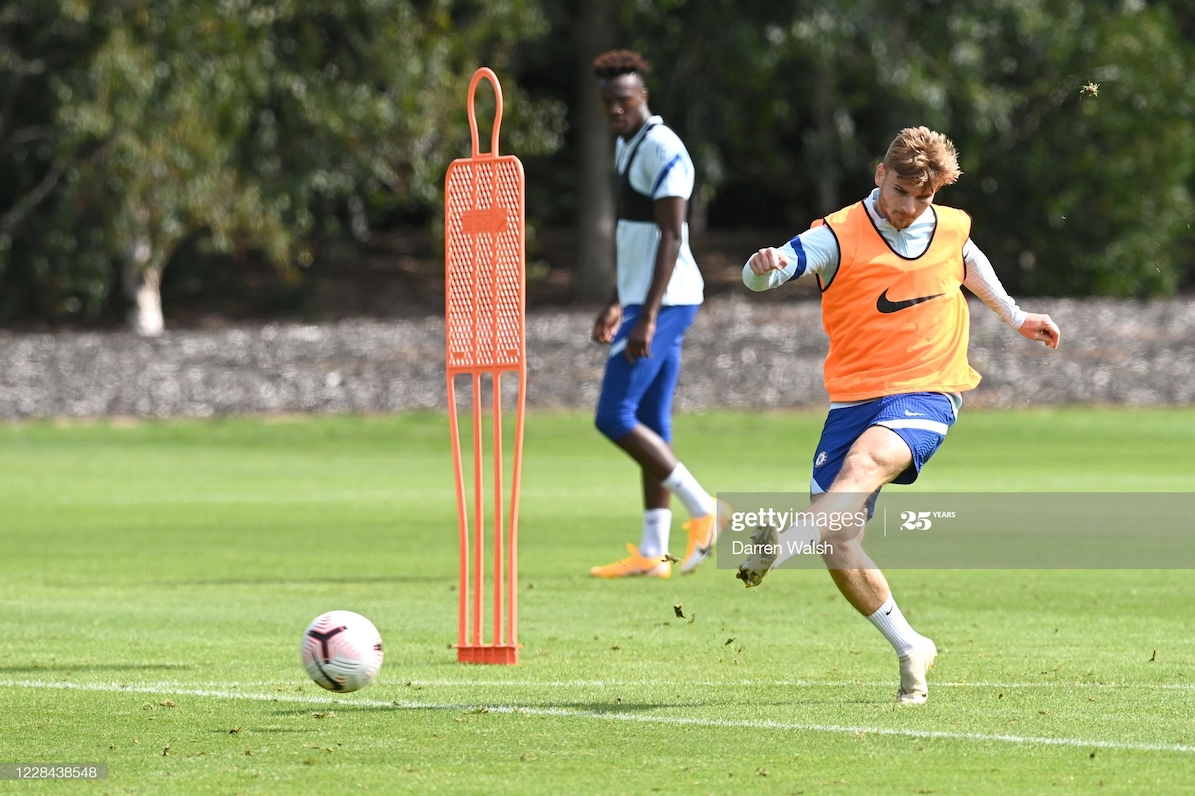 Timo Werner has insisted he is targeting his first piece of domestic silverware in his debut season at Chelsea.
The 24-year-old striker flourished at RB Leipzig prior to his £48 million move to Stamford Bridge making 159 appearances; scoring 95, assisting 40 but failing to lift the hallowed Meisterschale.
Werner's tunnel vision mentality to succeed at Chelsea shone through in the press conference as he vowed to 'win titles and as many games as possible'. An incredible attitude Lampard yearned much of last season.
Beginning in good stead, Werner impressed on his Premier League debut as the Blues beat Brighton & Hove Albion 3-1 at The AMEX. His raw pace, willingness to run and predatory instincts sparkled winning the hearts of Chelsea fans all over the world. A new era…
'I want to win every game'
The Germany international radiated confidence and conviction in his duty to win silverware at Chelsea. An exciting journey spearheaded by Frank Lampard in a new era at the club.
"I have come here to win titles and as many games as I can," Werner said in the press conference.
"Chelsea is a big club, a club that always wants to win, and I'm a player who always wants to win every game.
"It's clear we want to win titles. Now we have a very strong team, and a young team that can develop and go through a period of a long time where we can stay together because we are young. That's a good way and that's what I want to reach here.
"I also wanted to come to the Premier League because it's the world's best league, and I wanted to have the feeling to play here for such a big club like Chelsea."
No excuses
Werner continued by asserting that no excuses can be made upon his move to the Premier League, declaring the league suits him.
Chelsea's new number eleven said: "The football in the Premier League fits me very well. In the two games against Brighton, sometimes they stand very deep and they give so much space, but other times you have a lot of space where you can make runs and movements which are good for me.
"Sometimes it depends on the game. Football here is more power and more strength from the defenders. It could be I have to adapt a little bit, and play a few games to learn, but in the end, I want to play, I want to play good, I want to score and I want to win.
"Maybe I need two or three games, but in the end I want to play as good as possible and have no excuses to say 'I have to adapt after 10 or 15 games'. I want to come in the league and be the best Timo I can be as soon as possible."