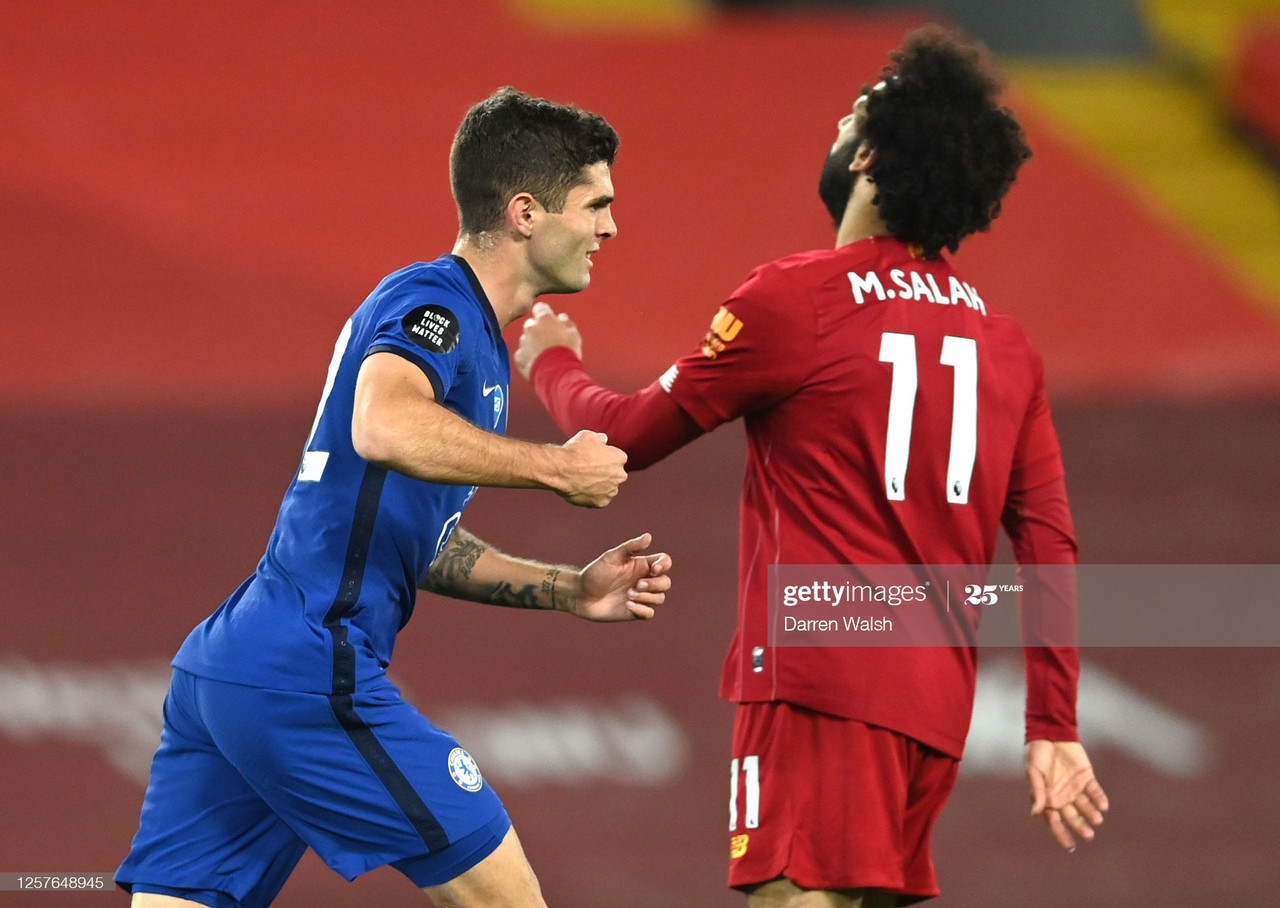 Chelsea will be looking to continue their winning start to the new Premier League season as they face Liverpool on Sunday at Stamford Bridge.
The previous meeting between the two sides was back in July during the restart, where the Reds triumphed 5-3 at Anfield.
The hosts were 4-1 up after just 54 minutes and despite a spirited performance from substitute Christian Pulisic, the Blues were unable to claim any points from the game.
With both sides impressing in front of goal in their opening day fixtures, it could prove to be an interesting matchup this weekend.
Despite finding the net four times last Saturday, Liverpool's defence struggled to cope with Leeds' attack in the 4-3 win.
Both of their centre-backs Joe Gomez and Virgil van Dijk made crucial errors in the lead up to two of their opposition's goals.
If Chelsea are to win on Sunday, they will need to make the most of any errors made by the Liverpool backline.
They certainly have the quality to do so, it is just a case of whether or not they will be able to fully take their chances.
Chelsea's previous game away at Brighton saw the debuts of Timo Werner and Kai Havertz.
Although the goals came from two defenders and a midfielder, Werner was still very impressive in his first game in blue.
His lightning quick pace and intelligent anticipation of the ball shows signs of a striker who will be crucial in Chelsea's success this season.
There is no doubt that he will cause problems for the Liverpool defence, especially if he is on top form on the day.
Sunday's game at Stamford Bridge will be the 187th meeting between the two sides in all competitions.
Liverpool have been victorious in 4 of the last 5 games, with Chelsea's only recent win coming in the FA Cup last season.
The Blues last beat the Reds in the league back in 2018 thanks to the single goal from Olivier Giroud at the Bridge.
Chelsea will be very keen to get revenge against Liverpool after their previous meeting in July.
The first home game of the new season is the perfect time to do it and a win will really help the Blues to get their season off to a successful start.