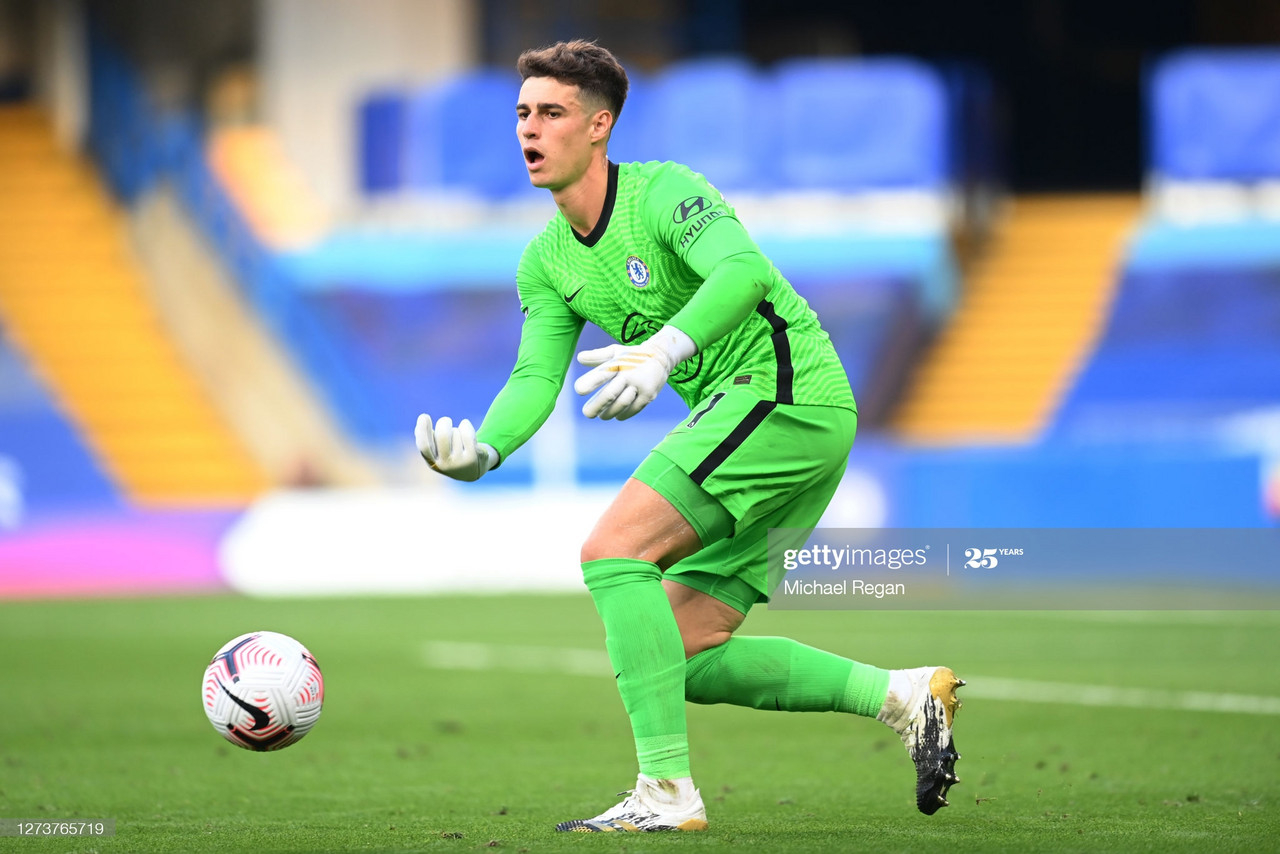 Chelsea suffered a 2-0 defeat to Liverpool with a brace from Sadio Mane.
The blues battled well in the first half but Andreas Christensen was sent off on the brink of half time for bringing down Mane when he through on goal.
Manager Frank Lampard had this to say after the game when speaking to the BBC: "For chances the first half was very even. The red card changes the face of the game, the talk I do at half-time, and it forces me into a reshuffle. It was always going to be difficult after that."
Kepa Arrizabalaga 2/10
Going into the match there has been a lot of speculation about the future of Kepa at Chelsea with the arrival of Eduardo Mendy. Kepa's performance didn't help the speculation with him often holding on to the ball for too long and was punished for it by Liverpool's high press with Mane intercepting the ball and putting it into the net.
Reece James 6/10
A very quiet performance didn't really do much and was limited to how much he could get forward and play his usual crosses into the box, the one time we saw James push up on the attack in the first half Chelsea were punished by Liverpool's clinical counter attack with Andres Christensen being forced into making a foul.
Andres Christensen 4/10
Sent off at half time, for making a rash decision when he saw Mane through on goal which was the major turning point in the game. Apart from that had a good half stopping a certain goal by recovering ground early on to get goal-side of Roberto Firmino and make up for a Kepa mistake.
Kurt Zouma 5/10
Very mediocre game from Zouma didn't stand out at all in a poor defence and lacked the organisational skills a centre back needs especially in a big game.
Marcus Alonso 4/10
A very poor performance from Alonso, a full back like Alonso who is good at winning the ball in the air should be sprinting forward when Kepa gets possession to make an outlet for a counter attack but his lack of movement meant Chelsea lacked options to get the ball out of defence and were often left passing the ball around the back.
Jorginho 4/10
Lacked creativity on the ball often doing sideways and backwards passing, but the lack of movement from the rest of the team didn't leave him much other option. His penalty miss summed up the game as an afternoon to forget.
N'golo Kante 6/10
A solid performance from Kante, didn't really step a foot wrong defensively but it is unclear to see why he is playing in such an attacking role as he clearly lacks confidence in the final third of the pitch.
Mateo Kovacic 6/10
Once again another solid performance where nothing really went wrong for Kovacic but same as Jorginho he lacked creativity with too many passes going sideways and backwards wasn't looking to play a dangerous pass into the final third.
Mason Mount 7/10
A hard-working performance from Mount, and was one of the only players who think can say they gave their maximum effort full game and didn't let the sending off let his head drop.
Kai Havertz 5/10
Better performance than his one against Brighton but wasn't fed the ball enough and his movement mean the game just passed him by. He was unfortunate to make way to bring on another centre back as looked as he could of came into the game a bit more second half but didn't put in a performance to justify staying on.
Timo Werner 6/10
Looked dangerous on the ball but failed to convert his threat, is clearly still adjusting to the premier league but a positive performance and a real talent for fans to start getting excited about.
Substitutes
Fikayo Tomori 7/10
Looked Chelsea's best defender when he came on a very promising performance from him which should have proved to the club he should stay and start rather than the proposed loan to France.
Tammy Abraham and Ross Barkley- N/A
Both came on quite late where the game was more or less over and failed to get much of the ball or have any real impact on the game.