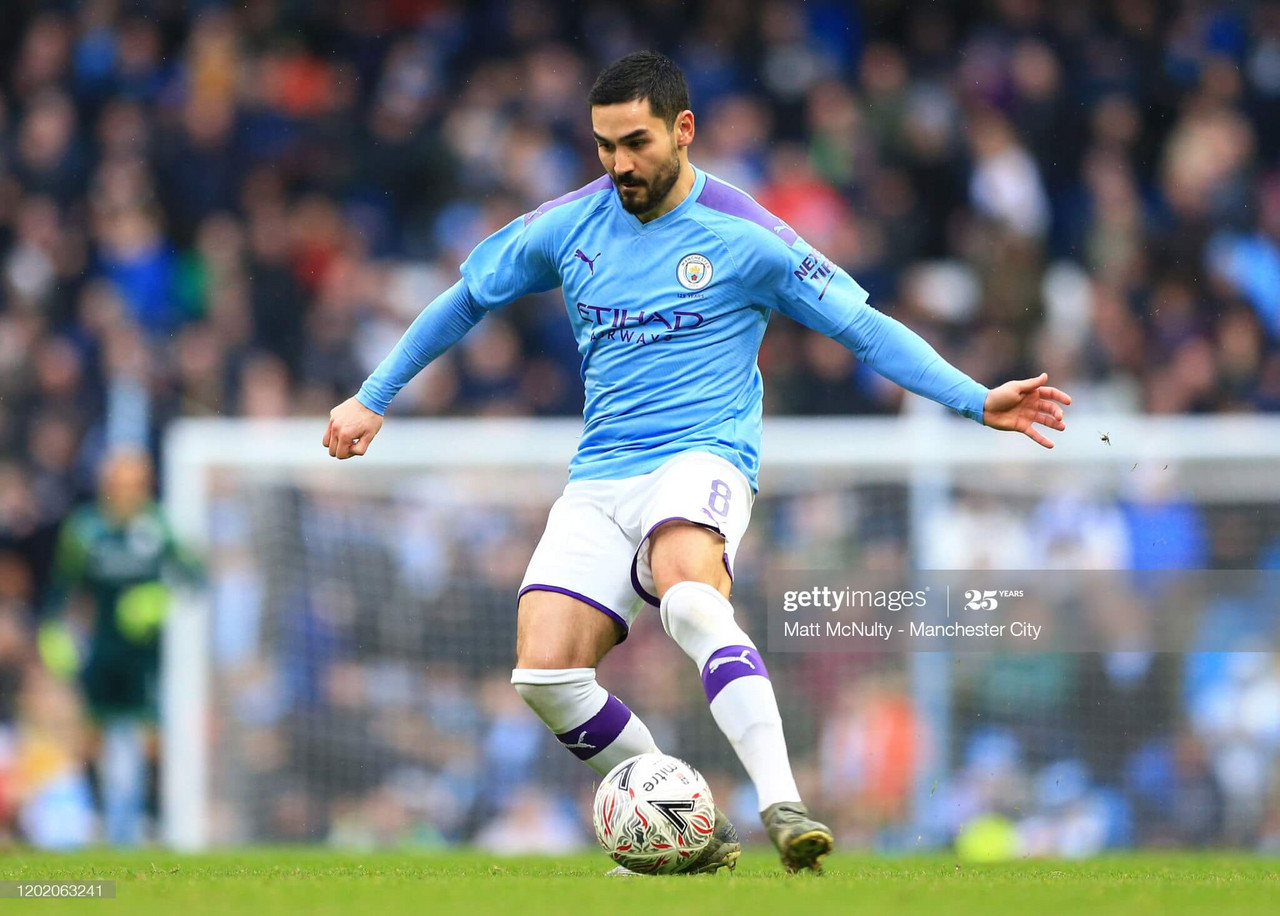 Manchester City midfielder, Ilkay Gundogan has tested positive for coronavirus. In the latest round of testing, the German international's results for the virus came back positive meaning he will need to self-isolate for 10 day is accordance with the UK Government and Premier League protocol.
City's Third Covid-19 Case
The 2014 World Cup winner is now the third City player in two weeks to contract the virus after teammates, Aymeric Laporte and Riyad Mahrez received a positive test at the beginning of September.
Out of the Season Starter
This now means that Gundogan will miss tonight's Premier League season opener against Wolverhampton Wanderers, as well as Thursday's Carabao Cup tie with Bournemouth and this Sunday's league meeting with Leicester City due to his 10 day self isolation period.
Teammate, Laporte will also miss tonight's clash due to his self-isolation period, however Pep Guardiola has confirmed that Mahrez is fully recovered and available for tonight's trip to Molineux.
PEP 💬 @Mahrez22 came back three, four days ago and is training. Today is the first day @Laporte is back.

Riyad is available for Wolves - Laporte not yet.

— Manchester City (@ManCity) September 18, 2020