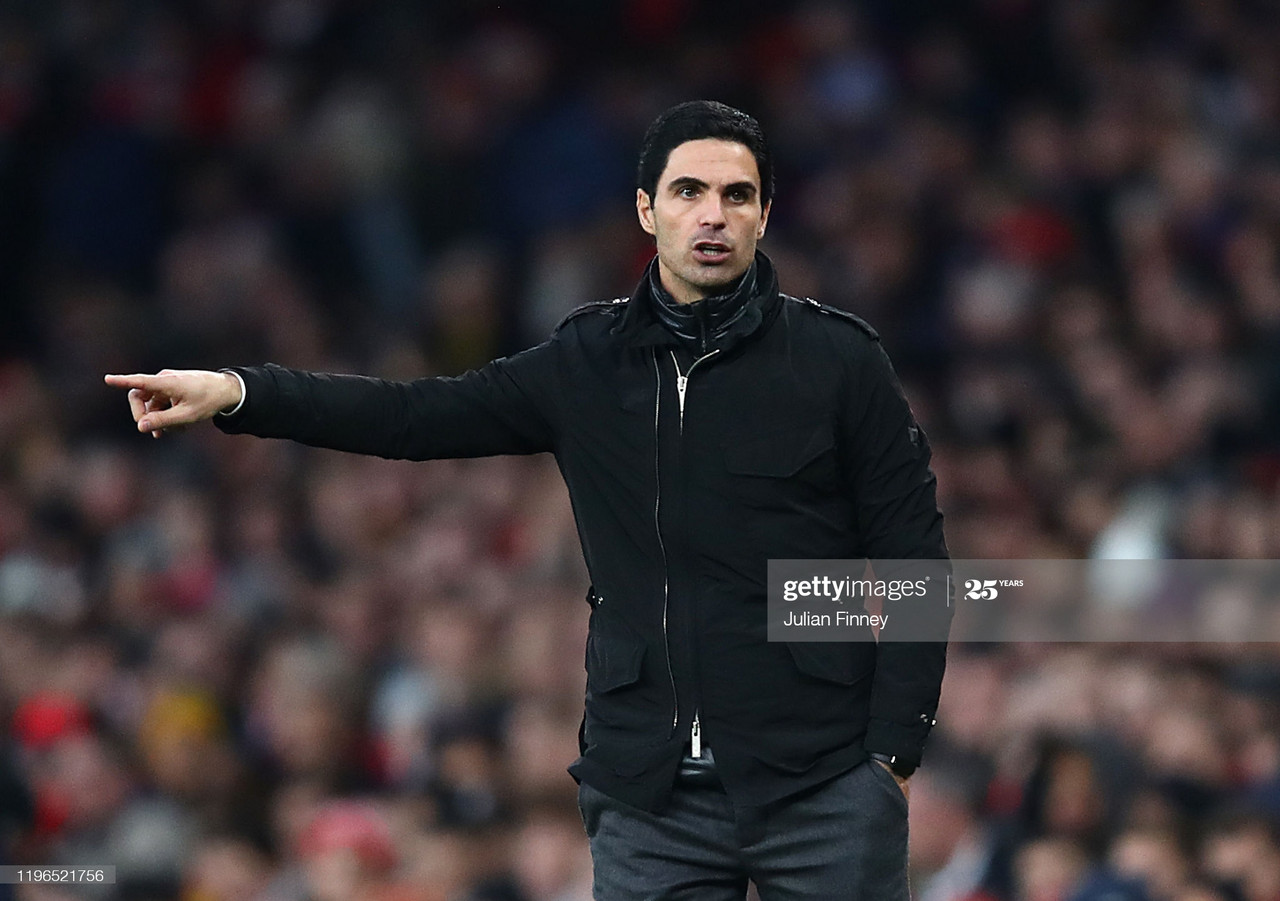 The big debate over the last few weeks has been about Arsenal getting a midfielder through the door and the two being spoken about are completely different from one another.
One is a creative midfielder who looks to attack and create chances where possible, the other a defensive rock who is physically and mentally levels above most defensive midfielders in the world at the time of writing.
With Houssem Aouar, he is a similar midfielder to Dani Ceballos. A midfielder that brings creativity from deep and can create a chance out of nothing.
The Lyon playmaker has been key to the French side which looks like being dismantled this summer as Memphis Depay looks for a move to Barcelona.
The midfielder finished the 19/20 season with nine goals and 10 assists in all competitions and was a crucial figure in the team throughout, being part of the side that defeated Pep Guardiola's Manchester City twice in the Champions League group stage.
Thomas Partey brings what Arsenal have been missing since the days of Patrick Vieira, defensive solidity.
The midfielder is big and strong whilst still being technically gifted which is why he would fit Mikel Arteta's system perfectly. The Ghanaian would seemingly take the place of Granit Xhaka in midfield and be the player who bullies, hustles and harries constantly after the ball.
Partey would bring more of an identity to Arsenal midfield with more aggression and willingness to take the ball from centre-backs and play forward, something Arsenal have been missing over the past few years.
Arsenal fans seem to have a mixed opinion on which player the North London side should sign if they can only sign one or the other come the transfer deadline.
This is what the fans have had to say on the situation...
Aouar, we need help against deeper blocks and I think he'd be better than Partey for that.

Also younger

— Gaz (@GazRoberts1) September 22, 2020
Honestly not fussed about Partey at all. Aouar sounds like he'd be someone to get excited about, though.

— max (@max_zammon) September 22, 2020
Partey, will get enough goals up top from Auba and Co, got to protect our back 4.

— Ilany1 (@ilany1aro) September 22, 2020
I'm leaning towards Aouar just because we badly need that creative presence in our midfield

— Gunners Alley 🔴⚪️ (@Arsenal_L2L) September 22, 2020
Partey would be great.. him next Xhaka and the options of Ceballos, Smith Rowe, Willock or Ozil in the position of Aouar.. if we only sign Aouar we won't have that solidity in midfield, playing Ceballos deeper is not something we can do long term.

— See Ya (@ArsenalConnect1) September 23, 2020
I think Partey would have a more immediate impact. We need someone more dependable and solid in midfield, but who still offers options to play out. Partey can do that.
It's not like we don't need a player who can do what Aouar does, though - wouldn't turn my nose up at either

— Martin Claydon (@MartinClaydon2) September 22, 2020
Partey is way more than a DM as some people make out. Be like saying Vieira was a DM. They PV4 and Partey get play moving in an attacking direction. Beat midfielders one on one and often get involved in assists. Partey for me.

— gareth piggott (@gareth227) September 22, 2020
I was 100% in the Partey camp to begin with but am leaning more and more towards Aouar now. The age profile, the structure of the deal and the fact Elneny looks to be adequate cover for the deeper role. The Aouar one suddenly makes a lot more sense 👍🏻

— Dan (@crossydj86) September 22, 2020