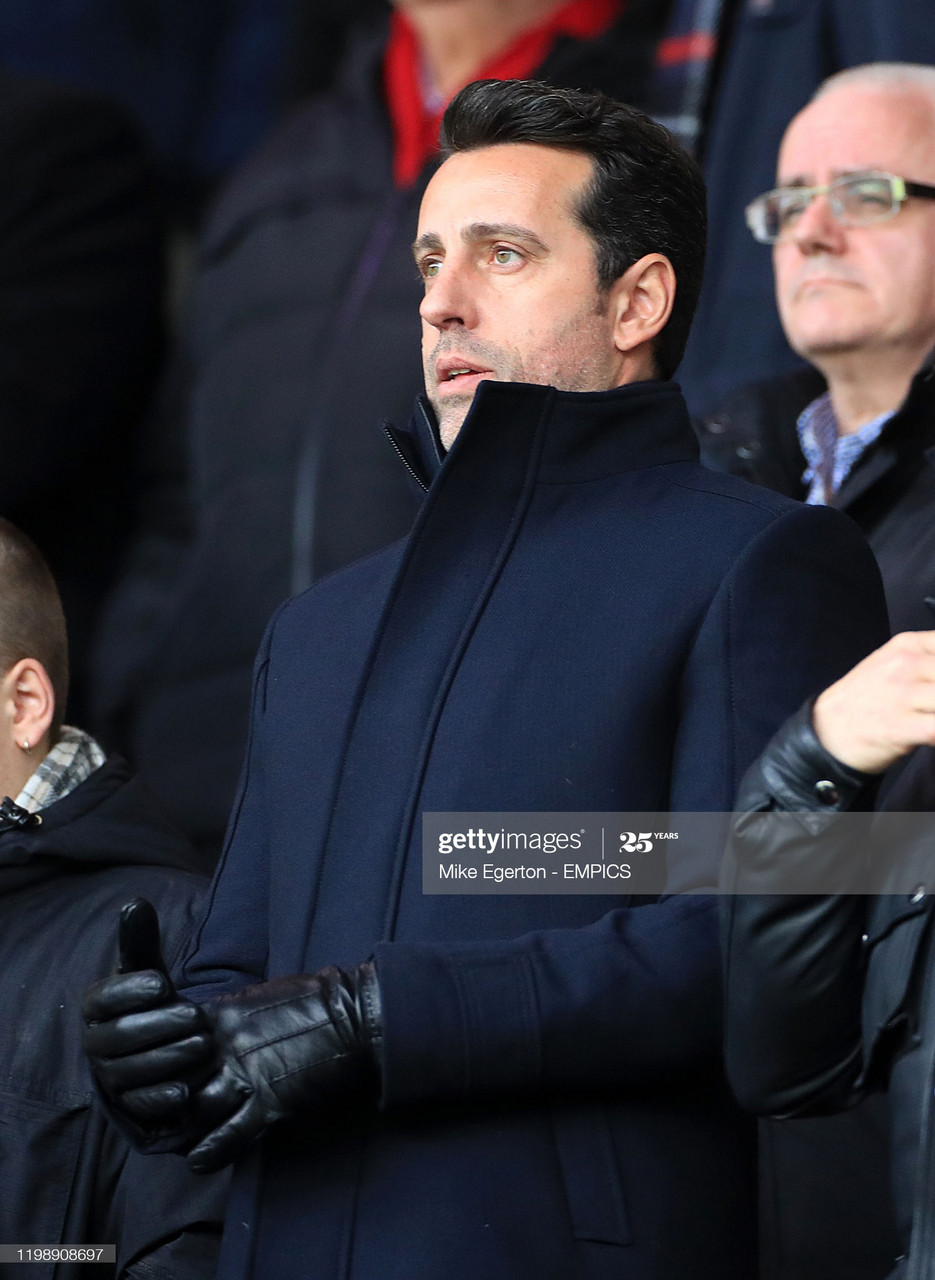 Edu Gaspar has to pull out all his magic tricks in the remaining days of the transfer window, to gather enough funds to bring in the club's main targets.
It all starts with getting rid of the players who are not part of Mikel Arteta's plans as the squad is huge at the moment.
There are many developing youngsters too but not all of them will fit into the manager's project. Identifying these talents and finding a reasonable loan deal for them should be the second step.
And finally bringing in the club's main targets or finding ideal replacements for them if their asking price is too high is the last but most important thing to be done in the remaining days.
Sell
Lucas Torreira
The Uruguayan was linked with many possible moves already, with Torino FC and Athletico Madrid expressed interest in him. Torreira was bought from Sampdoria FC for £26.5million in 2018 and while he was a stable figure under Emery he fell in the pecking order in the squad. The Gunners could hope to recoup around £20million for the midfielder whose agent expressed his intention to leave back in May.
Sokratis Papastathopoulos
With the arrival of Gabriel Magalhaes and William Saliba, the Greek central back found himself outside of the rotation. His contract still has one more year left and he is currently the team's 7th choice central back, so it would be time to say goodbye to the "Greek Warrior". The Guardian reported that Napoli was interested in signing him and was willing to pay around £8million for Sokratis. Definitely, a move that needs to be pulled off if the interest is real.
Sead Kolasinac
While his situation is a bit different from the previously mentioned players as he got playing time this season already, but that was only "thanks" to the injury of Kieran Tierney.
Kolasinac is a very one-dimensional player and lacks confidence with the ball which is a key asset in Arteta's build-up play. With the reemergence of Ainsley Maitland-Niles and how well he played on the left side of the field as well, keeping the Bosniak would be a luxury especially with his salary.
It was reported that both Bayer Leverkusen and the player's former club FC Schalke would love to see him in their squad but his aforementioned salary is a big stumbling block in the transfer. Getting around £10-15million for the left-back would be more than ideal and the money could go towards the reinforcement of the midfield.
Callum Chambers
The Englishman is one of the other central-backs who most likely won't see too many minutes this year after coming back. The Gunners would be willing to sell him around £12million and according to The Sun, Newcastle might be interested in him but they would love a loan with an option to buy. The most likely scenario for him is either a loan or that he stays as a rotation player.
Matteo Guendouzi(?)
The story of this transfer window was the Frenchman's future, with clubs like Paris Saint-Germain coming after him and news circling about his bad relationship with Arteta.
It's clear that the young midfielder has the talent and could be a big boost in Arsenal's midfield but o far he showed a lack of discipline and humbleness. The Gunners' rumoured asking price is around £35-40million which would be a fair price for a young talent like Guendouzi.
These rumours have dwindled in the last weeks and Mikel Arteta expressed his willingness to include Matteo in the squad if he is ready to "jump the ship". It's clear that it would be a waste not selling him and not giving him playing time either, one of these has to happen or this could be the worst piece of business this window.
Loan
Joe Willock
Arteta's "super-sub" always shows flashes of his potential when he sees play, but with the arrival of Willian, and potentially another midfielder, suddenly he could find himself on the perimeter. He has great physical attributes and could evolve into a great player but he won't fit into this season ambitions as he stands now. As of now, there are no rumours about him leaving on loan but in the least days of the transfer window, things could change rapidly.
Reiss Nelson
With his latest performance against Leicester City, Nelson made it hard for Arteta to decide his future. Just before the game, it was rumoured that he will be loaned out for the season but if he keeps up this form it won't be an easy decision to make.
Buy
Houssem Aouar
No surprises here, it's no secret that Arsenal is in great need of a creative midfielder and Mikel Arteta wants the french international as the solution to this problem. According to multiple sources, the personal terms were already agreed and the only thing left is to negotiate his price with Olympique Lyon, which could be around £40million. With seven assists during his last Champions League campaign, it's clear that he could provide the connection between our attacking unit and midfield.
Thomas Partey
Another player that is expected on every transfer list. He would provide something different from Aouar, he is a more physical, defensive-minded player, who would help reinforce the central midfield and provide much-needed support during the build-up play. His case is clear: If Arsenal are willing to pay his £50million release clause, he will join. The question remains if that's possible with the pandemic situation without selling the above-listed players.
Amadou Diawara
He is not a "must-buy" player for the Gunners but could be a cheaper option if the team can't afford Partey or Aouar. He is a young player still developing but already shown that he can affect games more than any of Arsenal's current midfielders. His rumoured asking price is around £27million but AS Roma are not keen on selling the youngster so negotiating could prove to be hard.