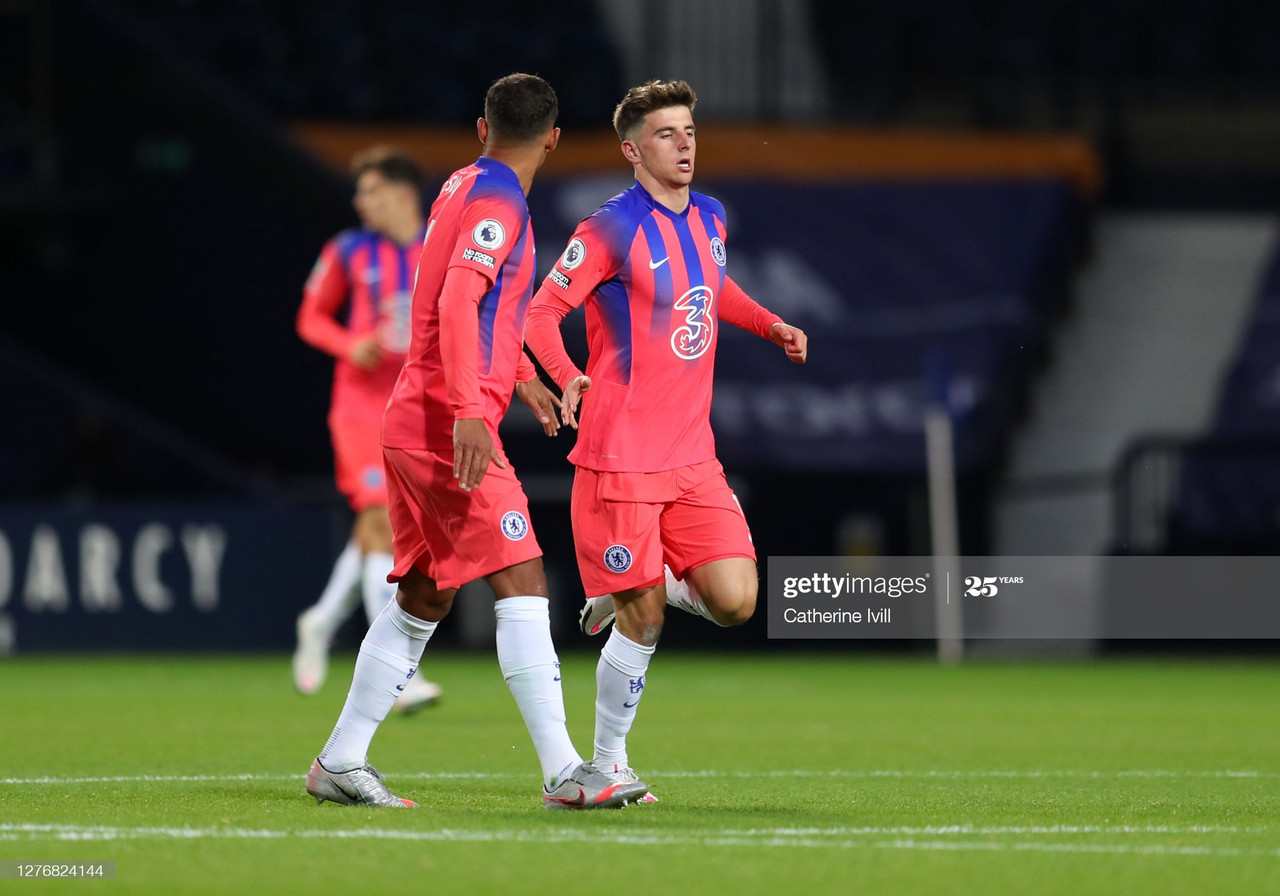 Chelsea's 3-3 draw to West Brom was a hugely disappointing result to say the least, but with perspective, we can see improvement in areas from Frank Lampard's sign.
But, here is a quick disclaimer; Chelsea should be winning this game no matter what, West Brom are a newly promoted side who have shown glaring weaknesses in their first two games and Chelsea weren't good enough against this.
Lampard's set up from the start was very questionable, specifically, and especially his inclusion of Marcos Alonso, which, arguably cost Chelsea the game almost singlehandedly, almost! There were individual errors that Lampard cannot atone for, but, Chelsea simply need to be better.
Anyway, now that's out of the way, let's address the game with a calmness that you simply can't have while watching it on the night.
Bit by bit improvement
Last season Chelsea wouldn't have got anything from the game. The Blue's lost 18 points when going behind last season and they struggled to react mentally in any of those games. It was a sign of the weakness in the squad, the lack of leadership, ideas and quality. So yes, it's clutching at straws and it's not the elite level standards that Chelsea have had but, that being said it doesn't mean it's not where Chelsea are right now.
Lampard's side simply aren't title contenders and not many people would have had them down as challengers either. They have spent big but they have done it due to convenience and long term sacrifice, Manchester United have spent huge sums since Sir Alex Ferguson left and it hasn't got them anywhere near close to winning a league, they aren't judged as title contenders, Chelsea aren't either.
There is a 3 year plan in place at Chelsea and they aren't about to skip 2 of those years, and they certainly won't be showing signs of their best just 3 weeks into a season. Be realistic. Drawing this game is improvement, it was a short-term capitulation but the players didn't let it define the whole game.
Mount is Lampard on the pitch
Secondly, and perhaps most importantly, Mason Mount is phenomenal. End of story. He is Chelsea's most important player and has been since last season. He is the epitome of how Lampard wants to play and we can always see that even when Chelsea's game plan isn't entirely clear.
For a start, right at the top of Lampard's priority list needs to be finding a formation and a system that works and sticking with it. Chelsea's versatility in game is a strength however, without a set system it looks like the players have no identity on the pitch. Versatility can only be exploited when there is a base to build up from.
Chelsea's game is a mix 'n' match of everything at the moment, there are moments of high press which look intense but the unbalanced midfield and Alonso's lack of pace and defensive thinking make it hard to sustain. There are also moments of a mid/low-block being implemented but once again, Chelsea don't look entirely comfortable with it however, it must be said that since defensive coach Anthony Barry has come to Cobham Chelsea have looked more solid in a low-block than they did last season.
Without a doubt though, Lampard needs Mount. His free spirit on the ball, his ability to play a killer pass, his creativity and work-rate all typify what Lampard wants from his team, but at the moment Mount is the only person singing from the managers hymn sheet. If fans needed any more reason to stand by Mount and his inclusion then he is now adding more and more end product to his game. He isn't undroppable, he isn't a winger, but he is comfortably Chelsea's most important player.
Why hasn't Lampard settled with a plan?
In a time of immense change at Chelsea it is easy to make excuses that seem petty due to their ability to spend money but the reality is that change takes time. Players are human and they have to adapt. Chelsea's players are adapting to the league and to each other. But that will be the end of the excuses as we look at how Lampard's long term tactical vision may have changed since last season.
Post-lockdown Chelsea were trying to deploy a 4-3-3 with two attacking midfield 8's in Mount and Ross Barkley with N'Golo Kante playing as a lone defensive midfield shield. It looked as if this season the perfect fit would be to have Kai Havertz paired with Mount and Kante would remain the DM.
Things just aren't that simple though. Chelsea have been plagued once again with injuries that have left them with just one fit winger in Callum Hudson-Odoi. Breakout star of last season Christian Pulisic has been injured since pre-season and so has Hakim Ziyech. Therefore Lampard has used Havertz and Mount's versatility to play them out wide, but that has come at the sacrifice of the midfield's balance.
It remains to be seen if Lampard will revert back to the attacking 8's system but with the rumours that Kante doesn't fit the role of a lone DM, with potential signing Declan Rice more suited to guard the backline, where does the Frenchmen fit in? He is arguably Chelsea's best player so there must be a place for him but where in this fluid side does he fit? Well, that's the million dollar question.
One thing for sure is that Havertz and Mount are best in a central role and when playing together they could very easily play to each other's strengths. Chelsea will also certainly look better when they have a variety of fit wingers but until then Lampard needs to find a system to keep, and quickly.