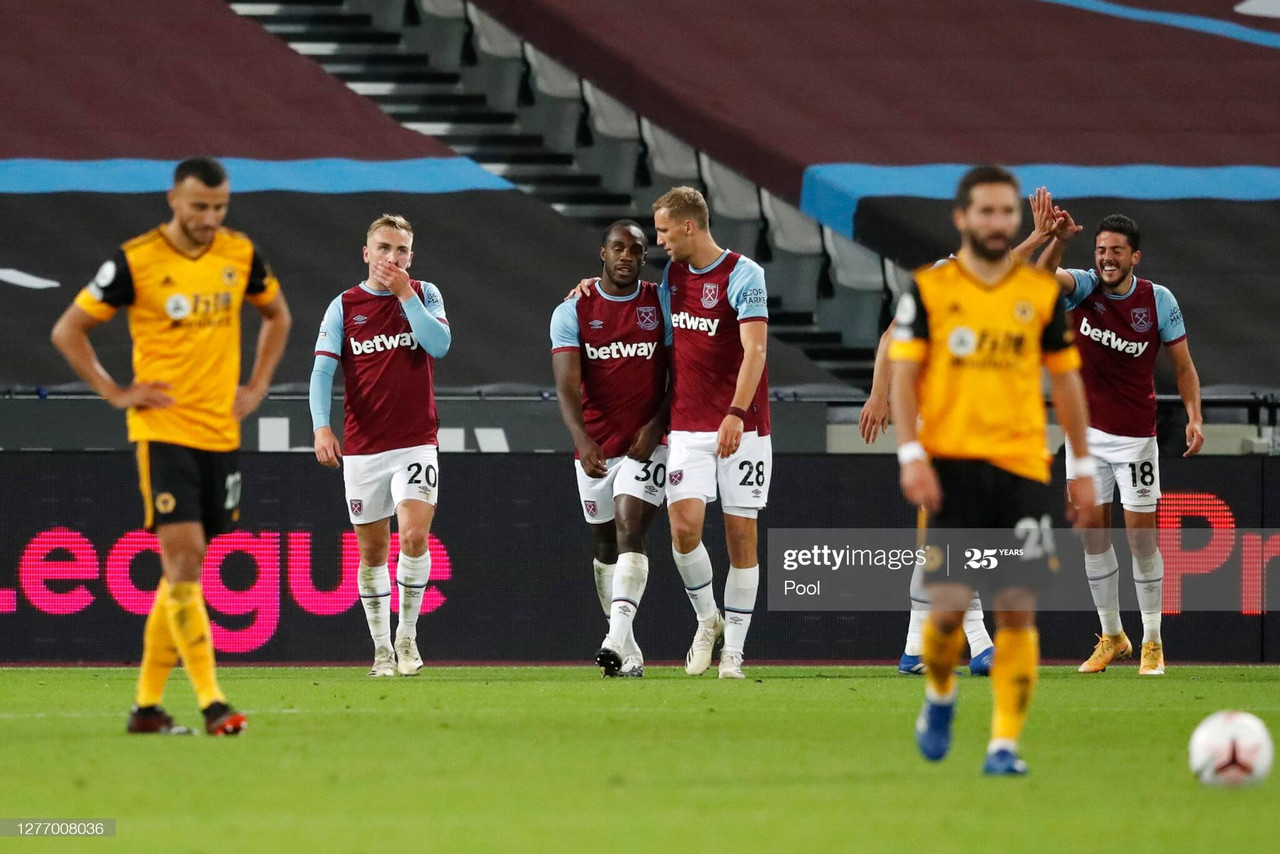 Thank you and goodbye
Full-time
90+3' GOAL!!- Sebastian Haller
88'
85'
79'
73'
66' GOAL!!- Thomas Soucek
62'
57'-GOAL!!- Jarrod Bowen
51'
Injury
Second half
Half-time thoughts
Half-time
45'
43'
37'
29'
28'
25'
23'
19'
17' GOAL!!- Jarrod Bowen
13'
11'
8'
6'
Kick-off
Out come the teams!
Kick-off nearing!
Previous meeting
One change for West Ham
Two Changes for Wolves
Wolves- Starting XI
West Ham- Starting XI
Nelson Semedo to make debut?
A message from Moyes
Where to watch West Ham vs Wolves
Wolves- Team News
West Ham- Team news
Wolves ready for a European challenge
West Ham looking to kick-start their season
Kick-off in just under 2 hours!
Welcome!