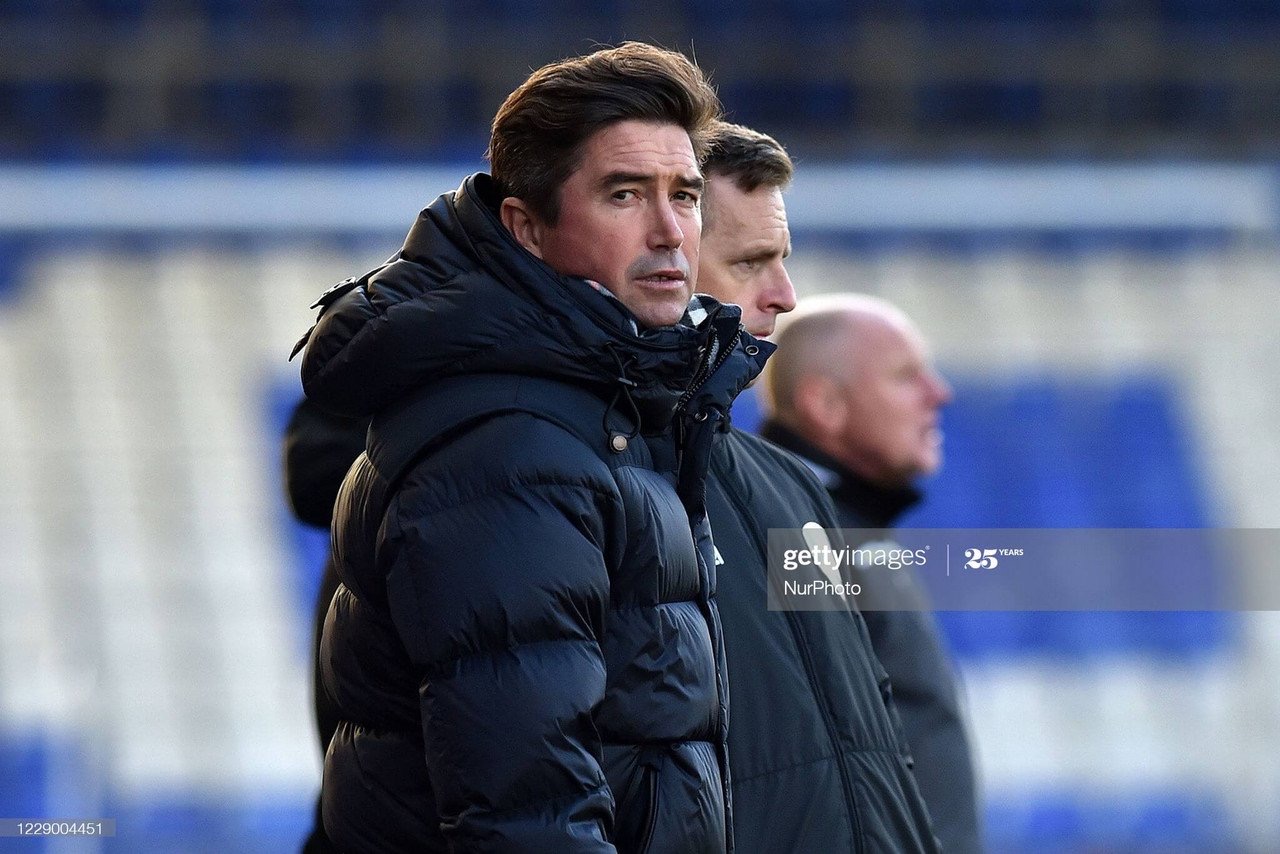 On Saturday, Oldham Athletic picked up their first win away to Bolton Wanderers since 1994, where a Darren Beckford goal set up an FA Cup semi-final against Manchester United where a 119th minute equaliser from Mark Hughes condemned Oldham to a replay where they lost 4-1.
Meetings between the two since the millennium have been sparse, but according to a 2019 survey by GiveMeSport, the Latics are Bolton's fourth-biggest rivals while Bolton are Oldham's second-biggest.
For the 'against modern football' hipster, the fact that the latest meeting between the two came while both were at the bottom end of the fourth division compared to the heights of the last may be microcosmic of how financial difficulties have had horrific consequences for a number of north-west clubs. But for fans, all that will matter is that the Latics have picked up their first win of the season.
Head coach Harry Kewell saw his side fail to pick up a win in their first five league games, with the win over the Trotters putting three points on the board for the first time this season.
'We kept on going to the very end'
Speaking to the press after the game, the adrenaline still flowing from the 95th-minute winner, Harry Kewell said that he was very happy with the way his side performed:
"I'm happy. I felt from moment one that we were on the front foot. We were aggressive. We created problems for them. We knew that Bolton do love playing and I'll take my hat off to Bolton, they stick to their way in there and it will take time, like us It takes time to implement a certain style.
"But fair play to my players, we worked hard, we created our chances, and we kept on going to the very end.
With their first win under their belt, Kewell hopes that his side will now take that form into further games:
"Hopefully [we will use it as a stepping stone], we know at this level it's about getting that consistency. If we get that consistency right then hopefully we can progress.
"But it's always nice to come here, it's a derby, and to get one over on them is important. Hopefully now they can believe that they can go to that next level. And we just got to now enjoy this moment. But then we've got to concentrate now and build on this slight momentum."
'We've got to believe in our style'
The Latics have often looked lacklustre at times so far this season, but today's game was different. They challenged their opposition, playing pressing football and consistently creating chances, something which Kewell believes may cause problems for other teams:
"One thing that you saw in this game is both teams want to play football, both have new managers, both have kind of new squads. And we both have an idea of how we want to play.
"We are going to go through our rough patches and our dark sides. And I think as managers we've got to believe in our style and that it will happen, and everyone else has just got to be brave enough to stick by it.
"I can tell you now Bolton won't be where they are, they will cause a lot of teams problems and, they'll create some chances. But if we perform the way that we performed today then we will cause a lot of problems as well for a lot of teams."
It took a moment of individual brilliance from a substitute to break the deadlock, and the other substitutes also performed well. Kewell said that he was very pleased with their performances:
"What was great about today's game, when I did make my substitutions, the subs actually all made an impact. And as a coach or a manager, if your subs are coming on and they're making a difference then that's impressive because that means you're involved in the game.
"That means they're part of the game. They're actually watching it. They know what's happening. And I felt they all did that today. And yes, fantastic. We had a few debuts today.
"What can I say? You know, [Laurence Bilboe] was excellent. Was it harsh that he didn't keep a clean sheet? Yeah, because I felt in the first half, Bolton really only had two chances - that's what I'm thinking off the top of my head- and that was only after we scored."
'We stuck to the task today'
It was a much-improved performance from that which saw Oldham lose 3-2 at home to Morecambe last weekend, and the Latics head coach was pleased with the whole performance of his side:
"Again, we stuck to the task today. And again, I don't think we looked out of place. We look compact. We look strong, we dealt with crosses, we didn't get penetrated through the middle, and we looked dangerous on the account. I thought Rowe lead the line excellently.
[Conor] McAleny, yes, he's gutted, but you know what? I'd rather him have the chances. And we all know what a quality player he is and he will score then.
"But you know, the likes of [Ben] Garrity and Callum Whelan, the way that they pressed today was phenomenal. And then when I sent a little bit of fresh legs in there, Alfie [McCalmont] came on he was just a replica of those three working their socks off and Alfie came on and didn't look out of place with those who'd been playing the whole game.
"So for me, it was a tremendous performance by my team. And yes, we will enjoy this moment."