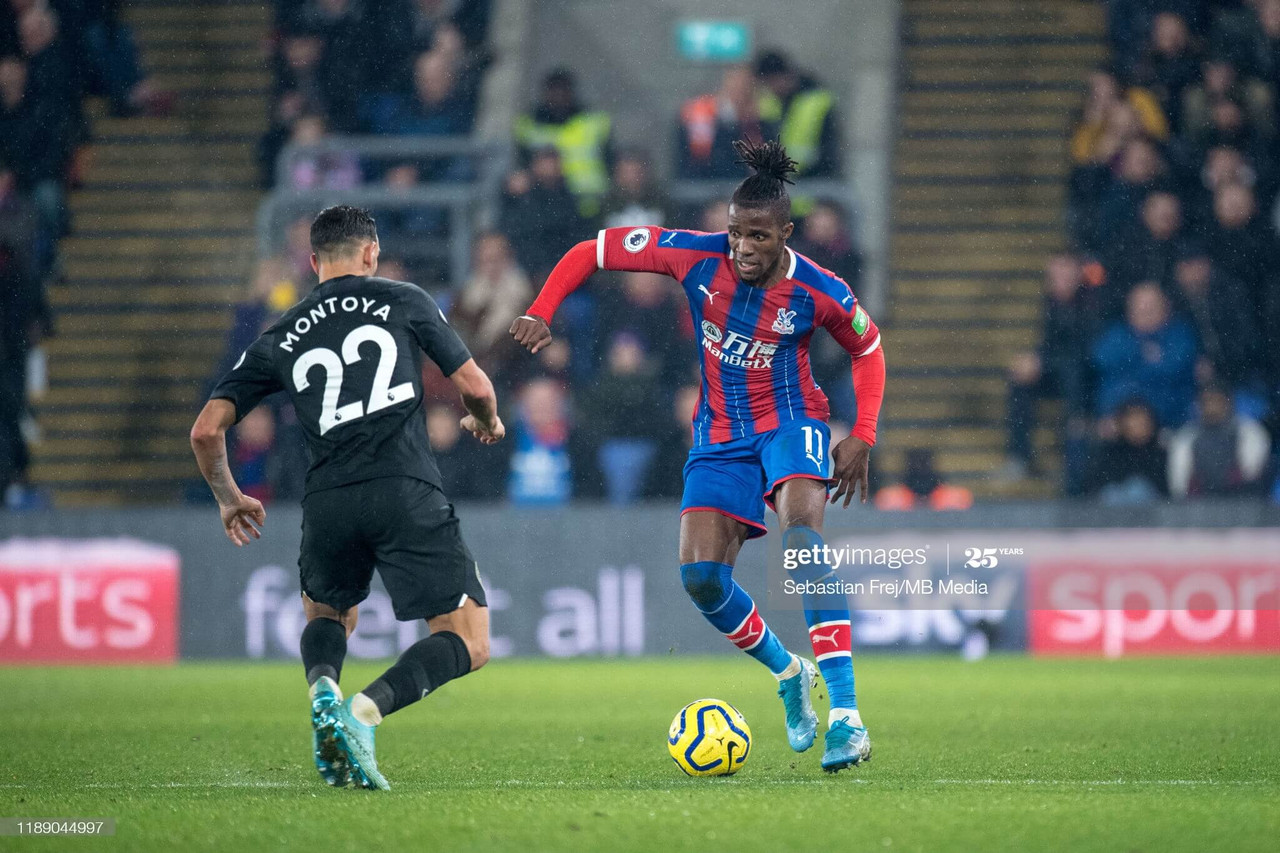 The whistle blows!
No penalty!
Dunk sent off!
Seven minutes of extra time
Brighton equalize!
Brighton waste another chance
Palace substitution
Palace yellow card
Substitution for each team
Brighton double substitution
Palace relieve the pressure
Brighton go wide
Fight?!
Crystal Palace yellow card
Desperate defending for the hosts
No goal for the Eagles!
Brighton almost level!
Coming together
Halftime
One minute of extra time
Brighton yellow card
Ward with a timely block
Lull in action
Palace coming into the game
More excellent play from Brighton
Speculative effort
Palace in the lead!
Penalty to Palace!
Seagulls dominating
March again involved
Solo effort from March
Early effort for Brighton
Brighton & Hove Albion starting line-up
Crystal Palace starting-line up
That's all for now!
How to watch
Potter wary of Crystal Palace threat
Hodgson not taking Brighton lightly
Brighton & Hove Albion team news
Crystal Palace team news
Predicted line-ups
Both teams looking to snap two-match losing run
Match preview
Premier League returns!
Crystal Palace vs Brighton & Hove Albion LIVE Score and Stream