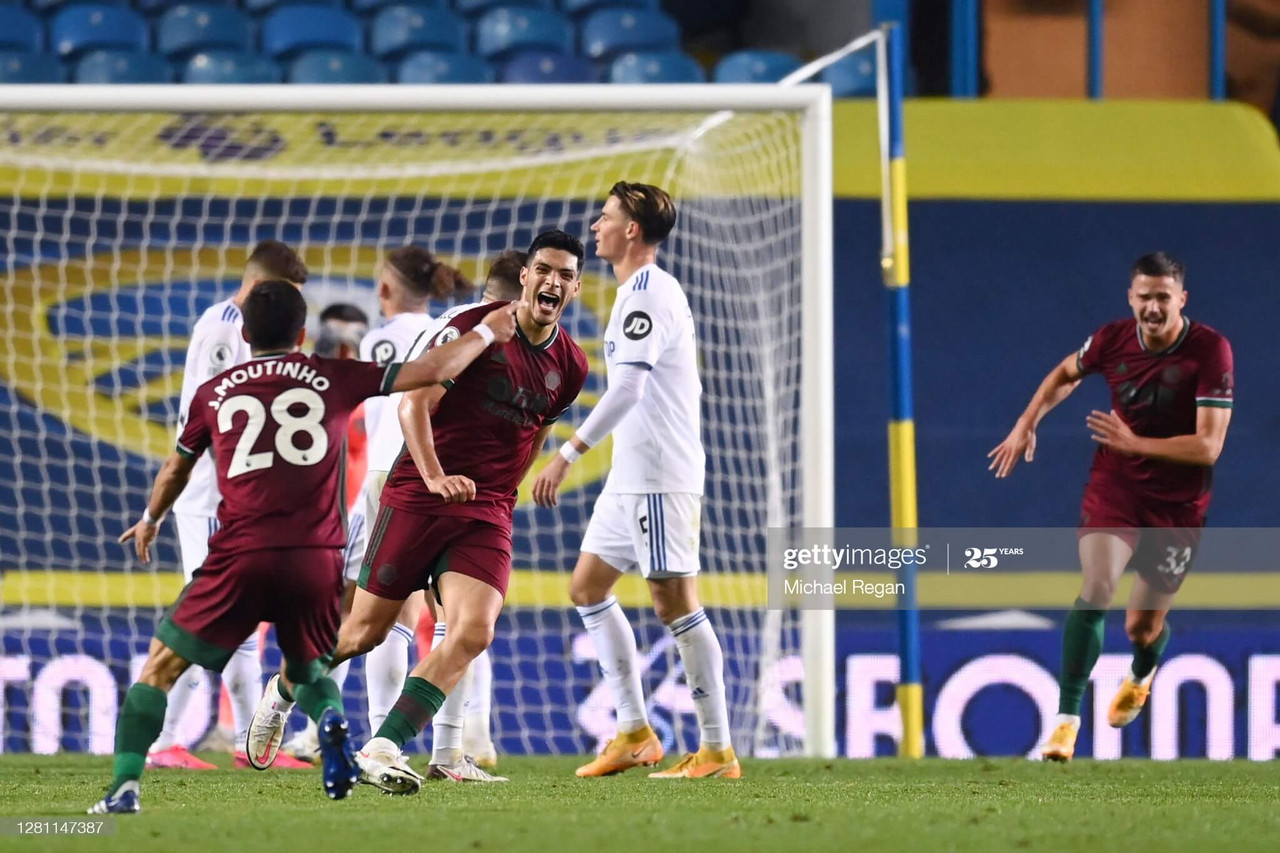 Thank you and goodbye
Full-time thoughts
96' LEE 0-1 WOL FULL TIME
96' LEE 0-1 WOL
95' LEE 0-1 WOL
95' LEE 0-1 WOL
94' LEE 0-1 WOL
94' LEE 0-1 WOL
93' LEE 0-1 WOL
92' LEE 0-1 WOL
91' LEE 0-1 WOL
90' LEE 0-1 WOL
90' LEE 0-1 WOL
89' LEE 0-1 WOL
88' LEE 0-1 WOL
87' LEE 0-1 WOL
86' LEE 0-1 WOL
85' LEE 0-1 WOL
85' LEE 0-1 WOL
84' LEE 0-1 WOL
83' LEE 0-1 WOL
82' LEE 0-1 WOL
81' LEE 0-1 WOL
80' LEE 0-1 WOL
79' LEE 0-1 WOL
78' LEE 0-1 WOL
77' LEE 0-1 WOL
76' LEE 0-1 WOL
75' LEE 0-1 WOL
74' LEE 0-1 WOL
74' LEE 0-1 WOL
71' LEE 0-1 WOL
70' LEE 0-1 WOL GOAL
69' LEE 0-0 WOL
66' LEE 0-0 WOL
65' LEE 0-0 WOL
64' LEE 0-0 WOL
63' LEE 0-0 WOL
61' LEE 0-0 WOL
60' LEE 0-0 WOL
59' LEE 0-0 WOL
58' LEE 0-0 WOL
57/58' LEE 0-0 WOL
56' LEE 0-0 WOL
52' LEE 0-0 WOL
51' LEE 0-0 WOL
49' LEE 0-0 WOL
48' LEE 0-0 WOL
48' LEE 0-0 WOL
47' LEE 0-0 WOL
46' LEE 0-0 WOL
Half-time thoughts
47' LEE 0-0 WOL
46' LEE 0-0 WOL
45' LEE 0-0 WOL
45' LEE 0-0 WOL
44' LEE 0-0 WOL
43' LEE 0-0 WOL
43' LEE 0-0 WOL
42' LEE 0-0 WOL
41' LEE 0-0 WOL
40' LEE 0-0 WOL
39' LEE 0-0 WOL
39' LEE 0-0 WOL
38' LEE 0-0 WOL
37' LEE 0-0 WOL
37' LEE 0-0 WOL
36' LEE 0-0 WOL
35' LEE 0-0 WOL
33/34' LEE 0-0 WOL
32' LEE 0-0 WOL
31' LEE 0-0 WOL
30' LEE 0-0 WOL
29' LEE 0-0 WOL
29' LEE 0-0 WOL
26' LEE 0-0 WOL
26' LEE 0-0 WOL
24' LEE 0-0 WOL
24' LEE 0-0 WOL
20' LEE 0-0 WOL
18' LEE 0-0 WOL
17/18' LEE 0-0 WOL
16' LEE 0-0 WOL
15' LEE 0-0 WOL
14' LEE 0-0 WOL
13' LEE 0-0 WOL
11' LEE 0-0 WOL
10' LEE 0-0 WOL
9' LEE 0-0 WOL
8' LEE 0-0 WOL
7' LEE 0-0 WOL
6' LEE 0-0 WOL
5' LEE 0-0 WOL
5' LEE 0-0 WOL
4' LEE 0-0 WOL
3' LEE 0-0 WOL
2' LEE 0-0 WOL
1' LEE 0-0 WOL
Wolves bench
COOPER INJURED
Neves on the bench
Rodrigo in Leeds' starting XI
Saiss and Kilman on the left again
Cooper recovers to start
Wolves confirmed lineup
Leeds confirmed lineup
That's all for now!
Bielsa praises "powerful competitiveness" of Wolves
Wolves boss Nuno expects physical challenges from Leeds
How to watch Leeds vs Wolves Live TV and Stream
Wolves: Predicted Lineup
Leeds: Predicted Lineup
Wolves: Team News
Leeds: Team News
Will Marcal's return be pivotal for Wolves?
Whites hoping that Wolves' problems continue
All eyes on the flanks
Kick-off time
Welcome!