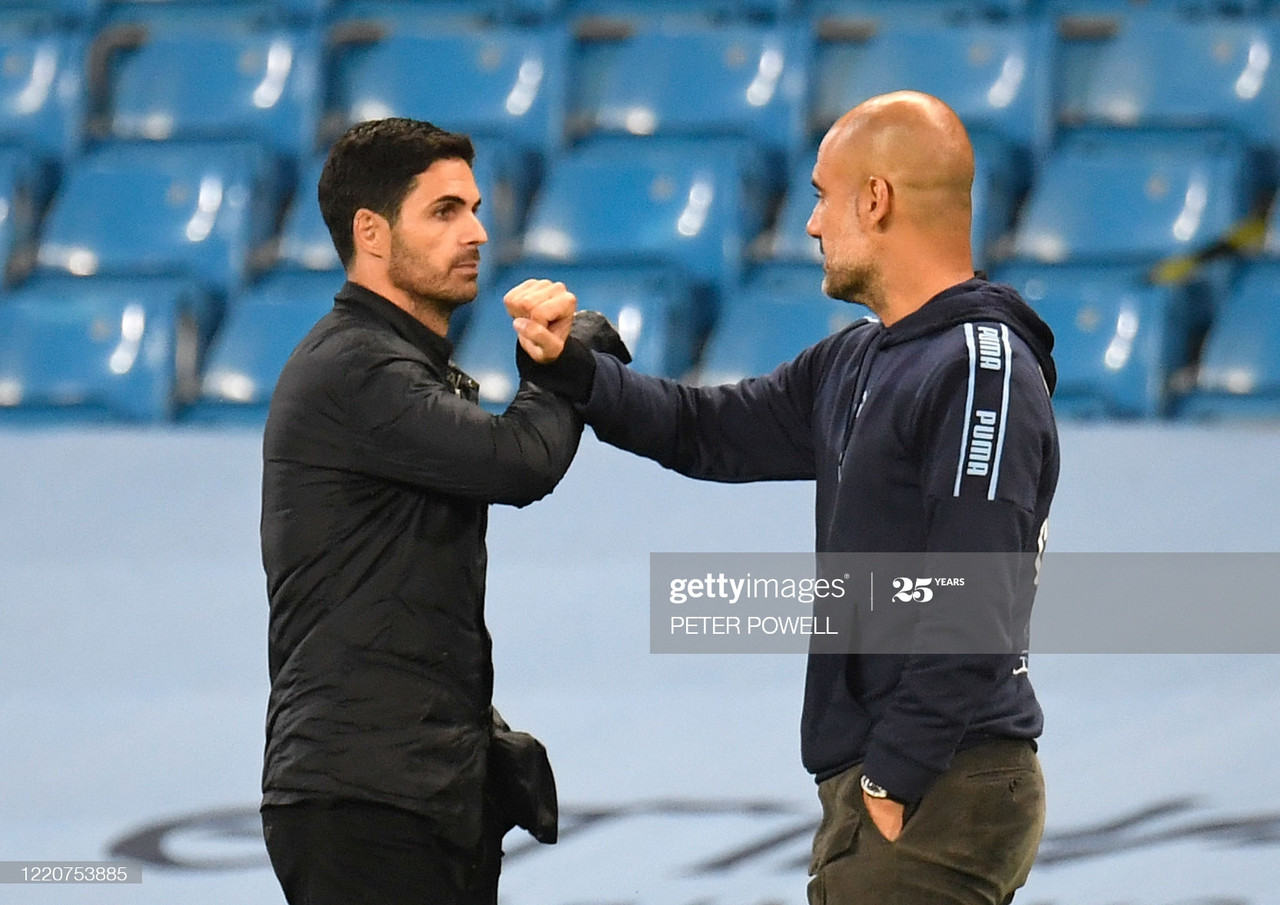 Arsenal suffered a 1-0 defeat to Manchester City on Saturday evening, as Mikel Arteta lost once again versus his former team.
Arteta's side stay above City in the league, but the Cityzens have a game in hand, and could move above Arsenal with a win.
It was the second loss in the league for The Gunners', who now travel to Rapid Vienna in their first game of the UEFA Europa League group stage with a chance to get back to winning ways.
On a chance to bounce back in Vienna
"Absolutely. We have to get used to this because we are going to be playing every three days in different competitions. We have a big squad at the moment, everyone is so willing to play so we'll give opportunities to everyone."
Arteta seems willing to change up his team selection, and may give opportunities to younger or fringe players which will be encouraging for fans. The need for a creative midfielder is still apparent, and Willian in the 'false nine' role didn't work at the Etihad Stadium. The non-selection of Mesut Ozil doesn't help in this predicament, but Arteta clearly feels his squad is too big to select the German.
"Well obviously I'm upset because we lost the game but I have to say that I'm extremely proud of the players for the performance they put in, and the type of game that we were able to play. Where we took the game, what we were able to do, how we were able to restrict them... and for me it was the attitude of the team, to come here and do what we did today... I was there for four years, I've seen a lot of teams come here and it's very, very difficult to do that."
"Yes he felt something in the warm-up and we had to make the decision to get him [out], but thank God David [Luiz] was very ready to play and I think that he had a really good game."
On the hard work and attitude
"Yes, but the courage as well that we had without the ball and with the ball to play, and create the chances that we created. But at the end of the day, when you come here and create three or four big chances you have to put them in the net."
[Quotes from www.arsenal.com]