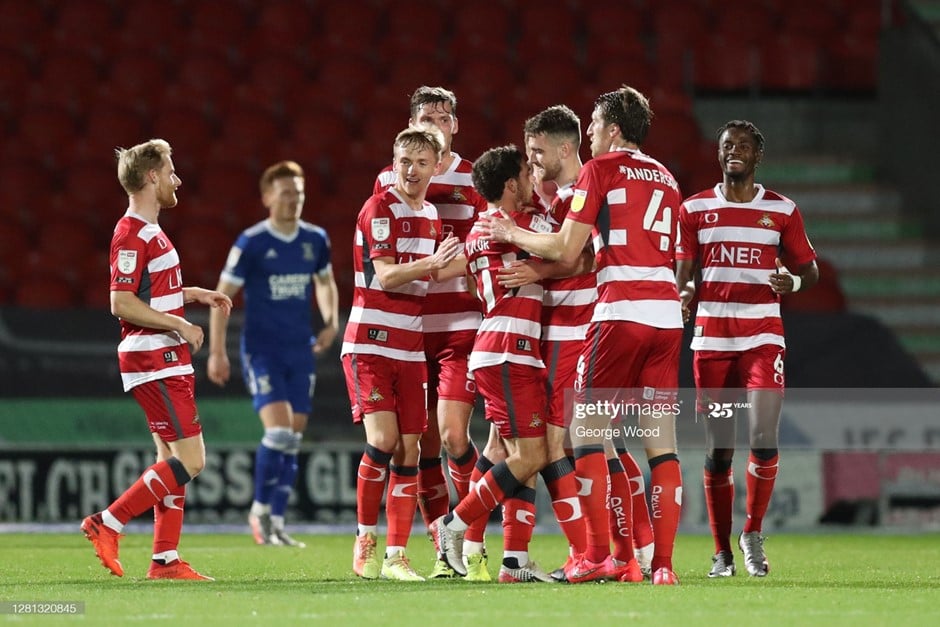 The loan market can be a crucial resource to clubs at all levels, and in League One mastery of it can often prove to be the difference in securing a valuable promotion to the Championship.
Just last season, both teams that earned automatic promotion could be grateful to key loan signings in pushing them to the top of the table by the time the season was suspended. Bristol City's Liam Walsh pulled the strings at the heart of champions Coventry City's team all year, while Dan Barlaser brought Premier League-trained technical class to runners-up Rotherham United's midfield from Newcastle United.
Often moves can be seen as driven by necessity, with clubs plugging gaps either through their own shortcomings in recruitment or by financial constraints. But the loan market is increasingly being used with real skill by some clubs, who are looking to benefit from the hordes of talent being developed at the biggest academies.
Lower-league sides are in a jostle to pick up the best of the bunch and few have done as well this summer as Doncaster Rovers, who have six players on loan including five from the Premier League.
The benefits of that were on show in their devastating 4-1 win over Ipswich Town, who had been top of the table. Manager Darren Moore handed first starts to his two deadline day loan signings, Southampton's Josh Sims and Manchester City's Matt Smith, and between them they made all four of Doncaster's goals, with Sims recording two assists and winning a penalty while Smith set up the other goal.
Both players have had previous loan moves in the Championship and with high-calibre top-flight clubs abroad, yet Rovers have been trusted to continue the development of that pair and many others, in League One. The early evidence is that they will all play important roles and, if the promotion challenge that current form suggests they are capable of materialises, Doncaster will have been more than justified in working so hard to provide the perfect environment for top talent to develop.
How they are doing it
The quality of Doncaster's loan contingent is not coincidence, but a combination of a range of factors.
They have been able to build a reputation as a club worth sending players to, earning a track record of success with the players they have worked with. Last season's group included QPR goalkeeper Seny Dieng, who was one of the most accomplished stoppers in League One and has returned to his parent club with a new long-term deal and his first league starts in recent weeks.
Jacob Ramsey only spent a couple of months on loan before Covid-19 intervened, but he was hugely impressive and is now on the cusp of the Aston Villa first team, while Ben Sheaf is now playing in the Championship with Coventry. Doncaster were able to sign both Cameron John and Jason Lokilo permanently from Premier League teams this summer having been deemed surplus to requirements there but proven their value in South Yorkshire.
Rather than coming to the Keepmoat Stadium just to reap the rewards of experience playing senior football, they are also rounded into better players on the training pitch. The work done by Moore and his coaching staff in improving those players as individuals makes the club a highly attractive prospect for more clubs who want their emerging talent to get the best out of their time away.
Doncaster's style of play and system also gives them edge in getting recruits from clubs like Man City and Arsenal. Few teams at that level play with a style so close to that of the top Premier League sides, persistently playing out from the back starting right with the goalkeeper, pressing high through the whole team, and preferring the technical approach to breaking teams down over the physical one. For fresh-faced, shiny young academy players, it is the place to translate what they know into professional football.
Moore can take much of the credit for making Doncaster such an attractive place to send young players to, but he credits the whole club's efforts in putting them in a privileged position.
"Credit to Doncaster Rovers Football Club for putting ourselves in the position where these bigger clubs are trusting us with their young, emerging, talented players," says the former West Bromwich Albion boss.
"The one thing I endeavour to give back to the club is a better player than they've given us. When they give me them, they'll go back better players. The reason why they go back better players is because we'll work with them on the training ground, and every detail is given to them, as well as the icing on the cake with frontline football. The messages are clear in terms of what they need to understand and learn and develop, and they'll get that here."
The latest batch
Of course, as well as benefiting the loan players and parent clubs, it is a policy that can bring huge rewards for the club itself, perhaps even more so this season with the current financial conditions in the league and the new salary cap. These signings have given Doncaster some added quality, squad depth and a variety of options.
Sims is the cream of the loan crop based on pedigree, with 20 Premier League appearances under his belt on the south coast, and perhaps you can't have too much of a good thing with his loan, unlike all the others, only running until January.
Still, the evidence so far indicates that a few months will be more than enough time for the 23-year-old, who had to cut short a loan at MLS side New York Red Bulls when the coronavirus pandemic struck, to make a considerable impact.
He was a menace throughout against Ipswich, and never more so than in winning a penalty by using his devastating pace to win a chase with defender Toto Nsiala, get in front of his man and force a foul, but his tireless contribution both with the ball and in pressing out of possession made it a striking contribution, not least because of how little time he had had to work with the group since joining.
"For him to get the penalty I thought he showed great awareness," enthused Moore after that game. "You caught for a moment the speed that he's got, and how he cut across it to eliminate the defender and gave the defender no choice but to cut across his line and he's won us the penalty.
"I thought that he showed great composure, and a sense of understanding for the level of the game. For him to come in like that for his debut in that type of match is a credit to him, and Matt too."
Smith likewise debuted off the bench in victory over Portsmouth three days before making a first start at home to Ipswich, as part of a fluid three-man midfield, and his assist was the best of the lot as he controlled a short pass, turned his body and slotted the ball in to John to run in behind, all in the blink of an eye.
Moore said: "Since they arrived on Friday it's been dripping messages into them. They both linked up play tonight and showed their versatility in coming out of what they've been used to at their clubs and working into ours, and having a taste of it tonight. Both of them gave the team a different dimension."
As have all of their loan additions. The only other to start against Ipswich was Josef Bursik, a goalkeeper on loan from Stoke who is incredibly vocal for a 20-year-old, plus a good shot stopper and excellent with the ball at his feet.
Brighton and Hove Albion's Taylor Richards wasn't involved for the first time this season but will continue to be as an advanced midfielder as the games approach thick and fast, while Rayhaan Tulloch and Tyreece John-Jules – on loan from West Bromwich Albion and Arsenal respectively, and both part of the England Under-17s team that reached the semi-finals of the 2018 European Championship – are currently out with injuries.
Tulloch has only been able to play twice but John-Jules showed his potential as centre-forward before being struck down by a thigh injury, not least with a sublime goal in a victory at Charlton Athletic.
We have had only a glimpse so far of the latest round of talent to make a temporary home in Doncaster, but the signs already suggest that these moves will be just the latest to bring great benefit to the players, their clubs, and to Rovers.