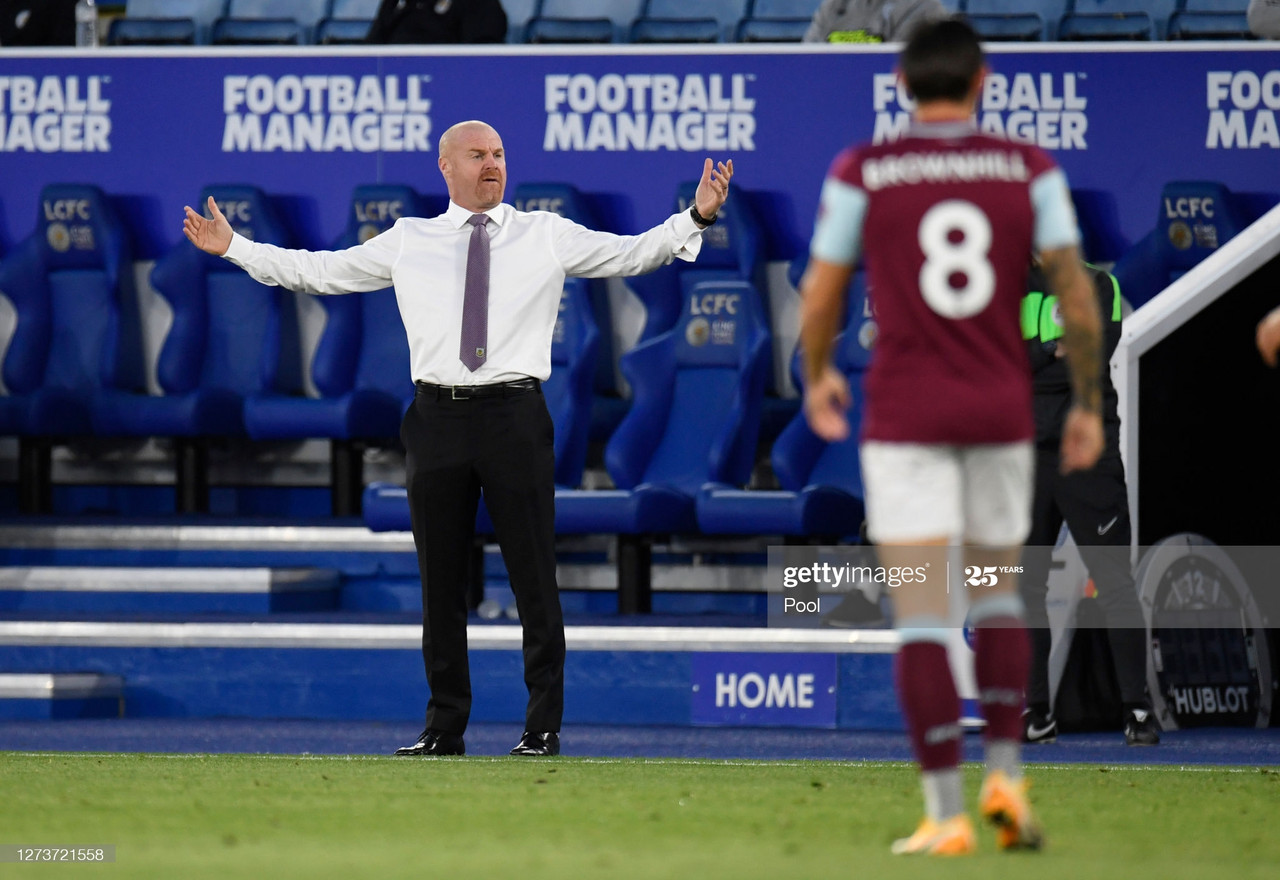 Burnley earned their first point of the season away at West Bromwich Albion on Monday night.
It was a game that could have gone either way, with both goal keepers performing to the best of their ability.
Statistically West Brom dominated, they had 56.8% possession to Burnley's 43.2%. They had more shots, 13, and created more chances , 11, than the Clarets. They completed 359 accurate passes, that's over 100 more than Burnley's 240, giving them a pass success rate of 75%.
Speaking on his sides performance, to Clarets TV, Dyche said: "In both boxes we've not been as clean, if you like.
"We had to do the right things defensively and in attack we made good chances tonight."
Burnley had nine shots in total but none of Chris Wood, Ashley Barnes and Jay Rodriguez could put them away. In fact Wood is the only one to score this season and even he has one of Burnley's three goals.
It hasn't been the best showing so far this season from the attacking unit, however Dyche isn't worried.
"We didn't take them, but I don't knock my strikers when they are in there to score. It's when they are not in there to score that I worry, but they were alive in the box and we created enough tonight to win the game."
Dyche isn't worried, so the fans shouldn't be, yet. The first point of the season will provide the club with a platform to push off from for their upcoming fixtures.
Despite his side being dominated in the stats department, Sean Dyche told Clarets TV he was happy with the point.
"The pleasing thing for me is that I spoke last week about getting back to being us and our performance levels. We were quite a long way back towards that tonight," the boss said.
It's been a difficult start for Burnley but Dyche is confident the side can turn their form around. Dyche Said: "There is not a defining moment when you change things around and I don't think we've been a million miles off, but we've had three out of four Premier League games away from home and we've had injuries that have stretched us."
"We still have to build on it, don't get me wrong, but tonight it just looked and felt better and more like a Burnley performance, but they're only human, remember, and they are seeing their mates come back and getting fitter, so the in-house competition grows."
However, it is hard to see their form changing within the next two games which are against London giants Tottenham Hotspur and Chelsea. Burnley currently sit 18th and are yet two win a game. Dyche's positivity may not be reciprocated by all the fans.
Dyche also notes the lack of home games so far this season but again this may not be as significant with no fans creating an atmosphere for the side.
Of course Dyche has pulled off miracles with Burnley before, including a European tour, so to count Burnley as down already would be silly.