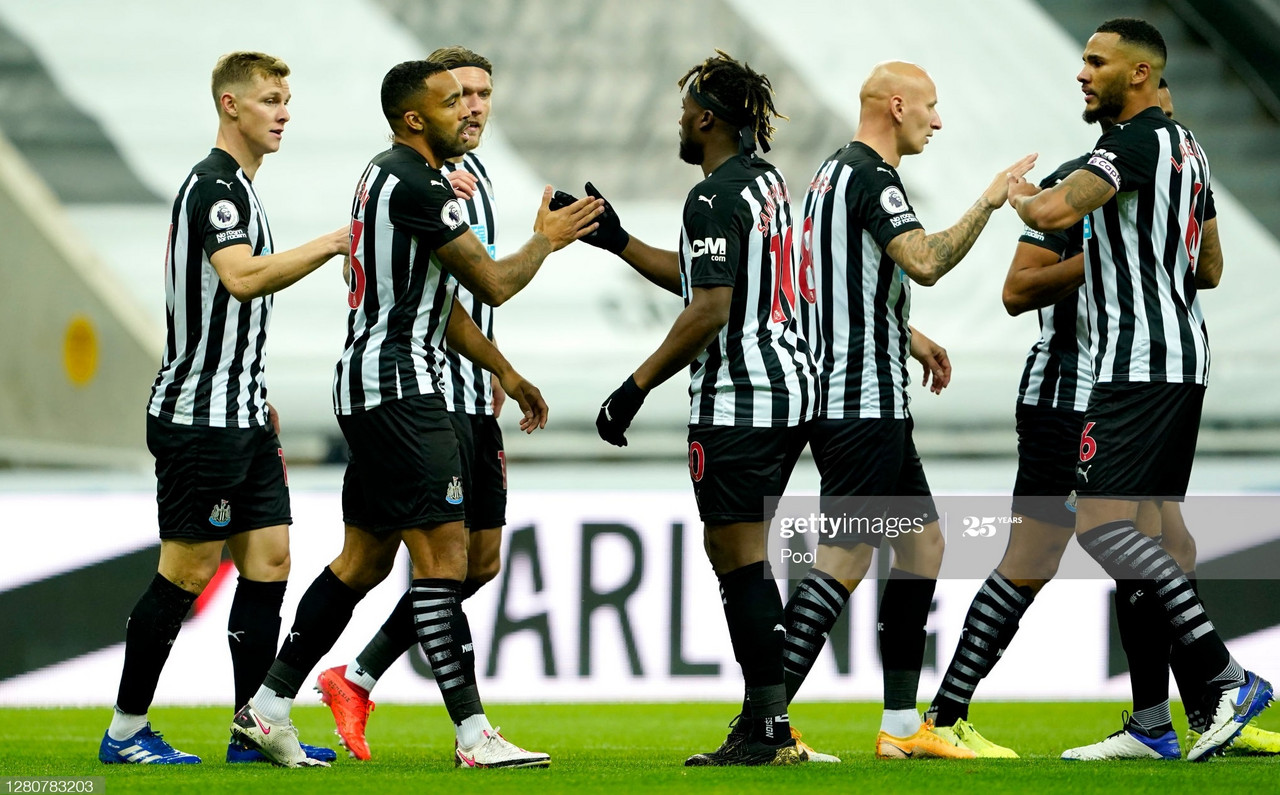 Following a complete collapse in the last ten minutes against Manchester United, Newcastle United need to shake things up.
It may only be the second defeat of the season, but when Newcastle have been poor this season, they have been heavily beaten.
Some fans were blaming head coach Steve Bruce and his rather gutless tactics in the second half of Saturday's 4-1 defeat.
Newcastle United's injury problems might force the changes many fans are calling for not to happen.
With injuries to Sean Longstaff and Issac Hayden, Newcastle is a bit short in the centre of midfield, and with a flurry of fit attacking options to pick from someone will be sacrificed.
Here is VAVEL's predicted Newcastle starting XI.
Darlow despite conceding four goals on Saturday was nothing short of brilliant. Saving a Bruno Fernandes penalty is something no other goalkeeper has done in the Premier League so far this season. The other positive is his muscular injury scan just showed bruising so Darlow should be fit for the trip to the Molineux.
Steve Bruce likes to change up his right-backs, maybe not deciding which is his favourite. Some Newcastle fans would like to think Krafth would be the man, although Krafth was not directly at fault for any of the four goals conceded, and his pace lining up against Daniel Podence could be problematic.
Centre Back - Jamaal Lascelles
The Magpies captain is fit and will play. Lascelles will be vital on Saturday, with the defender winning 50 per cent of his 50/50 tackles, and winning twice as many as he has lost in aerial duels. With the intricate balls, Wolves play, Lascelles will be vital.
Centre Back- Federico Fernandez
Still one of Newcastle's best players this season. A one-off game doesn't paint a whole season. This is the case for a few Newcastle who will play this weekend, Fernandez is one of them. Statistically, the Argentine is Newcastles best centre back this season. Watching him live, on the other hand, paints a massive contrast.
The Youngster is the Magpies starting left-back. He is currently sitting at 100 per cent tackle success rate with six clearances, half of which are deemed goal worthy stoppages according to premierleague.com. Lewis has started well and is obviously a talent, it will be an interesting battle to see how he deals with Adama Traore.
Centre Midfielder - Jeff Hendrick
Despite Jeff Hendrick's poor performance against Manchester United, it is likely Steve Bruce will stand by the Irish international and select him for Sunday's clash.
Hendrick will play in the centre of the park rather than right midfield, as the versatile midfielder will be used as a fill-in for Issac Hayden who limped off Saturday.
Centre Midfielder- Jonjo Shelvey
Last seasons top goalscorer has had another strong season at the beginning of this league campaign. Shelvey is The Magpies most adequate passer and with this United will hopefully be able to counteract Wolves' less energetic midfield and overload with good passes over the top of them. Only Shelvey can do that in this team, he starts.
Right Midfield- Allan Saint-Maximin
After the first goal went in on Saturday following Saint-Maximin's cross, some fans thought it was going to be his breakout game, where the Frenchman would announce to the Premier League that 'ASM' possesses the quality every Toon Army fan knows he does. Still, some meek tactics by Bruce stifled Newcastle fans out of that dream. 'ASM' had a good game against Manchester United and was again a ray of hope in a dismal setting. He is crucial to this team.
Centre Attacking Midfielder - Joelinton
Twice in two weeks? Is Joelinton better in this position? Think pieces aside the Newcastle number nine is strong, mobile, quick, and a has a range of passing not be shy about. He suits a deeper role with someone like Callum Wilson running on past him.
The Brazilian needs to be central, not wide, when central and deeper Joelinton makes 18 more passes and is dispossessed four fewer times, it is a small sample size, but in this case, numbers do not lie.
Left Midfield - Miguel Almiron
Energy that is what was lacking in the second half of Saturday. Miguel Almiron brings energy. The Paraguayan is a firecracker, his minutes have been limited this season with travelling internationally and midweek games, but when 'Miggy' comes on, he lifts everyone. Almiron is also averaging a 90 per cent pass completion, and a 60 per cent take on success. The 24-year-old has worked out how to beat his man.
Arguably the first name on the team sheet. Wilson was a threat early against United on Saturday, and if Luke Shaw hadn't scored Wilson definitely would have.
The English international is a threat; it doesn't matter the opponent. Wolves, however, are one of the few teams Wilson hasn't scored against. He is the type of player that will be licking his lips for the chance to score his first.